When Microsoft announced the Windows Phone 8.1 update, they also announced new hardware partners. Among the new hardware partners, there were two Indian manufacturers – Karbonn and XOLO. Now, a new report suggests Microsoft may have removed Windows Phone's license fees to get the two Indian makers on-board.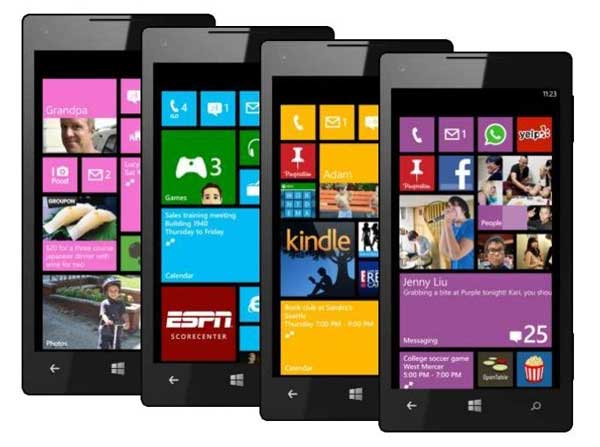 As per the reports, while Karbonn and XOLO already make Android smartphones, Microsoft has been trying hard for the past year to get them to make Windows Phone smartphones. The Redmond giant has finally succeeded in making a deal with them by clearing off licensing fees. We reported in the past that Microsoft might be planning to remove the licensing fees off Windows Phone and well, it has come true.
While Android is free (sort of as Google does charge a little for its services), Windows Phone has a licensing model, which hasn't worked out too well. A senior executive from one of the unnamed Indian company commented on the removal of Windows Phone licensing fees, "For our planned Windows Phone handsets, we are not paying Microsoft a licence fee. The company is obviously exploring new models for Windows Phone. It must have realized that the older model where it licensed the OS did not work out well, even with Nokia's support."
It is interesting to note that even Nokia used to pay a license fee for using Windows Phone but of course it did receive $250 million every quarter as 'platform support payments'. Well, coming back to the point, we recently reported that Karbonn might launch a dual booting Android-Windows Phone handset. With Karbonn and XOLO on-board, popular Indian smartphone maker Micromax should join the Windows Phone bandwagon soon.
This could work in favor of Microsoft as there aren't a lot of companies making Windows Phone smartphones. Infact Nokia is the only maker which makes Windows Phones out of interest. With the removal of licensing fees, that might change but we'll have to wait and watch.
What are your thoughts? Will you buy a Windows Phone device from Karbonn or XOLO? Sound off in the comments below..