Microsoft tease suggests Cortana is coming to UK 'soon'
Windows Phone 8.1 is a huge update to the platform and it brings a number of new features. The most interesting out of them has surely been the Cortana digital voice assistant. Sadly, the feature is currently available only for US users although you can still test it by a simple process. When Microsoft unveiled Cortana, it said that Cortana will reach countries like UK and China in the second half of the year while the rest of the world will get it later on. Cortana might be coming to UK soon, as the new tease from Microsoft suggests.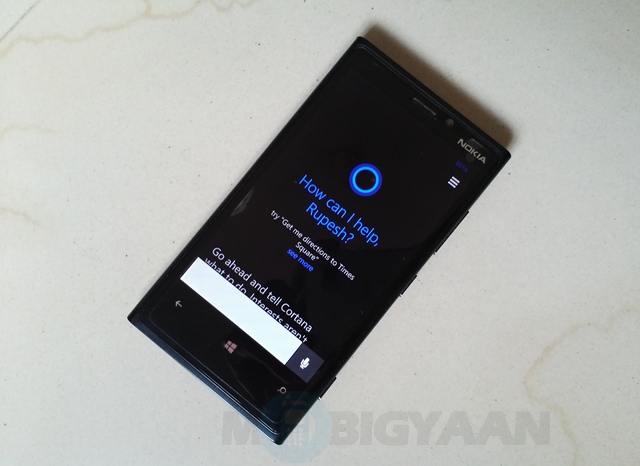 Windows Phone UK posted a picture of a Lumia with Cortana with the word "Soon" on Twitter. This makes us think that the voice assistant is coming to the country pretty soon but as we have come to know from the past, we don't know when to expect it. The "soon" might mean a few days or even months.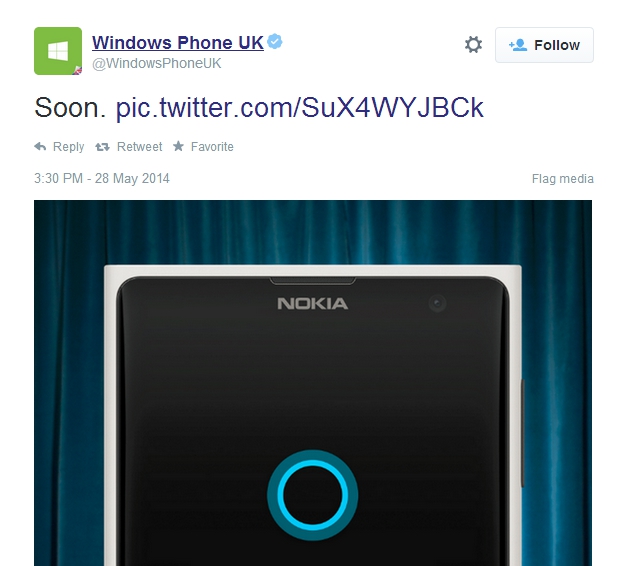 There's a circulating rumor, which suggests that Cortana will reach the UK with the British accent intact. It's just a rumor but it is a obvious one.
The Windows Phone 8.1 update hasn't yet started rolling out to older devices yet and the Lumia 630 is the only Windows Phone 8.1 device in the market right now. So, we can expect Microsoft to bring Cortana to UK after the update process begins and the Lumia 930 also goes on sale.