When Microsoft announced Windows Phone 8.1 last month at their annual Build conference, they also announced new hardware accompanying the latest software. The flagship Lumia 930 and Lumia 630/635 were announced. Today, Microsoft has launched the Lumia 630 in India.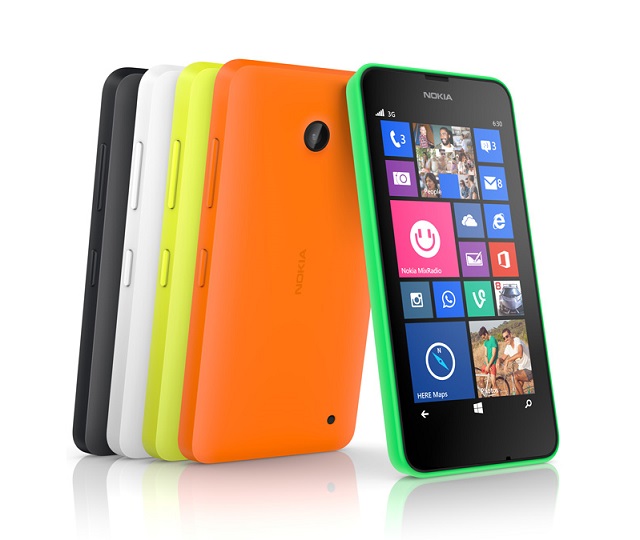 Nokia Lumia 630 is a budget offering with Windows Phone 8.1 on-board and it is also the first Windows Phone device to come with dual-SIM functionality and on-screen buttons. It features a 4.5-inch FWVGA (854x480p) display and it's powered by a 1.2 GHz Snapdragon 400 processor with 512 MB RAM. There's 8 GB internal storage along with microSD expansion.
The Lumia 630 is a step back from the Lumia 620 when it comes to the camera. The Lumia 630 features a 5 MP autofocus camera with no flash and sadly, there's no front facing camera as well. The device comes equipped with a 1830 mAh battery. It runs the latest Windows Phone 8.1 update along with the "Lumia Cyan" customisations.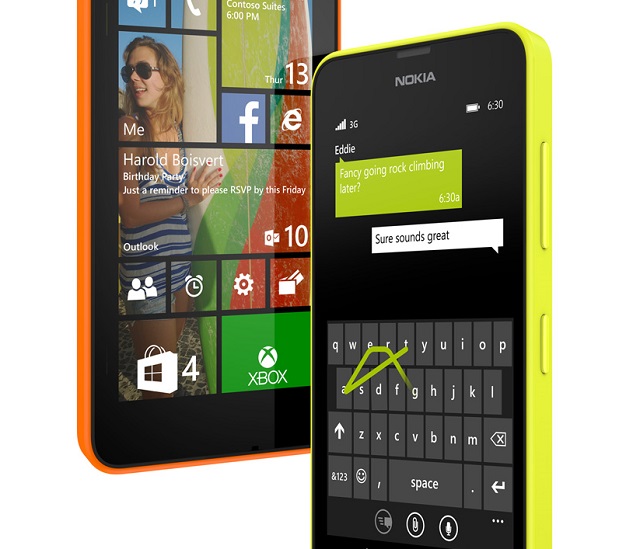 The Lumia 630 will come in a variety of colors: bright orange, bright green, bright yellow, and white and black. Microsoft will launch both the Single SIM and Dual SIM versions of the device in India. The Dual SIM Lumia 630 will go on sale now while the Single SIM variant should follow soon. The Dual SIM Lumia 630 is priced at Rs. 11,500 while the Single SIM Lumia 630 is priced at Rs. 10,500.
The device does seem like an attractive budget offering, thanks to the latest Windows Phone 8.1 update but considering the price is similar to what the Moto G comes at, it's going to be tough for the Lumia 630 to gain some reasonable traction. Nokia/Microsoft has also taken a step back in the RAM. The Lumia 525 comes with 1 GB RAM whereas the Lumia 630 comes with 512 MB RAM, which is pretty strange. The Lumia 630 will not be a success like the Lumia 520 but it should do well for itself. For a great budget offering, we think we'll have to wait for the Lumia 530.
Nokia Lumia 630/635 Specs
4.5-inch display
FWVGA (854x480p) resolution
1.2 GHz Snapdragon 400 processor
512 MB RAM
8 GB internal storage
microSD slot
5 MP AF camera
1830 mAh battery
Windows Phone 8.1
Dual SIM and Single SIM variants
HSPA+ 21Mbps/5.76Mbps, Wi-Fi (b/g/n), BT 4, micro-USB