Nokia X devices receiving a new update, brings some X2 features
While the Nokia X devices will not be receiving the X platform 2.0, that we saw on the Nokia X2, they are receiving the X Platform 1.2 update. We also do know that the X platform has no future, considering Microsoft revealed recently that future X devices will come with Windows Phone instead but we're glad they have brought a new update to the Nokia X devices. The new update is available for the Nokia X, X+ and XL.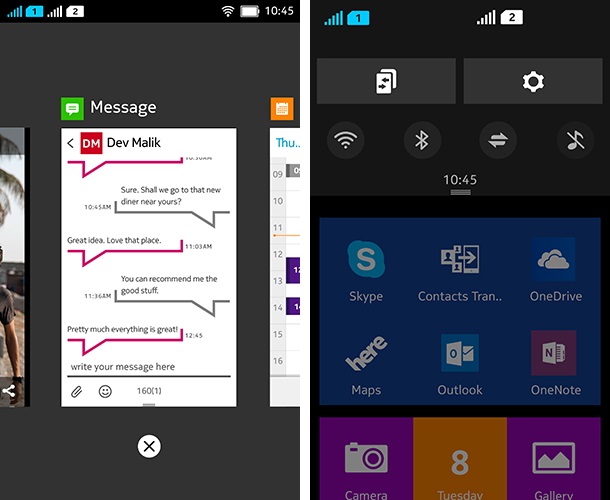 The update brings the app switcher we came across in the Nokia X2 but since there's no back button here, you will have to access it via a swipe down and then hit the button for the app switcher. The new update also brings more Microsoft services into the fold. Outlook, OneNote and OneDrive get integrated into the platform with the latest update.
The update also brings the ability to receive push notifications, add multiple Outlook contacts and contact/calendar syncing. You'll also be able to sync up to 500 notes in OneNote. The X Platform 1.2 update also includes the latest Nokia Store update, which integrates all the third party Stores into one. The Store also includes a new Spotlight widget for better app discovery.
If you haven't got the notification for the update yet on your Nokia X device, you can check by going into Settings > About phone > System updates > Check now.If you have any problems owing to the new update, you can check out more details here.
So, got the update on your Nokia X? Do tell us how you like it..