Nokia X2: 5 amazing features
The successor Nokia's first 'Android' phone (faux Android, I mean), the Nokia X2 is here. The Nokia X2 builds up on what the Nokia X offered. We did review it and highlighted its shortcomings. So, its logical to expect the successor to build on what the Nokia X offered.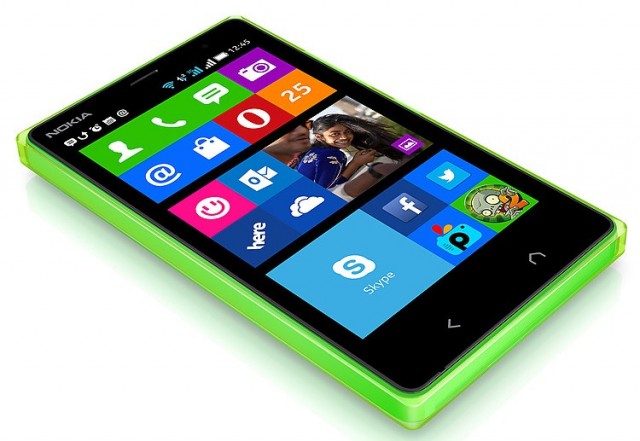 The Nokia X2 comes in a larger size, has improved operating system, a better processor and a front cam. Of course, as was seen in the case of the Nokia X, there is a lot of hype about the Nokia X2. It is also one of Nokia's farewell phones before it becomes Microsoft Mobiles.
Nokia X2 Specs:
4.3-inch ClearBlack IPS display
WVGA (800x480p) resolution
1.2 GHz Dual-core Snapdragon 200 processor
1 GB RAM
4 GB internal storage
microSD expansion up to 32 GB
5 MP rear camera with flash
0.3 MP front-facing camera
Nokia X Platform 2.0 on top of AOSP Android 4.3 Jelly Bean
Dual SIM
1800 mAh battery
3G HSPA+, WiFi 802.11 b/g/n,Bluetooth and GPS
Here are 5 features of the Nokia X2 worth noticing.
4.3-inch ClearBlack display
The Nokia X2 comes with a ClearBlack display inlike the Nokia X. It actually has the same  kind of display (WVGA) and the same resolution (800 x 480). But, the plus with the Nokia X2 is that it has a ClearBlack display which offers great optimization as has been experienced with the Nokia Lumia 630
New Software
The Nokia X2 comes with the Nokia X Platform 2.0. It is said to provide better app experience, a better FastLane and more Microsoft service such as Here apps. It will also come with OneDrive, Outlook and Skype.
It actually kind of looks more like a Windows phone rather than an Android phone in my view.
Improved RAM, processor and Battery
The Nokia X2 comes with a 1.2-GHz dual-core Snapdragon 200 processor, 1 GB RAM and 1800 mAh battery. This will help the Nokia X2's case vis-a-vis the Nokia X since that handset was found to be a little sluggish.
Improved camera and front cam
The Nokia X2 has a 5-megapixel camera at the back and a VGA one in the front. It comes with auto focus,and flash. Even phones like the Nokia Lumia 630 and Nokia X do not have LED Flash and front cam
Same price point (expected)
This is the biggest point in favor of the Nokia X2. It is expected to be priced the same as its predecessor. Maybe Nokia might do better this time by offering improvements but not compromising on the price tag.
The Nokia X2 though, debuts in a much more competitive market. It has to prove itself now against phones such as Moto E and Lava Iris X1.