Nokia's first Android phone, the Nokia X made it to Indian shores last month. It opened up to great hype, since people have been waiting for Nokia and Android to come together for long. At the first look, this handset impresses most people as we found out while having some hands-on time with the device.
But how does it fare in totality? Let's find out.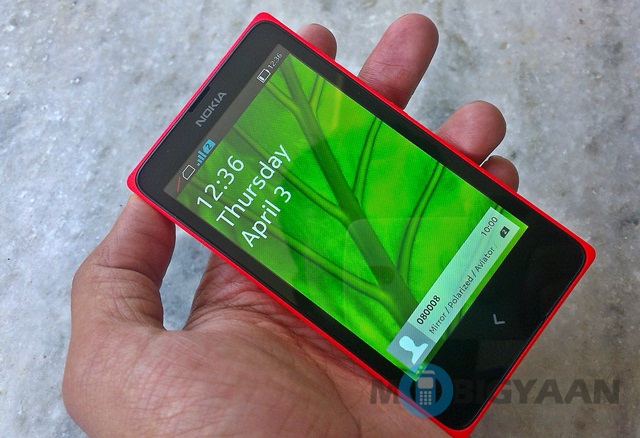 Nokia X specs:
4-inch IPS LCD display
800 x 480 pixels resolution
1GHz dual core Qualcomm Snapdragon S4 processor
512MB RAM
4GB internal memory
microSD expansion
Dual-SIM
3MP fixed-focus primary camera
Nokia X software platform 1.0
1500 mAh battery
The Nokia X came into being under the aeiges of Project Normandy. In reality, it was actually inconceivable that Nokia would abandon Windows for Android, even if it was done for a single phone, especially so after the Microsoft-Nokia buyout. But it seems like Nokia knew they had something good under their wings, since the hype generated by Nokia X was huge. They finally came out with the Nokia X budget phone after months of anticipation.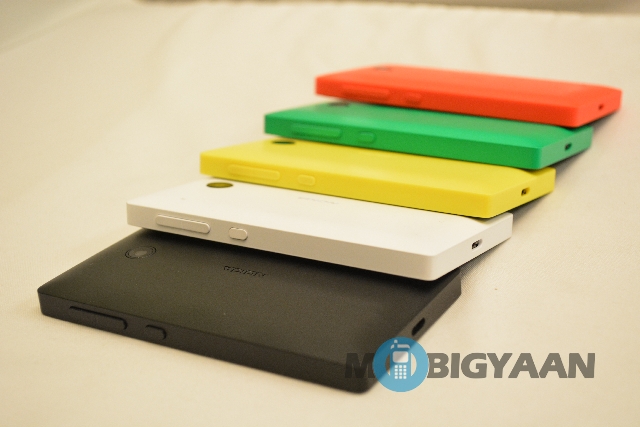 At Rs. 8,599, the Nokia X is a budget smartphone competing with the likes of many others from Spice and Micromax. This might be your first and maybe the only interaction with Android (Well, faux Android) on Nokia. The Nokia X does not turn back history or correct Nokia's faux pas of not choosing Android, but it suffices to say that it is a package of mixed surprises.
Let's delve full stream ahead into what this phone has on offer – here's our Nokia X review.
Hardware
There is one thing to be said about the Nokia X – whether you like it or not, you wouldn't be able to ignore it. The looks make the handset stand out among the rest. The handset is a beauty to look at and to hold. The hardware is definitely the USP of this handset. It is a pleasure to hold and to look at.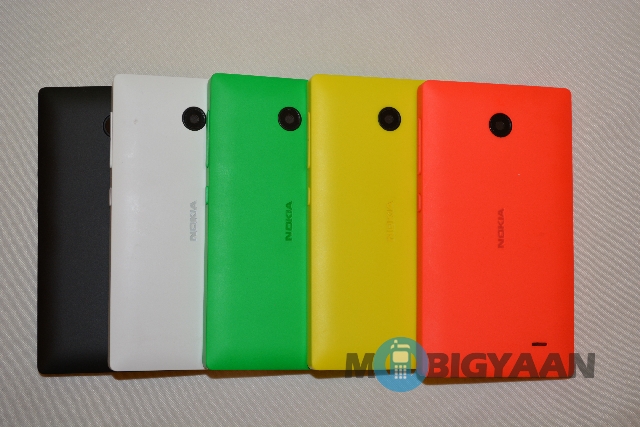 The Nokia X comes in vibrant colors which will definitely make it stand out. Wherever you take this handset, it will get you noticed. The polycarbonate back is definitely something that feels smooth, while the rectangular form factor makes it smooth and easy to hold. The edges are especially well-crafted, they lend the handset an extra bit of zing without being too sharp.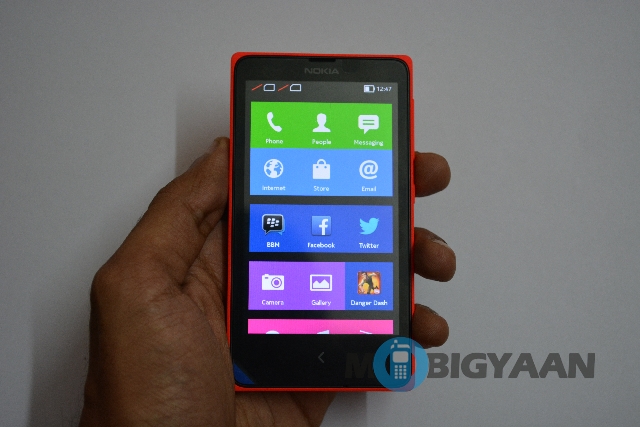 The Nokia X comes with a 4-inch display, making it easy to operate with one hand. The bezel is a bit thicker than usual, which says to me that Nokia should have tried harder to fit in a bigger, better screen.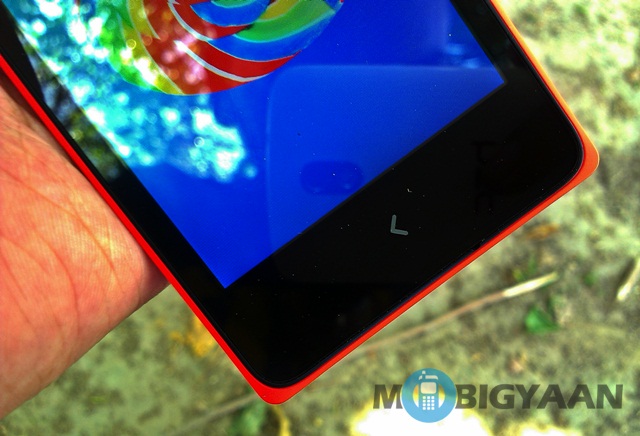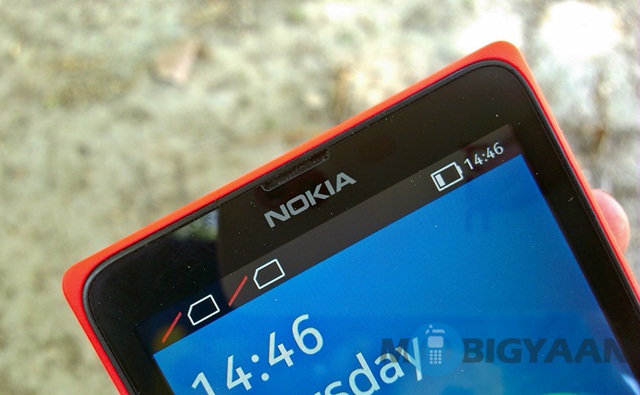 The bottom bezel is pretty thick with just one capacitive button on board – the back button. Surprisingly, there is no front cam on the Nokia X, making it seem truly ancient in terms of specs. The top is populated just by the Nokia logo in the middle and an accompanying speaker.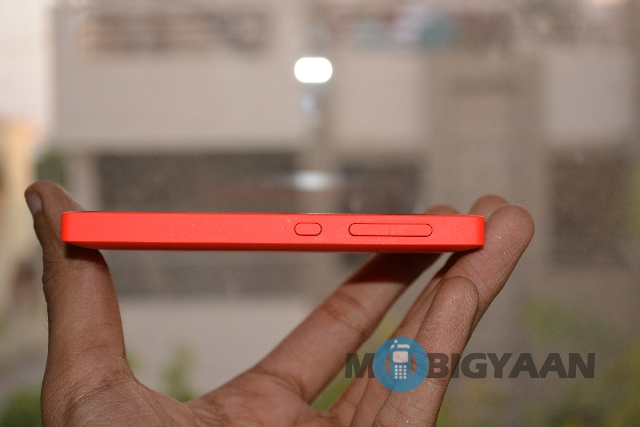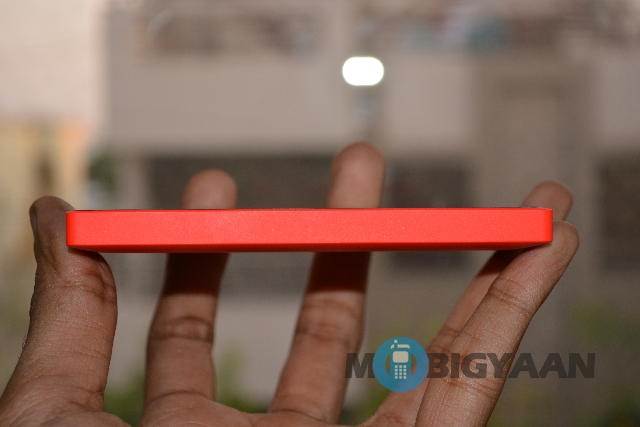 The physical buttons are bathed in color, just like the rest of the handset. Both the volume rocker and power buttons are located on the right, leaving the left side plain. This seems to be the new philosophy for handsets and the Nokia X doesn't fare too bad following suit.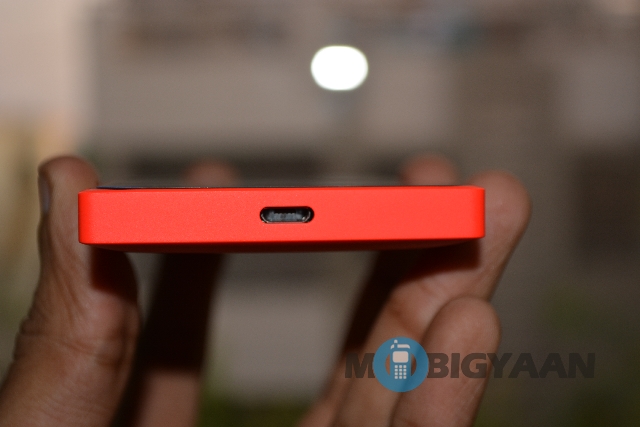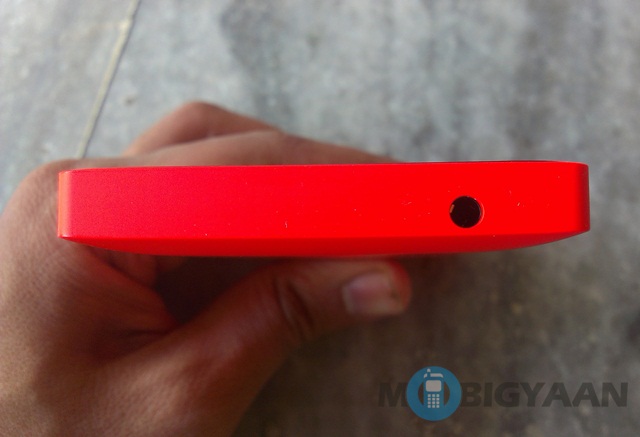 The bottom of the handset houses the MicroUSB slot while the 3.5mm audio jack is located at the top.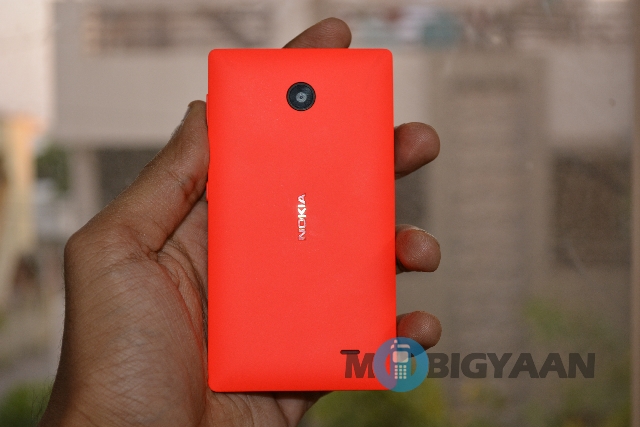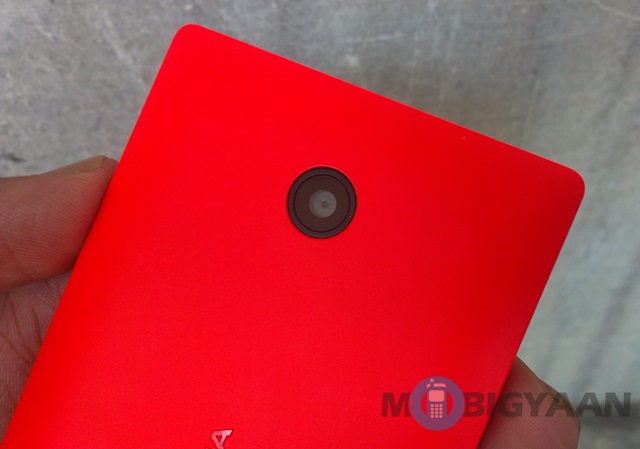 The back of the handset is definitely the most interesting part of the Nokia X. It is bathed in color and houses the 3-megapixel rear cam, with sadly no LED flash. There is also the vertically placed Nokia logo in between, which looks pretty cool.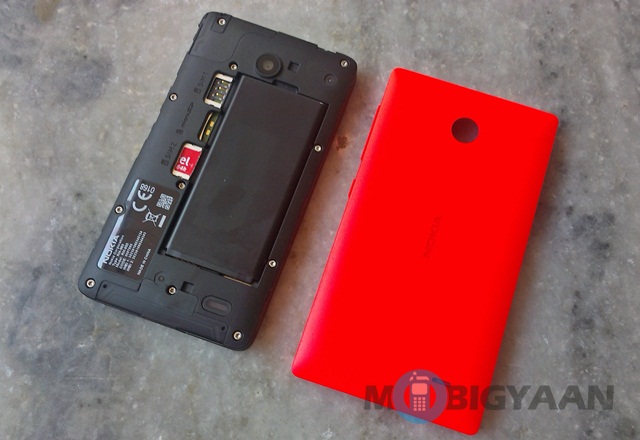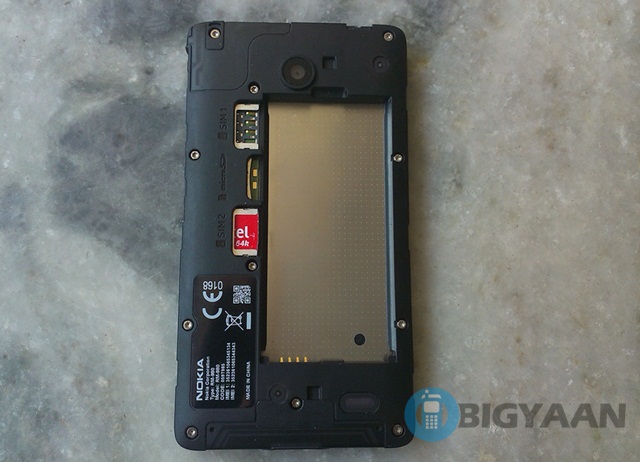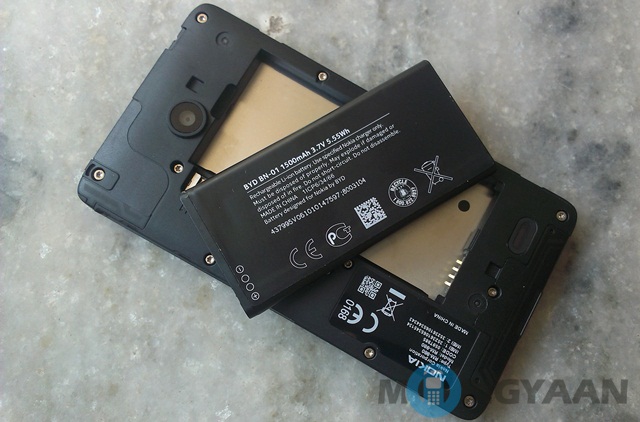 When you open up the back of the handset, you will be reminded of the days of lore when we used to see slim batteries with weird Nokia code names on them.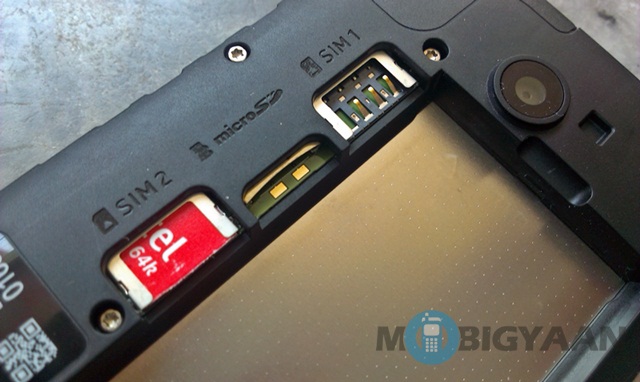 Along with the battery it houses the MicroSD card slot and dual-SIM slots.
The Nokia X is bit thick on the sides and even though at 128g, it is pretty light, the form factor makes it feel bulky.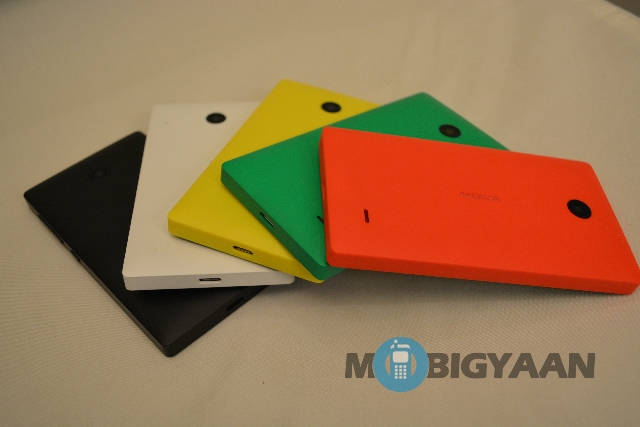 The Nokia X is available in a range of colors, I got the fluorescent red device for review.
The Nokia X will definitely add a zing of style to your palm as well as your pocket. It is definitely a handset that you would show off at a party and well, people will notice and gush all over it.
Display
The Nokia X comes with a 4-inch WVGA 480p display. It is not much to write home about. It is definitely a low-res display, but Nokia has used a different, Windows Phone-esque UI that makes the handset seem a little more vibrant than it actually is. The handset has good viewing angles, but display gets smudgy too soon.
The sunlight visibility on the Nokia X is despicable, it is pretty hard to use it out in the sun.
Colorfulness is the USP of the handset and it is adequately reflected in the UI. The handset comes with not just colorful wallpapers, but in fact, a menu settings that is pretty colorful too. The menu shines in shades of blue, red, purple, pink and green, making the display seem cooler than it is.
Nokia could have, in totality, done much better with the display, but this isn't too bad either.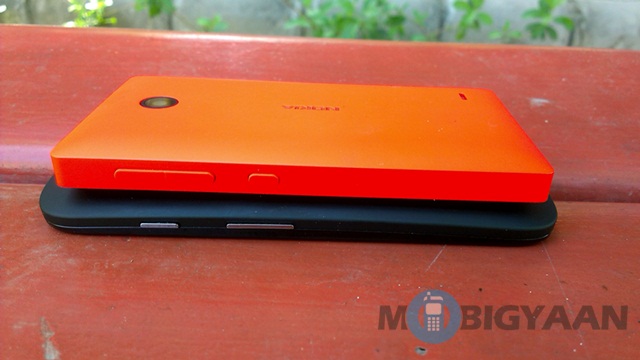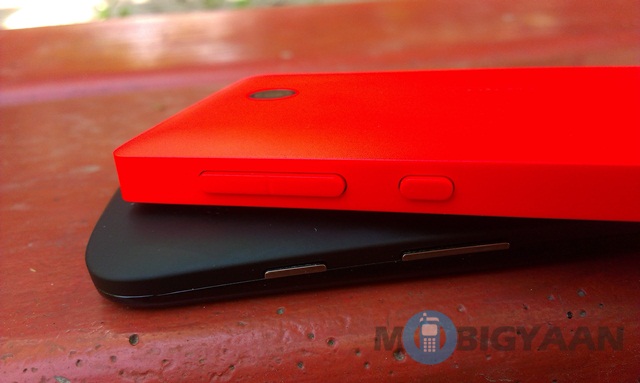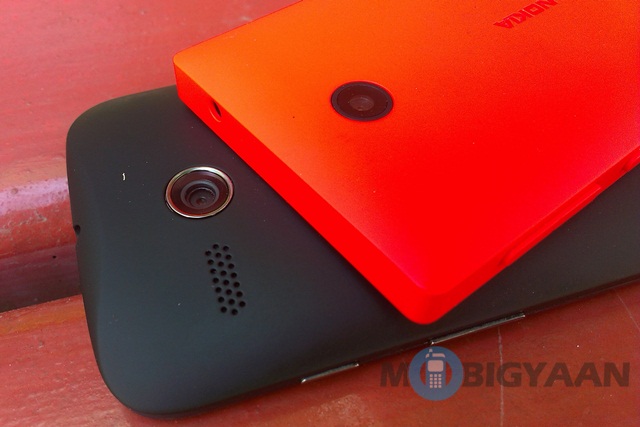 Nokia X placed with Moto G for comparison
Software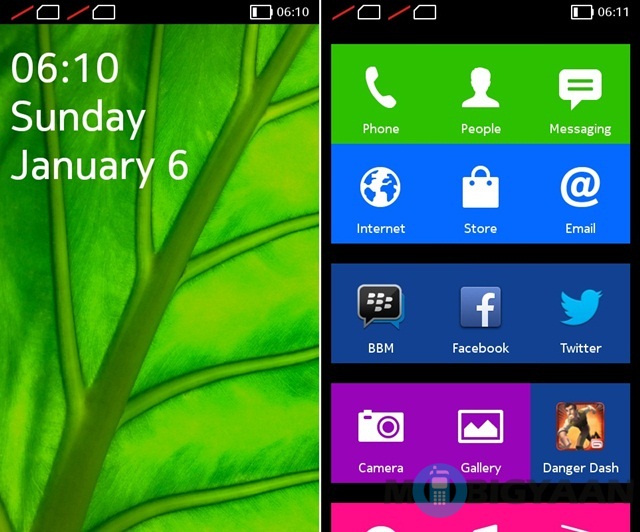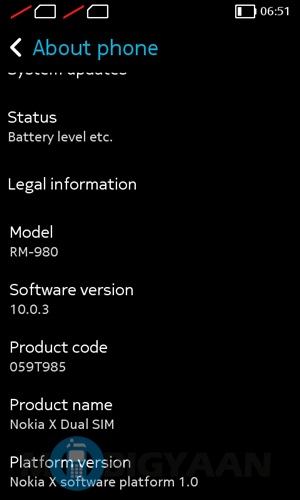 The Nokia X, does not by any definition, come with Android. Instead, it is endowed with the Nokia X software platform 1.0, which is an Android Open Source Project (AOSP) based on Android 4.1.2.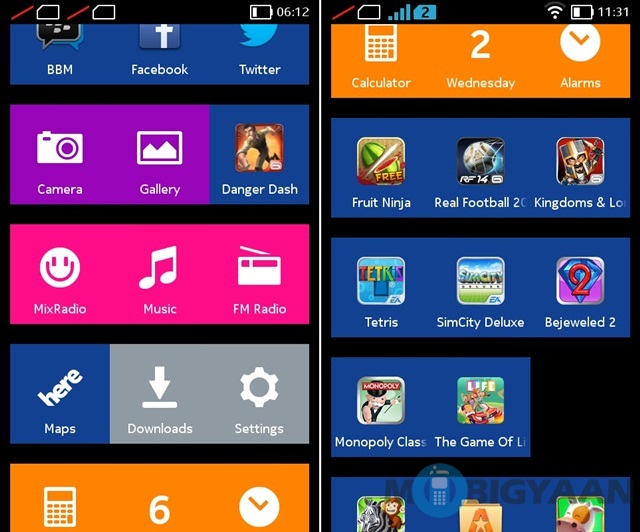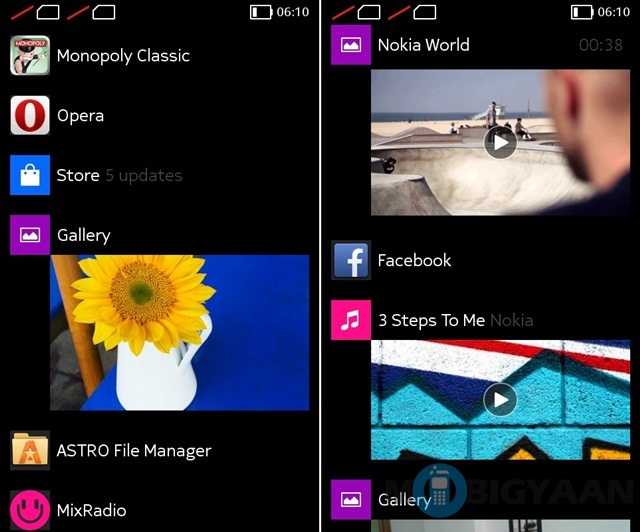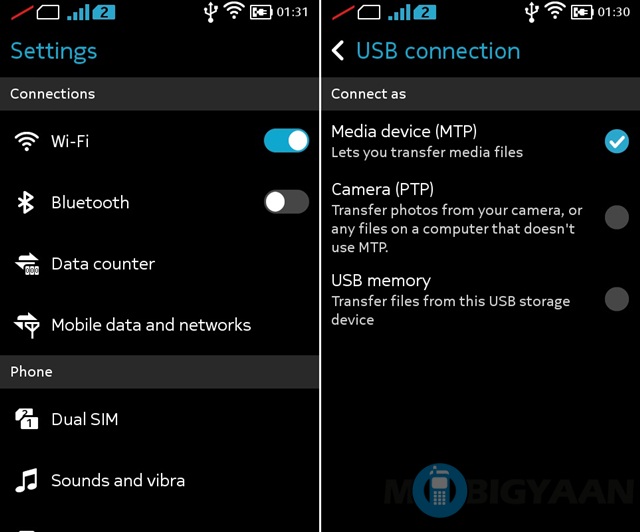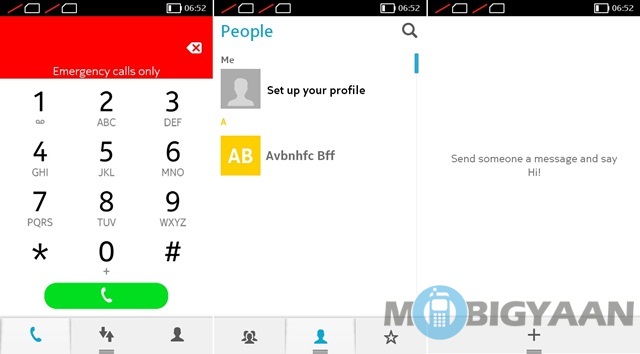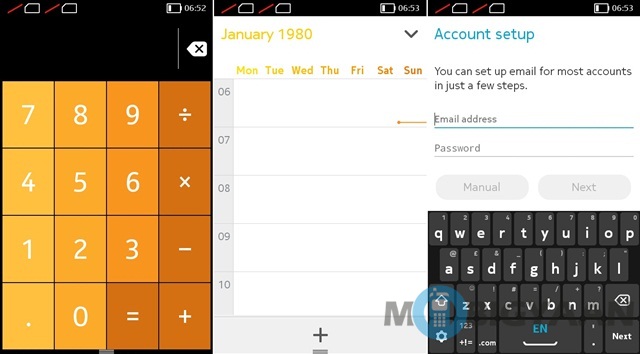 There are no Google services on board and what you find is the Windows Phone OS construed wrongly. Imagine Windows Phone without Live Tiles! That's what the software is really is.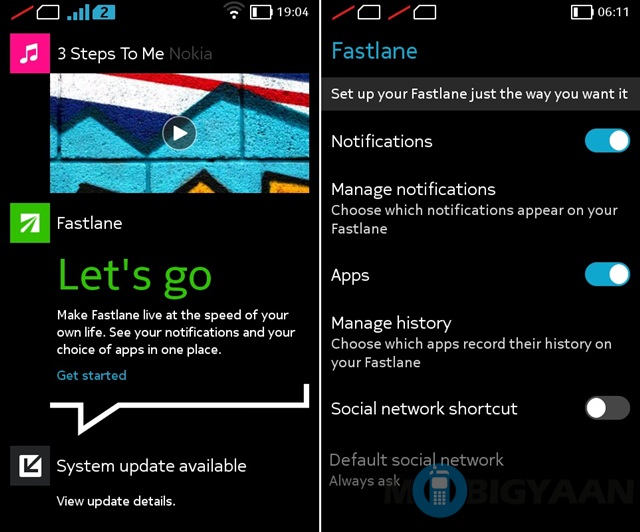 Fastlane is simply just another name for a rehashed Windows Phone Menu. In fact, the Nokia X could have done better had they shifted some shortcuts on to the homescreen.
What Nokia has done is, in fact, it has taken features Windows Phone OS, Asha OS and merged them with open source bits of Android. It is definitely aeons away from stock Android. Our suggestion is that you get a different launcher from the Nokia X store.
Google services are instead replaced on Nokia X with a weird Nokia X store, and the resulting mix is like a bad sandwich. In fact, there is nothing Android except access to Android apps, which too is limited.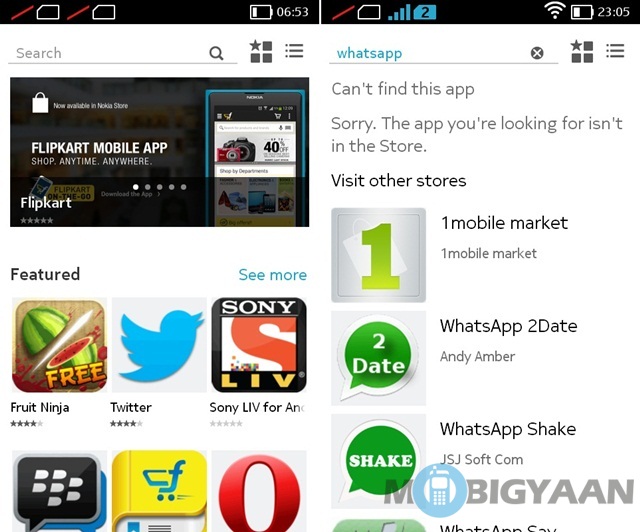 I couldn't even access WhatsApp, which is freely available across Android and Windows operating systems, which killed the experience of the Nokia X software platform for me. I would rather switch to a mainstream OS like Windows or Android, rather than wait even for such basic apps on this platform.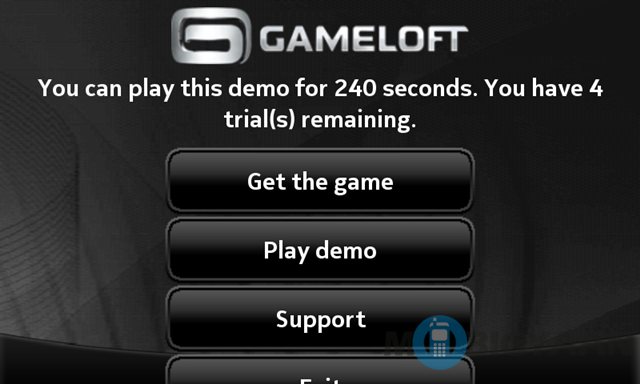 In fact, there is too much useless software as such on the handset – it comes loaded with demo versions of many games which attribute to making its performance sluggy.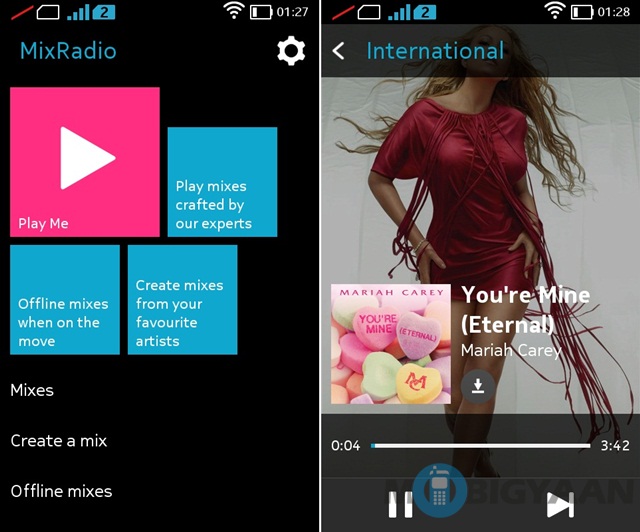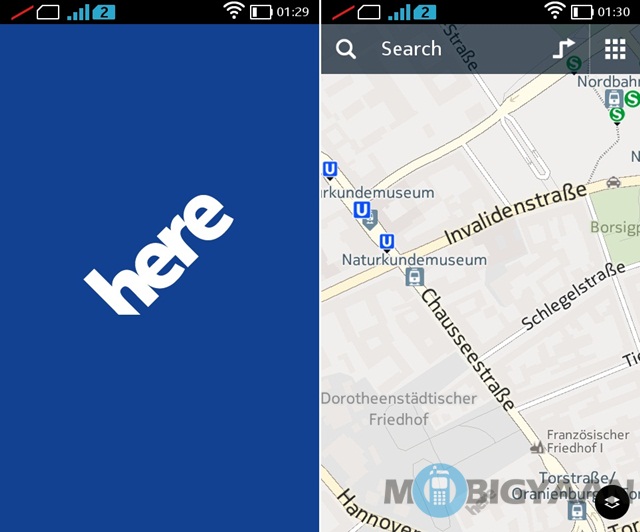 Not only that, even the Nokia apps that should have been the prerogative of the handset are not there. All this handset has on offer is Nokia Here Maps and Nokia MixRadio.
Camera
The one thing Nokia does well at, is smartphone camera tech. After producing stalwarts such as the Nokia Lumia 1020, Nokia Lumia Icon and the Nokia Pureview 808, you do expect the Nokia X to endowed with at least something standard, not something below par.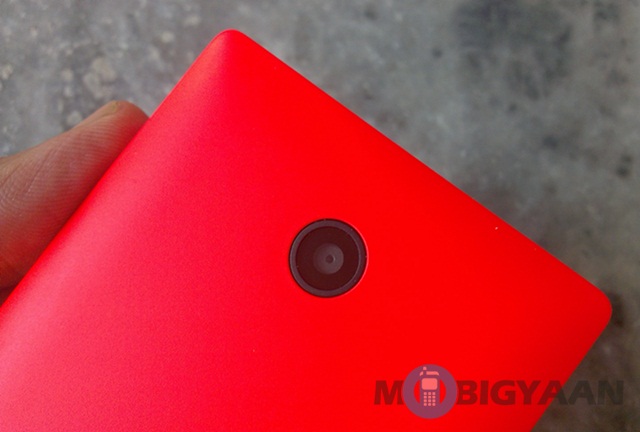 The Nokia X totally disappoints when it comes to its camera. 3-megapixel rear cams are a passée, even for budget handsets like the Nokia X.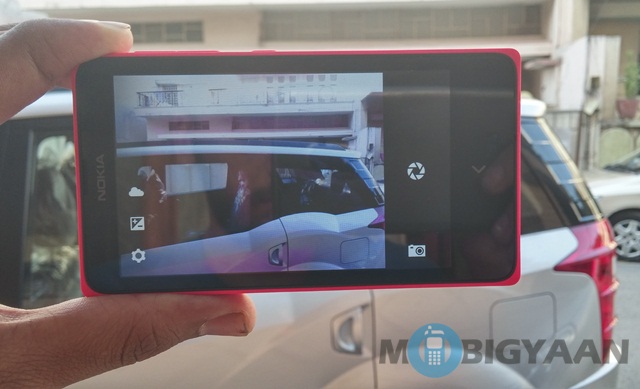 The handset doesn't even have a front cam, adding to our sense of disillusionment with it.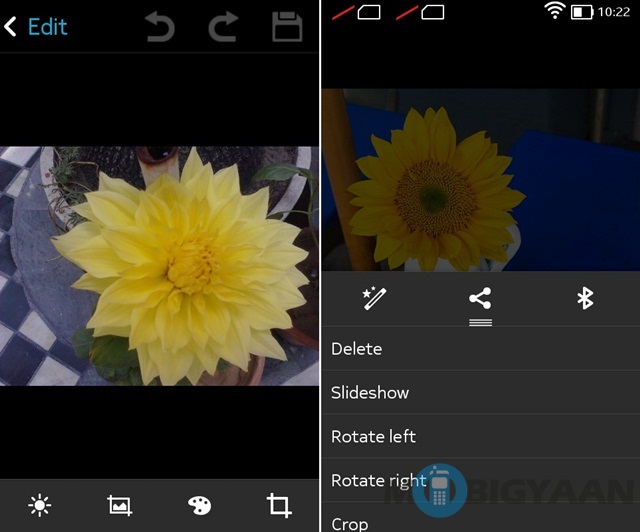 Even for the rear cam, there is no accompanying LED flash, so can forget about taking low-light shots. The camera app, ironically offers a lot of stuff, including granular settings like ISO, anti-banding, saturation, white balance, contrast and sharpness controls.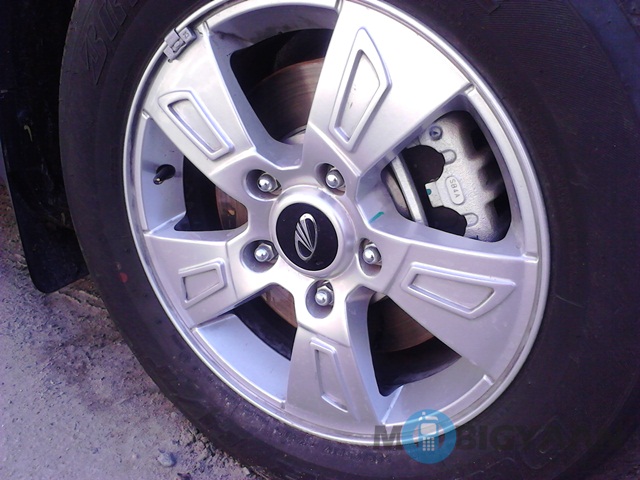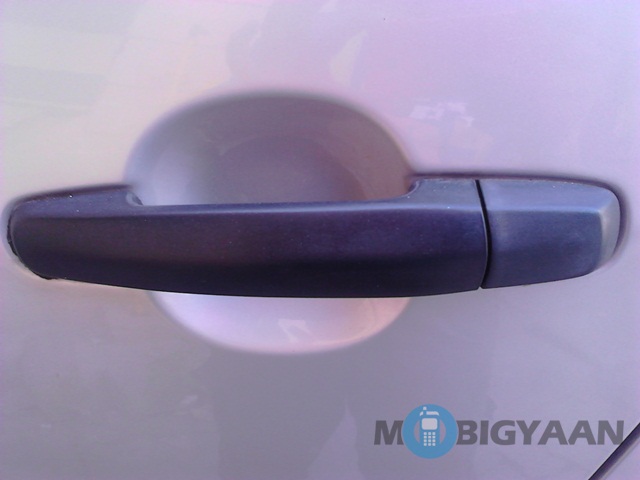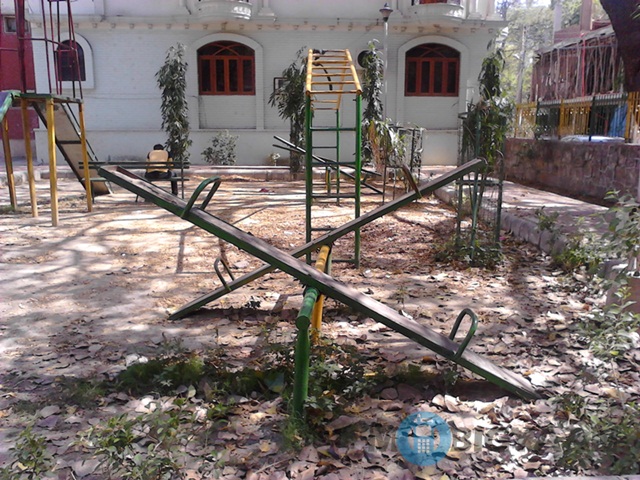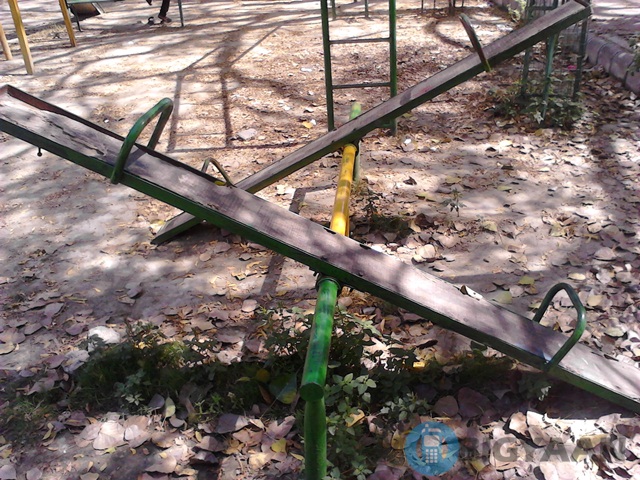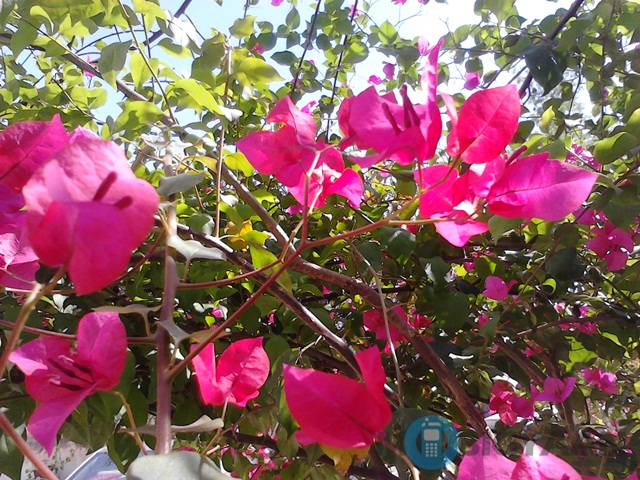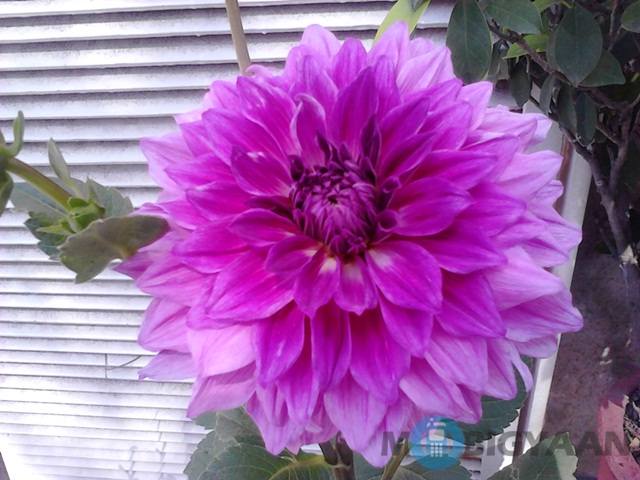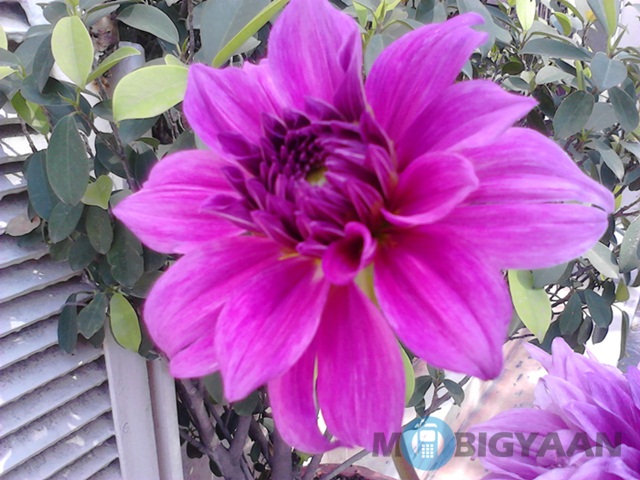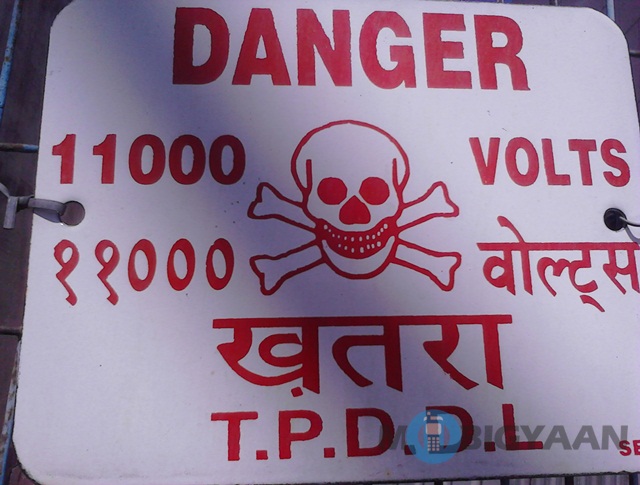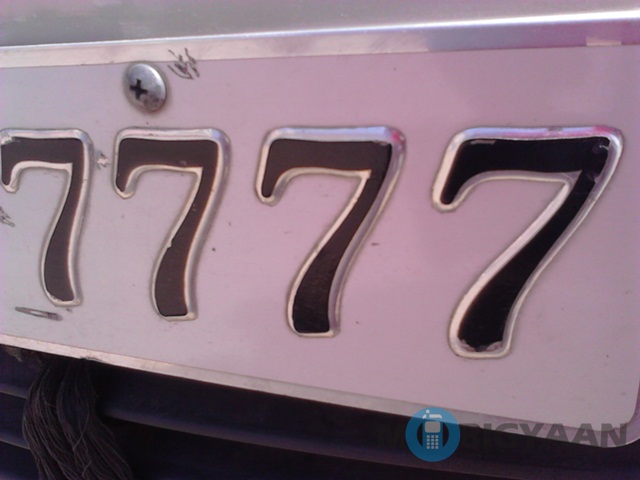 The camera performance is pretty sad – there is a lot of noise in pictures and they just don't measure up. There are many different modes for clicking pictures along with Auto, incandescent, auto and others. All are based on different kinds of white balance.
Auto Mode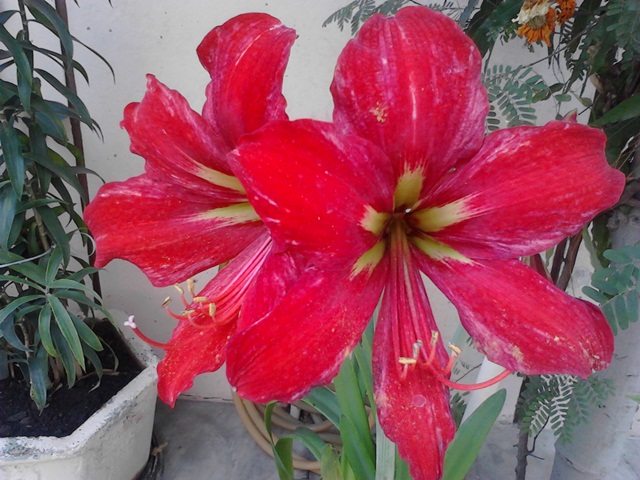 Incandescent Mode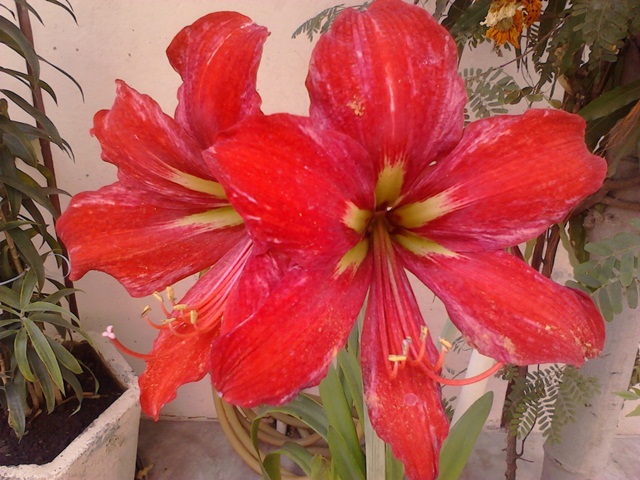 Daylight Mode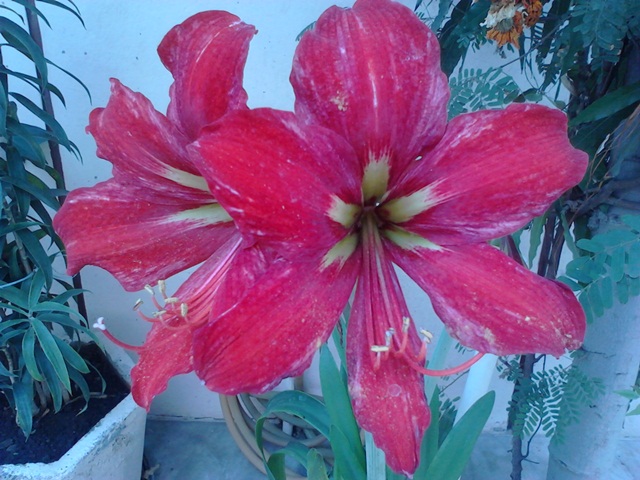 Florescent Mode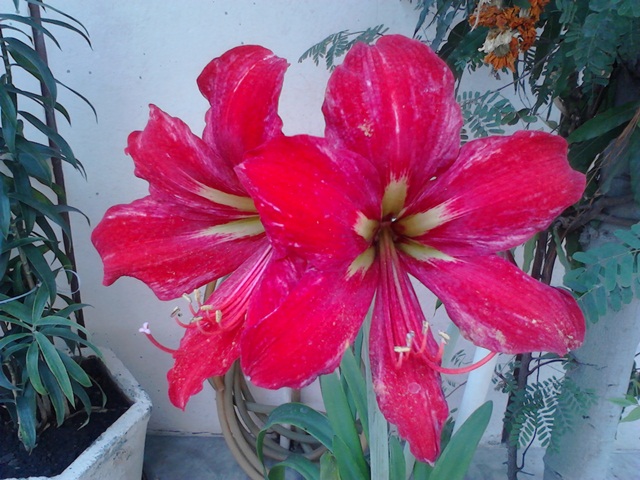 Cloudy Mode
The video capture is at 480p, not leaving much to be expected.
The camera performs sadly both indoors and outdoors. With the kind of camera technology Nokia has under its wings, I feel that they could have done so much better with the Nokia X.
Performance and Battery Life
The Nokia X comes with a 1 GHz Qualcomm Snapdragon S4 processor and a measly 512 MB RAM.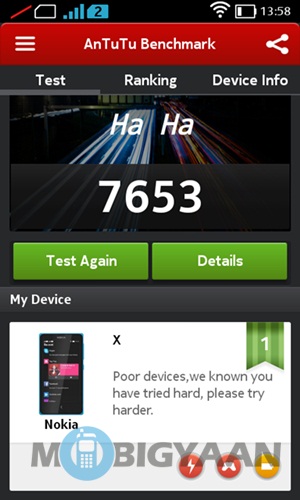 Even the AnTuTu Benchmark app pokes fun at the phone. At its price tag, we wouldn't have expected the Nokia X show some fireworks, yet it is a consequent reminder of what the handset lacks. While many phones such as the Nokia Lumia 520 can make do with the measly RAM, once you need to run  Android, even open source Android, you just need more  RAM. This can be inferred from the handset's sluggish performance.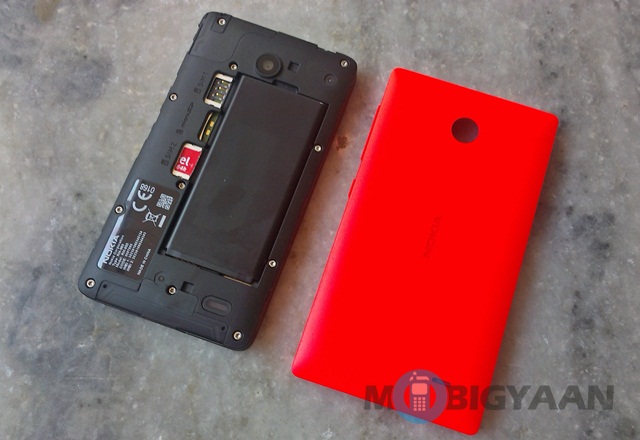 The battery life of the handset is not much consolation either, I would rate it as average at the most.
The handset is sluggy, doesn't really slow and doesn't actually make you feel that you are using a smartphone in 2014. The battery is a 1500 mAh one. The Snapdragon S4 processor too is ages old and frankly, there are so many other, better performing processors to choose from.
As far as the Nokia X goes, performance is drastically low. It lags behind an average Android handset. Heck, even a regular Windows smartphone.
Verdict
The Nokia competes in the budget phone category with a lot of phones offering better features. At around the same price, you could chip in for XOLO Q500, which is an Android phone with 1 GB RAM, or you could chip in a little and go for the Nokia Lumia 525, a Windows Phone which will definitely offer you better value for money.
The Nokia X is a smartphone for those people who would consider the form factor the most prominent factor in choosing a handset. It is far from what is being claimed to be – a Nokia Android phone. It does have the Nokia sturdiness, but there are cracks and patches in the execution of both the hardware and the software. It seems like some lost project planned, well, just before Nokia joined the Windows Phone platform. Nokia has just not worked as hard on it as it deserves. Too bad, because it could have been a good phone – what doesn't it have? Android, check. Nokia branding and quality, check. Good form factor, check. It just did not come together like it could have.
Right now, we wouldn't recommend the Nokia X smartphone, unless the form factor has bowled you over. It is a pretty package, but the gift inside is not so great.
Pros
Exciting form factor
Sturdy build
Amazing colors
Cons
Sluggish performance
Weird and crappy software
No front cam; weak rear cam
No Google services