OnePlus rolled out the Face Unlock feature to the OnePlus 5 earlier this month through OxygenOS Open Beta 3 update. And now, the company has brought this feature to its 2016 smartphones – the OnePlus 3 and 3T – as well through Open Beta updates.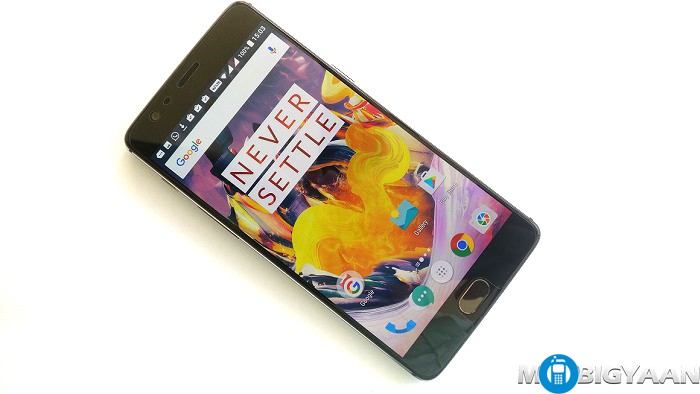 The Face Unlock feature was introduced on the OnePlus 5T that was launched last November. This feature was talked about a lot as it's very much faster than the Face ID. Owing to popular demand, OnePlus rolled it out to OnePlus 5 through beta update, and, last weekend, OnePlus CEO Pete Lau confirmed that it would be rolled out to OnePlus 3 and 3T as well.
Well, soon after confirmation from the CEO himself, this Face Unlock feature has been brought to OnePlus 3 and 3T through OxygenOS Open Beta update 30 and 21 respectively.
Apart from bringing Face Unlock to these 2016 OnePlus smartphones, OxygenOS Open Beta updates 30 and 21 also come along with support Airtel VoLTE, OnePlus Switch app, update launcher, and, the usual slew of bug fixes and optimizations.
Here's the entire changelog of OxygenOS Open Beta update 30 and 21:
Launcher Updated to v2.3
Drawer categories: You can see new categories when using the search icon in the drawer
Auto folder tagging: When you add applications that are similar, the system will help you automatically name the new folder you created
Dynamic Icon for Clock: The Clock icon is now dynamic
Notification dot optimization: The Blue notification dots present to notify you of a newly installed app will now be removed automatically after 15 days
Launcher usage tips improved: Added some new helpful tips for first use of the launcher
Support for Airtel VoLTE in India
Face Unlock function added
Added OnePlus Switch application for backup & restore so moving your information to a new OnePlus device will be easier than ever
Other bug fixes and optimizations
That said, these open beta updates also come along with their fair share of known issues such as some third-party camera apps not fully working and Airtel VoLTE not working in some areas despite of having coverage.
As always, these updates will be rolling out over the air, but, you will only receive it if you already have a beta build flashed on your device. That said, if you are on the official build and want to give Face Unlock a try, you will have to flash this open beta update manually on your smartphone, however, do keep in mind that Open Beta updates are sometimes not as stable as the official OTAs.