Back in late June, Chinese smartphone brand OnePlus rolled out OxygenOS 5.1.3 update for OnePlus 5 and 5T which came with some bug fixes and updated bootloader for enhanced security. And now, after more than a month, OnePlus is rolling out OxygenOS 5.1.4 update for both OnePlus 5 and 5T.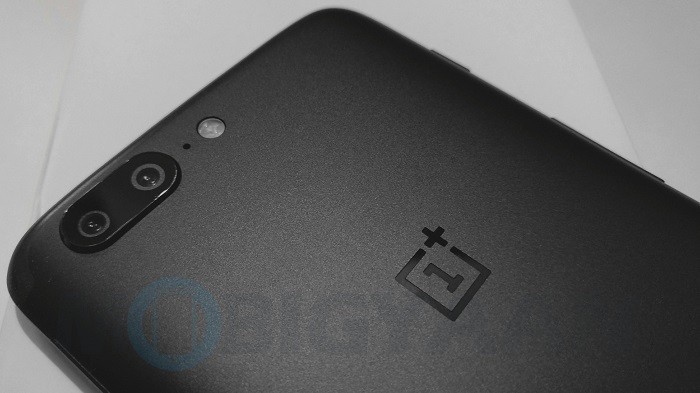 OxygenOS 5.1.4 update that's rolling out to OnePlus 5 and 5T brings in bug fixes for the Gallery app and improvements to photo clarity. Moreover, it also bumps up the Android security patch level on 5 and 5T from May 1, 2018 to July 1, 2018.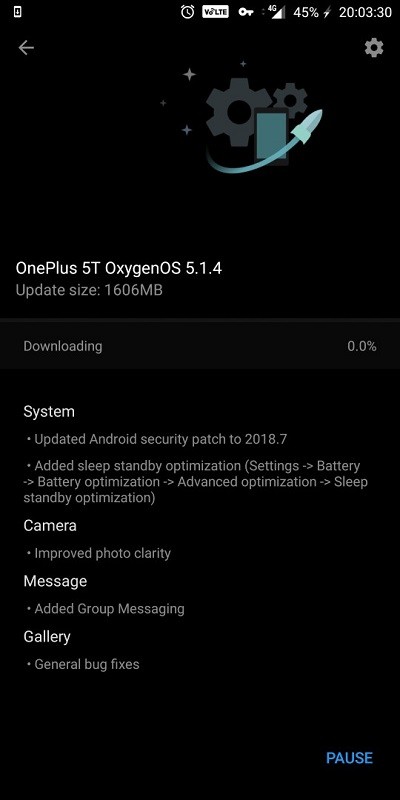 However, the biggest highlight of OxygenOS 5.1.4 update is the Sleep Standby Optimization that it brings to 5 and 5T. As evident from its name, this feature helps reduce power consumption of your device based on your sleep patterns. It does so by cutting off network connectivity when you are asleep, and turning it back on when you are about to wake up in the morning.
You can turn on Sleep Standby Optimization on your 5/5T by heading over to the Settings > Battery > Battery Optimization menu, clicking on the three buttons, and then going to Advanced Optimization > Sleep Standby Optimization menu. This feature is already available on OnePlus 6.
Here's the entire changelog of OxygenOS 5.1.4 update for OnePlus 5 and 5T:
System – Updated Android security patch to 2018.7
System – Added sleep standby optimization (Settings > Battery > Battery optimization > Advanced optimization > Sleep standby optimization)
Camera – Improved photo clarity
Message – Added Group Messaging
Gallery – General bug fixes
Having said that, while this update does bring in July security patch and Sleep Standby Optimization to OnePlus 5 and 5T, it still doesn't bring in Project Treble support to these devices that was introduced with OxygenOS Open Beta updates 13 and 11 earlier this month. Perhaps OnePlus is still working in it and will roll it out with the next stable update.
With that being said, OxygenOS 5.1.4 update weighs more than 1.5 GB in size and is rolled out over-the-air to a limited number of users, which means it will take at least a week or two for the update to reach all units. However, if you are thinking of using the VPN method to grab the update for your device, OnePlus has a word for you. The company says that this method may not work as the update isn't rolled based on regions, but is pushed randomly. However, there are some users on OnePlus Forums who have managed to get the update using the VPN trick.