Yesterday, we told you that OnePlus is expected to launch the OnePlus 5 in a new color soon, probably Mint Gold. Now, OnePlus has shared another teaser image on its Facebook page which again hints at the company launching the OnePlus 5 in a new color.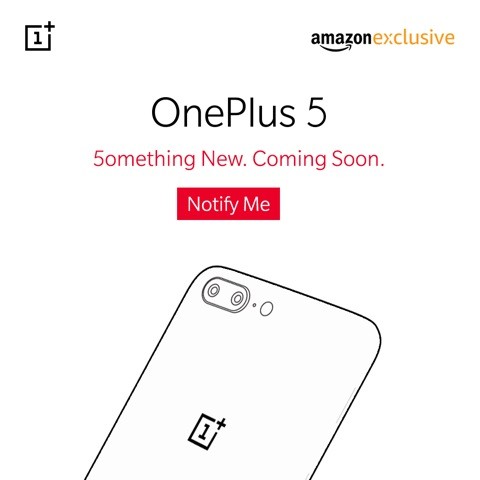 OnePlus shared an image (pictured above) on its Facebook page with the post reading "A lot of you guessed it correctly. For those who are still curious, click here to get notified ? onepl.us/5omethingNew". The link took us to the OnePlus 5 landing page on Amazon India. Upon digging through the source code of the page, we came across a URL which leads us to believe that the upcoming variant of the OnePlus 5 will indeed be gold in color.

Of course, as one would expect, after clicking the URL, we came across a banner which is already shown on the OnePlus 5 landing page on Amazon India. As we have said before, the reason why we believe that this is going to be a gold colored variant is that OnePlus has previously launched the 3T in Soft Gold color. Moreover, back in June, the TENAA listing of this phone did reveal the Mint Gold color option along with Gray (Slate Gray) and Black (Midnight Black) colors.
Having said that, as of now, what's also unknown is that whether this new color variant will come with 6 GB RAM or 8 GB RAM. For now, we can only wait and see what OnePlus comes up with. Hopefully some more teasers from the company on social media in the coming days would reveal more details.