Chinese smartphone brand OnePlus launched the OnePlus 6T back in October this year with an in-display fingerprint scanner which it calls 'Screen Unlock'. OnePlus says this in-display fingerprint scanner can unlock the smartphone in 0.34 seconds. But now, the company claims that it becomes even faster at unlocking the smartphone over time.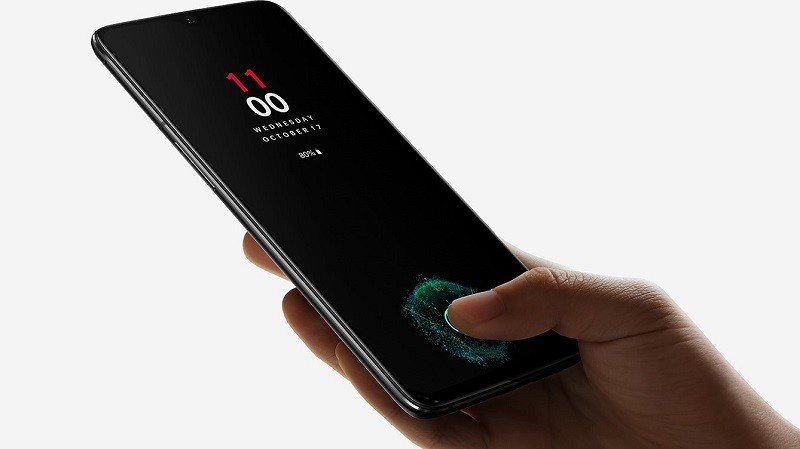 In a post on its official forums, OnePlus has explained the working of the in-display fingerprint scanner on the OnePlus 6T. But, in addition to that, OnePlus has also claimed that this in-display fingerprint scanner gets better and faster over time – thanks to the "sophisticated algorithms" that "learn more about the way you unlock your phone".
Yale Liu, Software Engineer at OnePlus, explained how the in-display fingerprint scanner on OnePlus 6T gets better over time:
"Every time a user successfully unlocks the phone with their fingerprint, the sensor also records areas of the finger that weren't registered in the initial fingerprint setup stage. This fingerprint data is then added to the data the phone already holds, making it more complete. So, every time the in-display fingerprint sensor is used, it gathers more data about the user's fingerprint. This means that over time, the phone will unlock even faster.

The sensor's algorithms are also able to figure out when the user's fingerprint is different than usual – if their finger is wet or if they have a cut on it, etc. In these cases, once the phone is successfully unlocked, the algorithms add this new fingerprint data to the existing data to improve unlock speeds under these conditions in the future."​
The OnePlus 6T is the first OnePlus smartphone that comes with an in-display fingerprint scanner. The smartphone is powered by Snapdragon 845 SoC and comes with up to 8 GB RAM. The 6T is also one of the first smartphones that run Android Pie out-of-the-box.
OnePlus will be unveiling the OnePlus 6T (McLaren) Speed Edition Orange tomorrow at an event in London, and it will then be launched in India on December 12 at an event in Mumbai. This special edition of the OnePlus 6T will come with 10 GB RAM and feature Warp Charge 30 which is said to "offer a day's power in 20 minutes".