The OnePlus 6T is expected to launch next month on October 17, and as we inch closer to that date, we keep on hearing more and more about this OnePlus flagship. Last year, during the India vs. Pakistan ICC Champions Trophy 2017 final match, OnePlus showed off the OnePlus 5 in its entirety. And now, OnePlus once again chose the India vs. Pakistan match to show off the upcoming OnePlus 6T.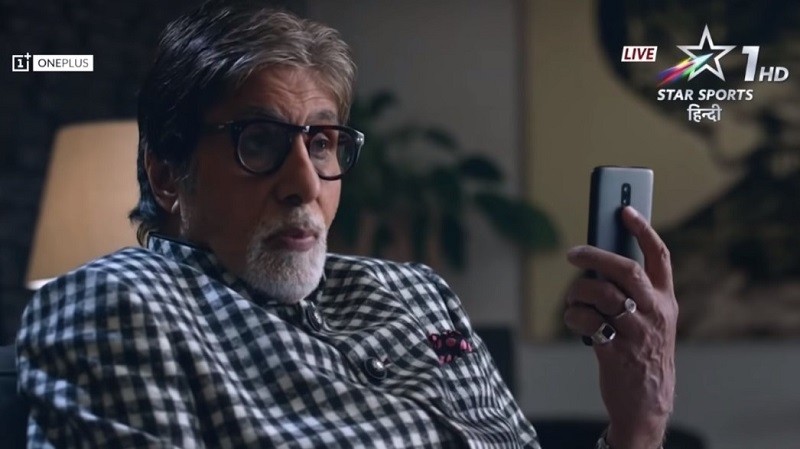 At yesterday's India vs. Pakistan Asia Cup 2018 cricket match, which India won by eight wickets (yay!), OnePlus aired an advertisement teasing the upcoming OnePlus 6T. Like last year, this year's advertisement also featured Bollywood superstar Amitabh Bachchan.
Bachchan gives us a quick glimpse of the 6T which reveals the design of its back. Bachchan has placed his index finger where the OnePlus 6 had its fingerprint scanner. However, the OnePlus 6T won't come with a fingerprint scanner at the back, as the company has already confirmed that 6T will feature in-display fingerprint scanner. Something that Bachchan reiterates in the ad by saying "What if I told you there's a cooler way to unlock the phone?", which is then followed by text that reads "Touch The Innovation".
That said, rumor mills have it that the 6T will come with triple cameras at the back, instead of dual cameras. But, the teaser video shared by OnePlus pretty much confirms that the 6T won't be coming with a triple camera setup on its back. Furthermore, the video also confirms that this upcoming OnePlus phone will be called OnePlus 6T, and that it will be sold exclusively through Amazon in India. In fact, the OnePlus 6T page has already gone live on Amazon India, and it lets interested parties register to get notified.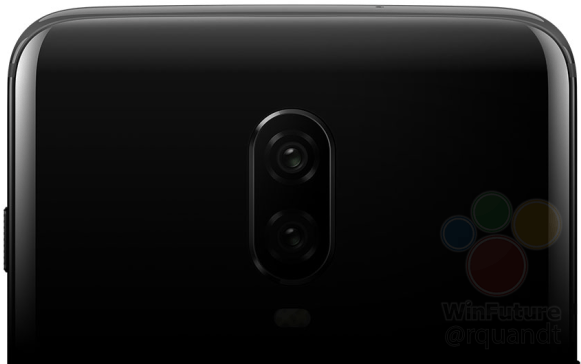 With that being said, reliable leakster Roland Quandt has shared a render of the OnePlus 6T that shows off the back of the phone and confirms that the phone will come with dual rear cameras, instead of triple cameras. As the phone's coming with in-display fingerprint scanner, the fingerprint scanner below the dual camera setup we saw on the OnePlus 6 is now replaced with LED flash on the OnePlus 6T.
In addition to confirming in-display fingerprint scanner on OnePlus 6T, OnePlus has also confirmed removal of 3.5 mm headphone jack from the phone in favor of "improved battery life". Apart from these differences, everything else is very likely to remain the same on 6T.
We expect to hear more about the OnePlus 6T in the coming days.