Back in February this year, OnePlus was caught cheating on popular benchmarking apps to get better scores in benchmarking tests. Well, this Chinese smartphone manufacturer has done it again, and this time, they have done it with the review units of the OnePlus 5 that was announced yesterday.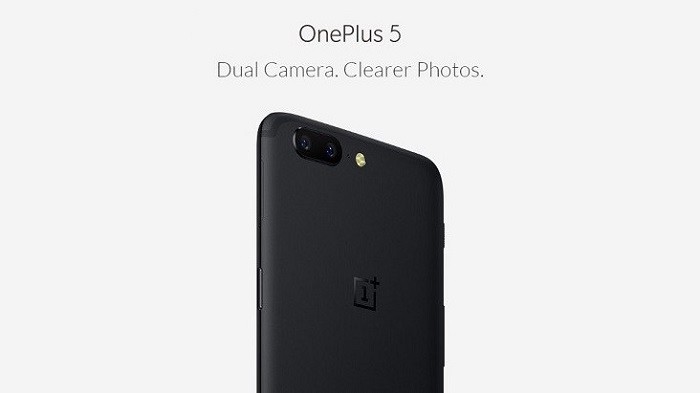 OnePlus has made changes to OxygenOS code in the OnePlus 5 which intentionally targets popular benchmarking apps. Once these apps start running, the processor cores are made to run at higher frequencies to juice out maximum performance and achieve higher scores to make the device look better as compared to others.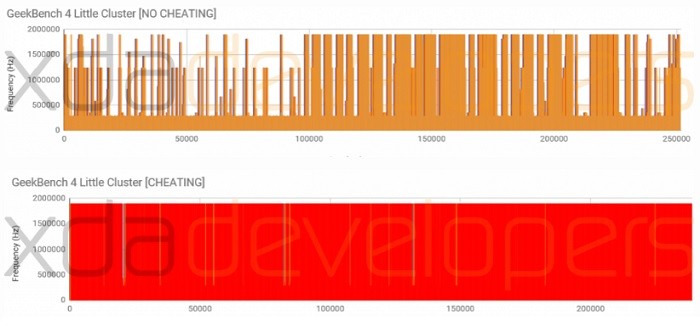 However, what's worth noting is that this happened with the review units of the OnePlus 5 which were sent out to reviewers before yesterday's launch. These review units are running OxygenOS 4.5.0 and have a pre-production software that was only running on the review units. Well, this clearly shows that OnePlus wanted to achieve higher scores so that it would appear supreme in benchmarks which in turn would make the reviewers say the same thing to their audience.
Also, the benchmarking apps that were specifically targeted are AnTuTu, Androbench, Geekbench 4, GFXBench, Quadrant, Nenamark 2 and Vellamo. These are all the most popular benchmarking apps that reviewers around the world, including us at MobiGyaan, rely on to get a fair idea of a device's performance through synthetic testing which mimics real-world usage.
"It is absolutely evident that OnePlus is keeping the CPU frequencies of these cores artificially high during the benchmark, which results in the significantly higher overall scores in the multi-core test and is also manifested in various CPU-bound subscores in the detailed breakdown of every test (particularly in integer and float operations). The difference is most clear and advantageous in multi-core scores, however, and single-core results are actually surprisingly similar between the runs with and without benchmark cheating, with the single core score actually being higher on average without manipulation." said XDA-Developers, the folks who caught OnePlus cheating for the second time.
In response, here's what OnePlus said, "People use benchmark apps in order to ascertain the performance of their device, and we want users to see the true performance of the OnePlus 5. Therefore, we have allowed benchmark apps to run in a state similar to daily usage, including the running of resource intensive apps and games. Additionally, when launching apps the OnePlus 5 runs at a similar state in order to increase the speed in which apps open. We are not overclocking the device, rather we are displaying the performance potential of the OnePlus 5."
Well, the OnePlus 5 is already a great device. OnePlus doesn't need to resort to this kind of activities to make it look better. Also, like we already mentioned, the code to target benchmarking apps has been found on the review units that are running a pre-production software. If the folks at XDA hadn't uncovered this, chances are none of the reviewers would have ever learnt about this wrongdoing.
Also, OnePlus' response is kind of misleading. The code is increasing the clock frequencies of the processor cores while targeting certain apps to show higher performance in daily usage. Well, the thing is that not all the users would be using such apps daily, and, this kind of performance boost isn't going to be seen in other apps either unless they too are targeted. Besides, the real problem would start when OnePlus stops updating the list of apps for performance boost, as only certain apps would get the advantage of higher frequencies and others wouldn't.
We hope that OnePlus will remove this code from their software and will stop misleading their customers with this kind of activities. The OnePlus 5 is a pretty much powerful smartphone and OnePlus doesn't need to indulge in benchmark manipulation to show its superiority over other smartphones out there.
By the way, what do you think of OnePlus cheating on benchmarking apps for the second time? Let us know your thoughts in the comments down below.