Earlier last month, Chinese smartphone brand OPPO teamed up with Tencent Games – publisher of PUBG Mobile – for holding PUBG Mobile Campus Championship in India with a prize pool of over ₹50 Lakhs. The grand finale of this championship was played yesterday in Bangalore, and, it was played at OPPO's first ever PUBG-themed store in Bangalore.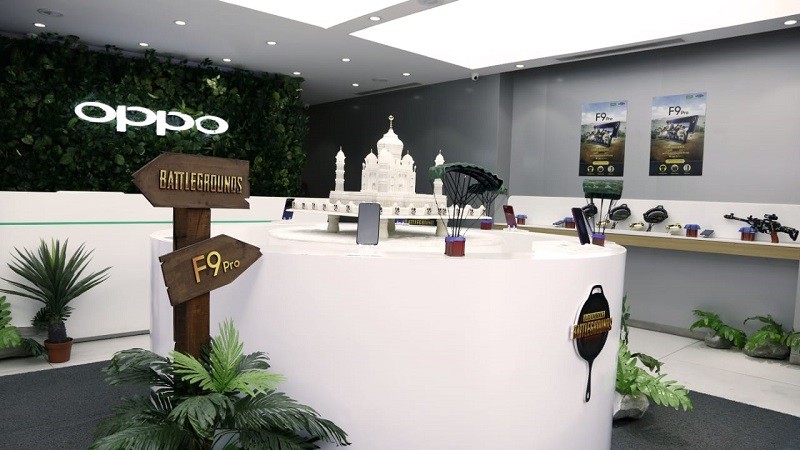 OPPO has unveiled its first ever PUBG-themed store in the city of Bangalore. This store has been designed by keeping in mind the growing craze of PUBG Mobile in India – especially amongst the youngsters.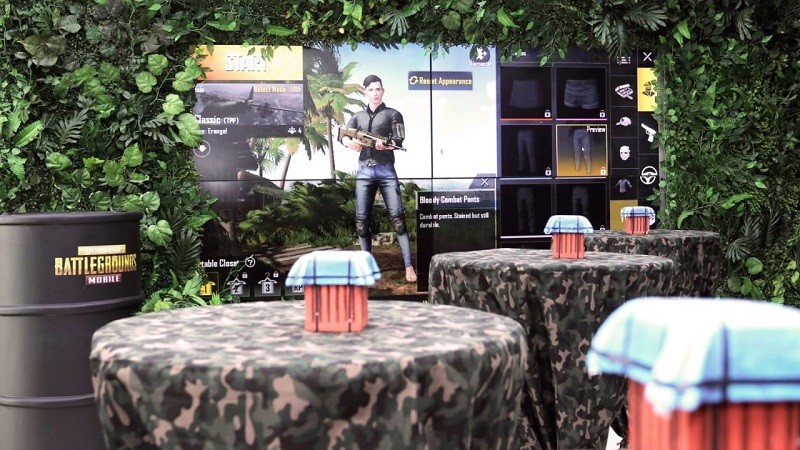 Needless to say, this PUBG-themed store has been designed by OPPO to let fans experience the virtual world of PUBG in real world.
Speaking on the occasion, Mr. Will Yang, Brand Director, OPPO India, said, "With PUBG's massive success amongst the youngster, we are delighted to announce the revamp of our brand showroom based on PUBG. Our unique showroom has been designed to cater to the youth of India who are continuously following new and interesting trends in the market. By leveraging this partnership with Tencent Games, OPPO wants to strengthen its relationship with the youngsters as the F9 Pro is the perfect combination for unified and unique experience."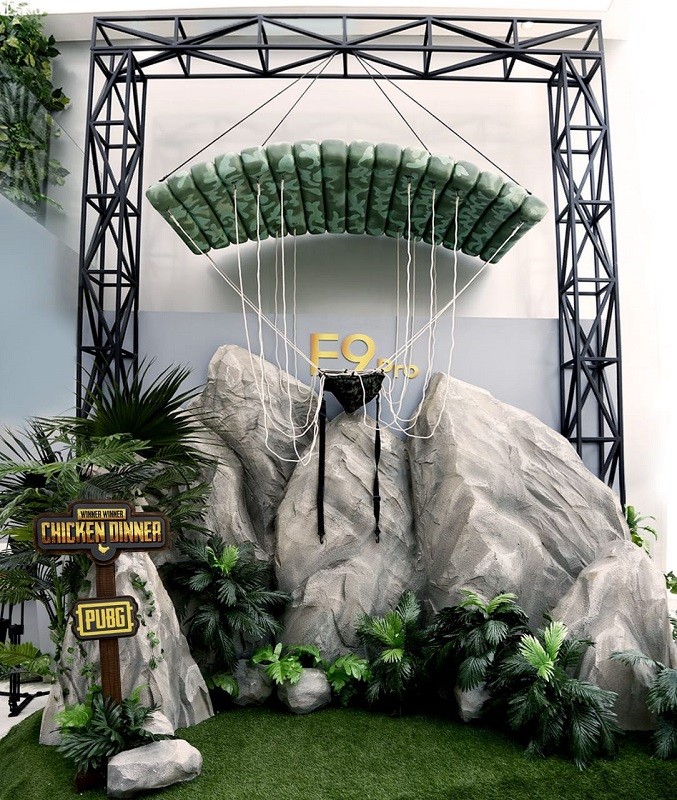 Speaking about the PUBG Mobile Campus Championship, this tournament was won by Mumbai's 'The Terrifying Nightmares' who took home the prize money of ₹15 Lakhs. In addition to the prize money, the winning team members were also awarded OPPO F9 Pro smartphone.
The PUBG Mobile Campus Championship also included five special awards called MVP, The Executioner, The Medic, The Redeemer, The Lone Ranger, and, The Rampage Freak. Those players who won these awards were also award a prize money of ₹50,000 each.
If you are a PUBG fan, and happen to live in Bangalore, then do visit this store and share your experience with us.