OnePlus has been rolling out OTA updates to the OnePlus 5 regularly since its launch back in June. More than a week ago, OnePlus rolled out OxygenOS 4.5.6 update to the OnePlus 5 which came with a fix for the reboot issue caused by dialing emergency number 911. Well now, the company is rolling out OxygenOS 4.5.7 update which brings in some new features along with optimizations and bug fixes to the OnePlus 5.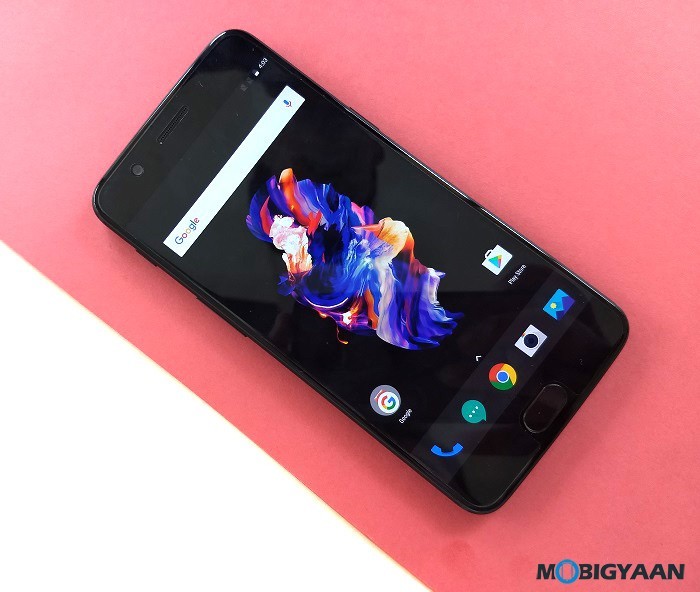 Firstly, the OxygenOS 4.5.7 update brings along a new font to the OnePlus 5 called OnePlus Slate. Secondly, the update now adds EIS support for 4K video recording as well which is highly appreciated. In case you are unaware, the OnePlus 5 until only had EIS (Electronic Image Stabilization) support for HD and Full-HD video recording. However, that said, the 4K video recording limit is still set to a maximum of 10 minutes. We wish if OnePlus could increase that limit or remove it altogether.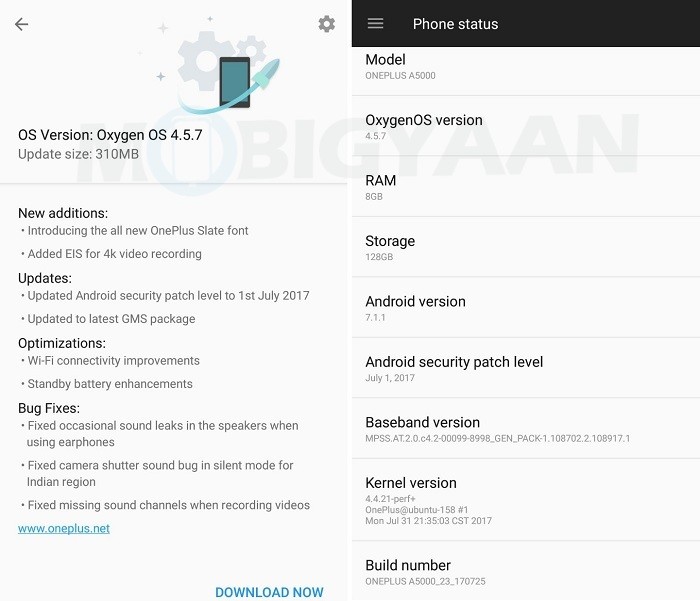 The update is based on Android 7.1.1 Nougat and doesn't bump the Android version to 7.1.2 Nougat, however, it does bump up the security patch from May 1, 2017 to July 1, 2017. Apart from that, the update also comes along with optimizations for battery standby and Wi-Fi connectivity.
Here's what the OxygenOS 4.5.7 update brings to OnePlus 5:
All new OnePlus Slate font.
EIS support for 4K video recording.
Updating Android security patch level to July 1, 2017.
Updated to latest GMS package.
Improvements in Wi-Fi connectivity .
Standby battery enhancements.
Fix for occasional sound leaks in the speakers when using earphones.
Fix for camera shutter sound bug in silent mode (Indian region).
Fix for missing sound channels when recording videos.
The update is 310 MB in size, and as always, is rolling out incrementally over-the-air, hence, it should take at least a week to reach all the units. Even after that, if you don't get the update notification, you can check for it manually by going to the Settings > System updates menu.
Also Read: