If you are fond of playing games on your smartphone, you must have heard of PUBG Mobile. Yes, that Battle Royale-style game where you compete with 99 other players to be the last man standing and win yourself a Chicken Dinner. PUBG Mobile is not just a popular smartphone game, but, it's also a game that's resource intensive. It will only run smoothly at highest settings on your smartphone if it has got the hardware chops to handle it. Well, not everyone has the luxury of owning a high-end flagship, some also have lower-end, budget smartphones that cannot run PUBG Mobile properly. If you too are one of them, we have a good news for you: Tencent Games – publisher of PUBG Mobile – has released PUBG Mobile Lite on Play Store for low-end Android devices.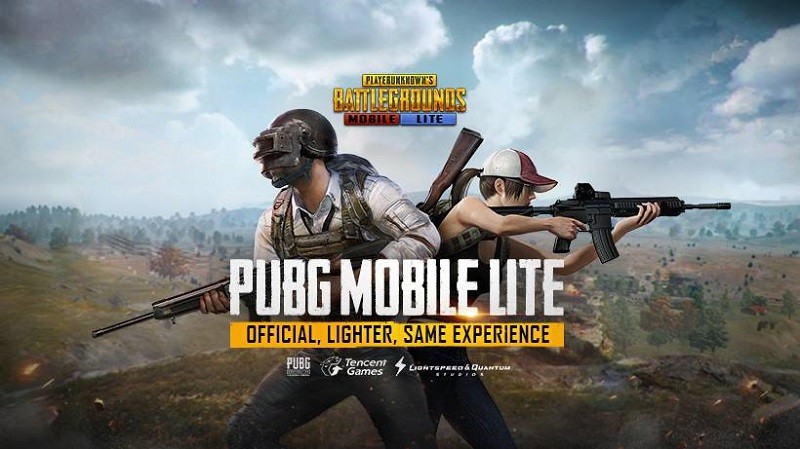 Yes, you read that right folks. There's a new version of PUBG Mobile on Google Play Store that's called PUBG Mobile Lite. In case it's not clear already, PUBG Mobile Lite is a lightweight version of PUBG Mobile that's less resource intensive and is "optimized for devices with less RAM without compromising the gameplay experience".
Those who have played PUBG Mobile know that a typical match has a duration of around 30 minutes with 100 players joining it. But, on PUBG Mobile Lite, only 40 players can join the match, which means the duration of the match is also less, making it ideal for people to have a quick match when they are having a break at work.
Apart from reducing the number of players joining a match to 40, Tencent Games has also reduced the map on PUBG Mobile Lite to 2×2 km. But, apart from these changes, everything else still remains the same like PUBG Mobile.
Having said that, before you head over to Google Play Store and search PUBG Mobile Lite, let us tell you that this lightweight version of PUBG Mobile is currently in beta testing and is only available in Philippines. However, based on a statement given by Tencent Games India to Digit, we can expect PUBG Mobile Lite to be released in India soon – especially because India is a market where majority of the users have a smartphone that's not a flagship.
"We are currently testing out the LITE version of PUBG Mobile and optimising it for Indian networks and devices, post successful testing we will release it in India in the near future." said Mr. Aneesh Aravind, General Manager, Tencent Games India.
If you happen to live in Philippines, you can head over to the Play Store link given below to download and install PUBG Mobile Lite on your Android device. If you live in some other country, you will have to make use of VPN and set location to Philippines to be able to play PUBG Mobile Lite.
Download Link: PUBG Mobile Lite for Android
Also Read: