Last month, Qualcomm announced Snapdragon 630 and 660 SoC, and now, the company has announced the Snapdragon 450 SoC at the ongoing Mobile World Congress in China. The Snapdragon 450 is successor to the Snapdragon 430 which is used in budget smartphones.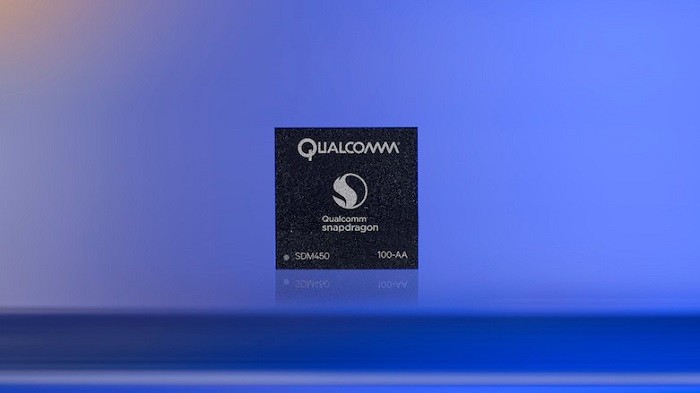 The Snapdragon 450 comes with quite a lot of improvements over its predecessor, the Snapdragon 430. The Snapdragon 450 comes with eight ARM Cortex A53 processors which support a maximum clock speed of up to 1.8 GHz. More importantly, the 450 is the first chipset in its tier that is based on a 14nm FinFET process which gives it an over the 430 which is based on 28nm process. Moreover, the Adreno 506 GPU gives the 450 a 25% boost in graphics performance over its predecessor.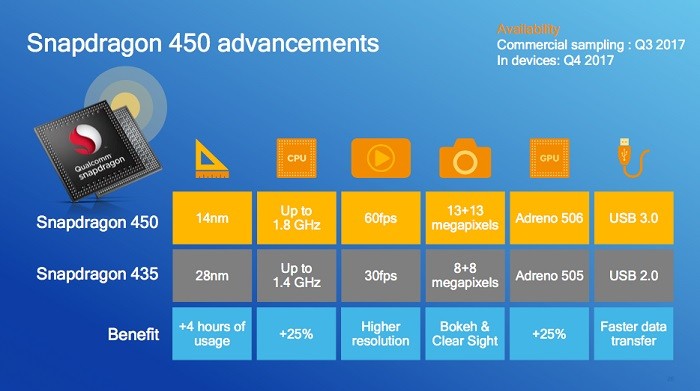 Speaking of Snapdragon 450's power efficiency, Qualcomm says that it offers 4 hours of additional usage time over the 430 while consuming 30% less power when gaming. The 450 also comes with Qualcomms' Quick Charge 3.0 which means a smartphone would typically charge from 0 to 80% in around 35 minutes.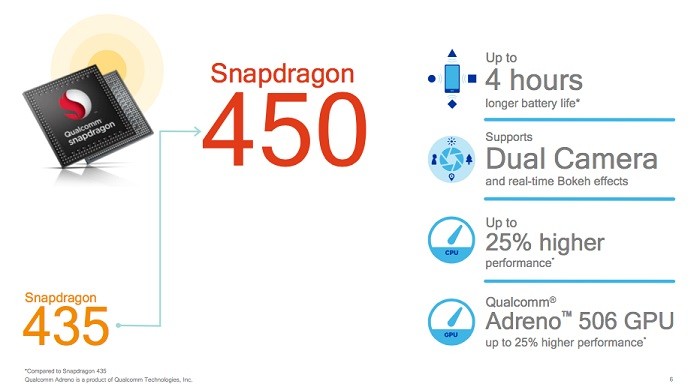 What we liked the most about the 450 is that it can either support 21 MP single camera or 13 MP dual cameras. That's not it, the 450 is the first chipset in its tier that supports real-time Bokeh effects. Apart from that, the 450 also comes with support for hybrid auto-focus, 1080p video recording and playback at up to 60 frames/second while enabling slow motion recording. It also comes with support for 1920 x 1200 pixel display along with Hexagon™ DSP which improves the imaging.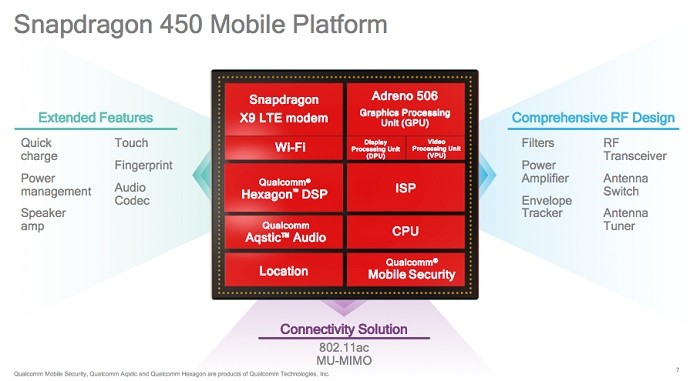 Lastly, the Snapdragon 450 with Snapdragon X9 LTE modem which would allow the users to enjoy faster LTE connectivity. The X9 LTE modem relies on 2×20 MHz carrier aggregation which offer peak speeds of 150 Mbps on uplink and 300 Mbps on downlink. Apart from that, the Snapdragon 450 also supports USB 3.0, which again, is the first in its tier.
"We've made many recent changes to the Snapdragon Mobile Platforms as part of our vision to deliver the most advanced mobile functionality at the best possible value, and the Snapdragon 450 Mobile Platform is another realization of that vision. With the Snapdragon 450, users are going to see a dramatically improved level of performance, connectivity, battery life and imaging performance." said Mr. Kedar Kondap, Vice President, Product Management, Qualcomm Technologies, Inc.
The Snapdragon 450 will be available for commercial sampling to OEMs Q3 2017 and is expected to be available in consumer devices by the end of 2017. So yes, until then, we will keep coming across smartphones in the budget and lower-mid range category that will be powered by Snapdragon 435.