Reliance Jio, who saw an increase of 72.4 million subscribers in its users base in the last four months, has now reportedly asked its manufacturing partners to make its products in India.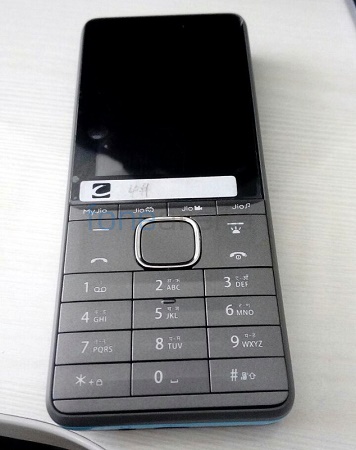 Reliance Jio has asked its ODM (Original Device Manufacturer) partners to manufacture its products in India. This includes LYF branded 4G VoLTE smartphones, smart set-top boxes, routers and other devices. Foxconn too is among the partners who are being asked to manufacture Jio's products in India.
"It is a contract clause for these partners to locally make/assemble their devices over a period of time. They [Reliance] have told everyone to do it. Foxconn has its own set of handsets that they will make for Reliance's Lyf. Local sourcing will bring down costs of these devices." said a person familiar with the matter.
"Foxconn can be the number one partner for Jio, as nobody can match the scale that it has." said another person familiar with the developments.
Two days ago, an image of Jio's 4G VoLTE enabled feature phone (pictured above) had surfaced online. That phone is said to be priced at ₹1299. Well, a 4G VoLTE enabled feature phone with this price tag would certainly help Jio to not only boost its user base, but also bring 4G VoLTE services to more people at an affordable price.