Back in November last year, Reliance Jio announced the Triple Cashback Offer exclusively for Prime Members, and then in December, the telco announced its Surprise Cashback Offer. Last month, Jio announced another offer as a part of which customers were offered "more than 100%" cashback. Well now, Jio has come up with yet another cashback offer which offers "up to 200% cashback" to its Prime Members.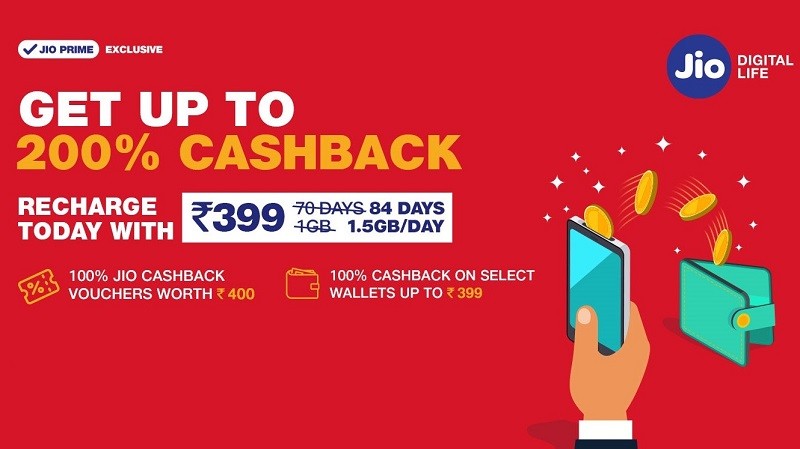 Like previous cashback offers, this latest cashback offer is only available for Jio's prepaid customers who are enrolled in Jio's Prime Membership program. As a part of this offer, Jio prepaid customers doing a recharge of ₹399 or above are offered a total cashback of up to ₹799.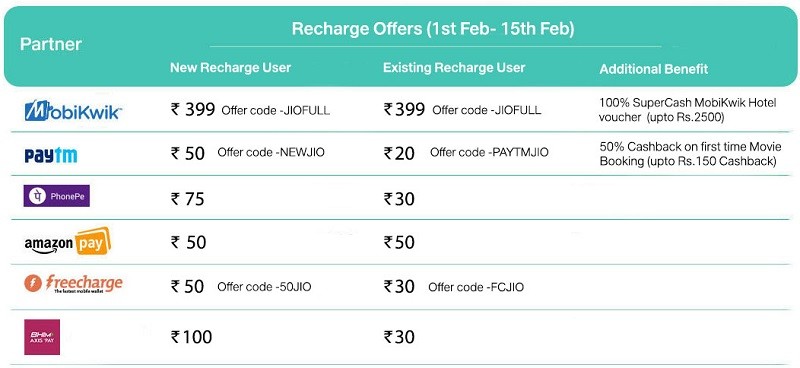 Out of this total cashback of up to ₹799, the cashback of ₹400 comes from Jio  whereas the remaining ₹399 comes from Jio's digital wallet partners. As always, the cashback of ₹400 from Jio comes in the form of eight vouchers worth ₹50, however, a Jio prepaid customer has to do a minimum recharge of ₹399 to get those vouchers.
Speaking about cashback from digital wallets, the amount ranges from as low as ₹30 from PhonePe and goes all the way up to ₹399 from MobiKwik. That said, customers doing a recharge of ₹399 or above using MobiKwik or Paytm get additional benefits such as a hotel voucher of up to ₹2500 from MobiKwik or a cashback of up to ₹150 on Paytm.
Having said that, all the aforementioned cashback benefits can be redeemed immediately by Jio prepaid customers, and, this new offer is valid only till February 15, 2018. However, after that, we might see a new offer from Jio again.