Right since its entry in Indian telecom sector back in 2016, Mukesh Ambani-led Reliance Jio has been a juggernaut that has given tough time to the incumbents of the industry – thanks to the cheap data and lucrative offers. In the last quarter of FY 2017-18, that ended on March 31, 2018, Reliance Jio posted a net profit of ₹510 crores. But, in the first quarter of FY 2018-19, that ended on June 30, 2018, Jio's net profit increased to ₹612 crores.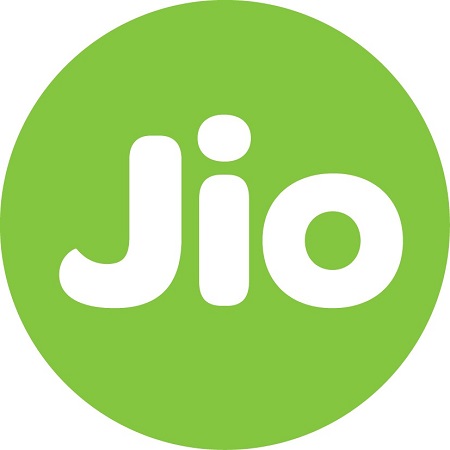 In its latest quarterly report, Reliance Jio has posted a net profit of ₹612 crores, which is a QoQ increase of 19.9%. Furthermore, Jio has also reported operating revenue of ₹8109 crores which is an increase of 13.8% from the quarter that ended on March 31, 2018. Well, apart from revealing details about its increased profit, Jio has also shared some other interesting numbers. Let's take a look at them.
Reliance Jio by numbers in Q1 of FY 2018-19 (April 2018 – June 2018):
Jio customers consumed a whopping 642 crore GB of data
Jio customer on an average consumed 10.6 GB of data per month
Voice calls clocked in at 44,871 crore minutes for the entire quarter
Average voice calls per user per month clocked in at 744 minutes
Video consumption clocked in at 340 crore hours per month, with average video consumption per user per month clocking in at 15.4 hours
Added 28.7 Million more customers to the network as opposed to 26.5 Million in previous quarter, thus taking the total to 215.3 Million customers
Churn rate (percentage of Jio customers leaving Jio for other network) of 0.30% per month which Jio claims is the lowest in the industry
Having said that, while the net profit and customer base has increased from previous quarter, the ARPU (average revenue per user) has dipped further. Jio's ARPU in previous quarter (Q4 FY 2017-18) was ₹137.1 per subscriber per month, which has now reduced to ₹134.5 per subscriber per month.
Commenting on these results,Commenting on the results, Mr. Mukesh D. Ambani, Chairman and Managing Director, Reliance Industries Limited, said, "Jio continues on its path to drive digital revolution in India. We doubled our customer base and most user metrics in the last 12 months. 215 million customers within 22 months of start is a record that no technology company has been able to achieve anywhere in the world. Jio has built an ecosystem for digital services and its affordable and simplified pricing strategy offers every Indian a chance to experience the "power of data". FTTH and Enterprise services with strong fibre backbone across the country would further establish Jio's leadership as a digital services provider."
"The continued strength in financial results of Jio despite competitive intensity reinforces the customer uptake of its services and its strong operating leverage. Jio is committed to offering most value to all of its stakeholders." Ambani further added.
While Reliance Jio has already disrupted the Indian telecom sector, it now has its sight set on the FTTH Broadband industry. Earlier this month, at the 41st Annual General Meeting (AGM) of RIL, Jio announced JioGigaFiber FTTH Broadband solution that will offer speeds of up to 1 Gbps. Registration for this service will commence from August 15, however, connections will be rolled out based on priority basis, meaning the service will be rolled out in those areas first that have the most number of registrations.