Reliance Jio has rolled out its 5G services in two cities – Jammu, and Srinagar in the Union Territory of Jammu & Kashmir. The announcement is made alongside the launch of its True 5G service in 25 more cities across 12 states. The Jio True 5G service is now available across 304 cities all over India, the company said.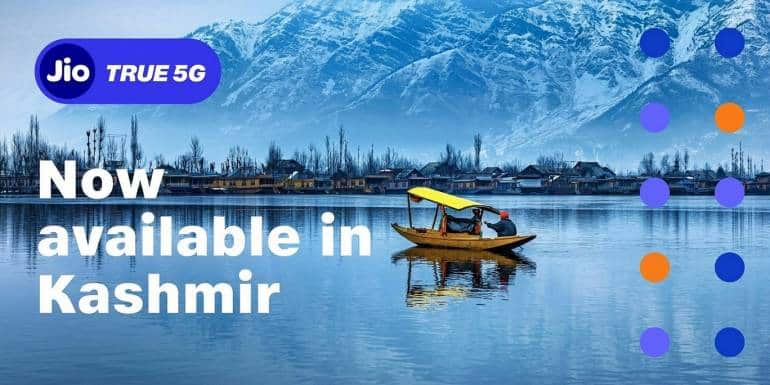 Jio users in these two cities will be invited to the Jio Welcome Offer under which users will get unlimited 5G Data at up to 1 Gbps+ speeds at no additional cost and experience the Jio True 5G.
Commenting on the occasion, Hon'ble Lieutenant Governor Shri Manoj Sinha said, "I am delighted to announce the launch of Jio True 5G services in the Union Territory of Jammu & Kashmir. 5G will bring transformational benefits for the people of Jammu & Kashmir and further the objective of the Government to realize our honourable PM's Digital India vision.
With the launch of Jio's True 5G services, Jammu & Kashmir is not just getting the best telecommunication network but will also get infinite growth opportunities in the areas of tourism, e-governance, agriculture, education, healthcare, IT and the SME business. 5G will also enable citizens and the Government to remain connected on real time basis and will assist & improve the implementation and efficacy of Government schemes in reaching the last mile user.
The digital Jammu & Kashmir mission of the Government has special focus on the startup ecosystem, e-governance, Agriculture, Social Welfare, Youth, Education and Healthcare to name a few. Advent of Jio 5G services in the Union Territory will give a great boost to these initiatives."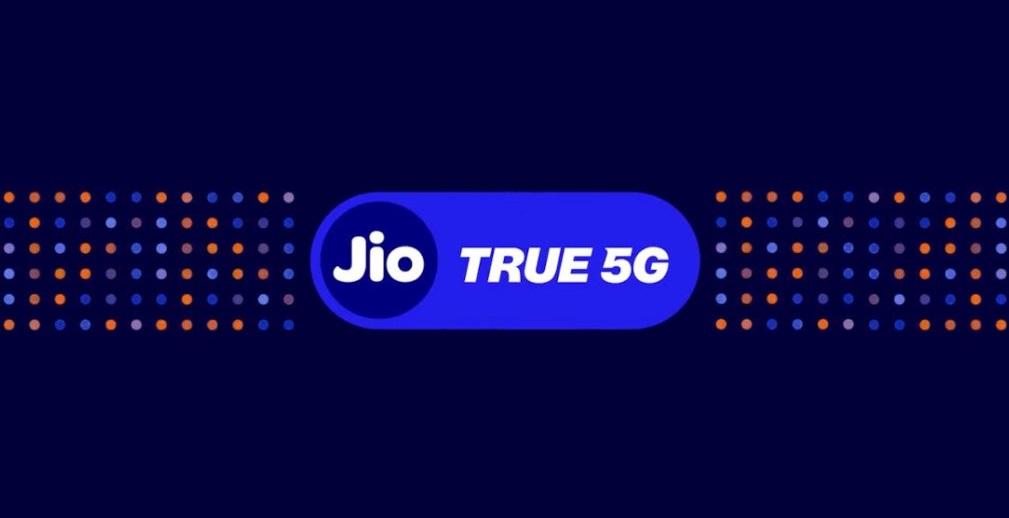 Reliance Jio has also rolled out its True 5G service in these 25 cities across 12 states include – Anakapalli and Machilipatnam in Andhra Pradesh; Arrah, Begusarai, Sharif, Darbhanga, and Purnia in Bihar; Jagdalpur in Chhattisgarh; Vapi in Gujarat; Baddi-Barotiwala-Nalagarh in Himachal Pradesh; Katras in Jharkhand; Kolar in Karnataka; Beed, Chakan, Dhule, Jalna, and Malegaon in Maharashtra; Tirunelveli in Tamil Nadu; Barabanki in Uttar Pradesh; Mussoorie in Uttarakhand; Bardhaman, Berhampore, English Bazar, Habra, and Kharagpur in West Bengal.
Jio 5G is already available in many states including Gujarat, Maharashtra, Andhra Pradesh, Chhattisgarh, Assam, West Bengal, Bihar, Haryana, Punjab, Odisha, Rajasthan, Tamil Nadu, Kerala, Telangana, Uttar Pradesh, Arunachal Pradesh, Nagaland, Mizoram, Meghalaya, Tripura, and many cities including Bengaluru, Chennai, Delhi-NCR region, Delhi, Hyderabad, Mumbai, Kolkata, Pune, and many more.
Last year, Reliance Jio announced the launch of its True 5G service for the first time in India on the occasion of Dussehra alongside the Jio 5G Welcome Offer under which users will get unlimited 5G data with up to 1 Gb/s speed. In December 2022, Jio launched its True 5G services in Gujarat, the first state in India to receive 5G coverage to 100% district headquarters.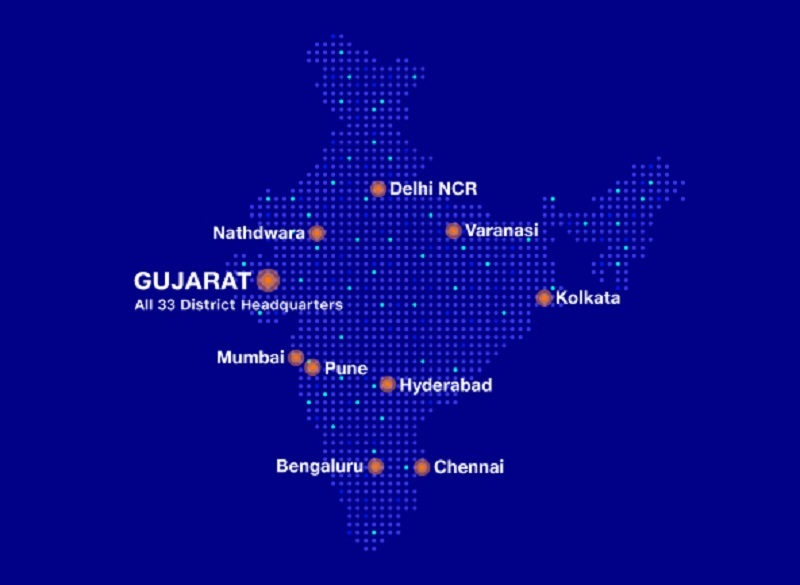 Jio's 5G network will be present across all primary areas and localities including most residential areas, hospitals, schools, colleges, and universities, temples, as well as, Government buildings, high streets, malls & markets, high footfall areas such as tourist spots, and hotels, tech-parks, roads, highways, and Metros.
Check if your smartphone supports Jio 5G