RIM: We are not exiting Consumer Market
Yesterday after RIM announced that it incurred a net loss of $125 million in Q4 2011 everybody though
t that RIM would announce an exit from the consumer market.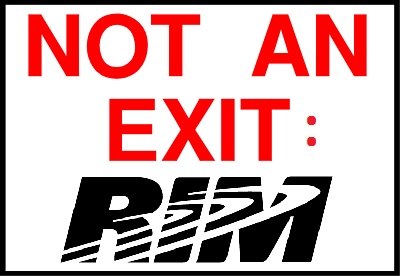 This feeling gained momentum when RIM's new President and CEO Thorsten Heins went on to say, "We believe that BlackBerry cannot succeed if we tried to be everybody's darling and all things to all people. Therefore, we plan to build on our strength." But hey, that's all not true. RIM is not quitting the consumer market so soon. Yeah!

In an interview to Pocket-Lint, RIM's Managing Director of Global Sales and Regional Marketing Patrick Spence clarified that the whole assertions by the Media were inaccurate and the company would not be exiting the consumer space. He said,

"The claim that RIM has said it will withdraw from the consumer market is wholly inaccurate."

RIM is now planning to aggressively promote its BlackBerry 7 devices until BlackBerry 10 arrives, trying to keep the pace going which has definitely slowed down to a great extent. The Canada based company also plans to promote its BlackBerry 7 devices to feature phone users who are looking for an upgrade to smartphones.

With this RIM also plans to improve and work a lot harder to keep its enterprise services going as it is the leaders in that particular field.

Just a couple of days back RIM announced a price cut
by up to 26% on
selected handsets in India, in order to make the purchasing of the devices by Indian consumers a lot easier. But will this strategy save RIM from total fallout? Only BlackBerry 10 will tell.