South Korean tech giant Samsung is all set to unveil its foldable phone – which is reportedly called Galaxy F – at its Developer Conference in San Francisco that kicks-off tomorrow. Samsung hasn't shared much details about its foldable phone, but, display specifications of this phone surfaced online yesterday. And now, just a day ahead of its unveiling, some more details of this foldable phone have surfaced.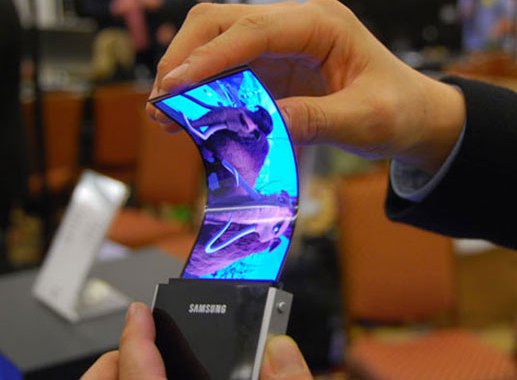 According to the latest information coming in from SamMobile, Samsung's foldable phone that's expected to be called Galaxy F, will carry model number SM-F900x. It will also come with 512 GB of internal storage, and, if Samsung includes a microSD card slot, then users might be able to further expand the storage up to 1 Terabyte by inserting a 512 GB microSD card. However, the Galaxy F won't be the first Samsung smartphone to come with 512 GB of internal storage. That honor goes to the Galaxy Note9 announced back in August.
That said, in addition to 512 GB of internal storage, the Galaxy F will also reportedly come with support for dual SIM, and will come in Silver color. However, we might see more color options like Black and/or Blue.
According to a recent report that came out of South Korea, the Galaxy F will come with two OLED displays – one measuring 4.58-inch diagonally, and the other measuring 7.29-inch diagonally. However, Samsung will be marketing the smaller display as 4.6-inch and the larger display as 7.3-inch.
Samsung mobile division's CEO DJ Koh has already confirmed that this foldable phone will double up as tablet. Apparently, the smaller 4.6-inch display will let users use it as a smartphone, with the larger 7.3-inch display letting you use it as a tablet.
While Samsung hasn't shared any hardware details about its foldable phone yet, it did, however, tease the phone yesterday on its social media channels.
The Samsung Developer Conference kicks-off tomorrow, i.e., November 7, and ends on November 8, hence, we will know more about this foldable phone on either of these dates.