We have had various speculations when it comes to various leaked Samsung patents and well, here's another one. A new patent filing by Samsung might be our first look on the Galaxy Note 4.
We recently reported that Samsung might bring a "new form factor" for the Note 4 and that might well turn out to be true. We recently came across rumors suggesting a 3-sided display in the Galaxy Note 4 and the patent filing is similar to what those rumors suggested.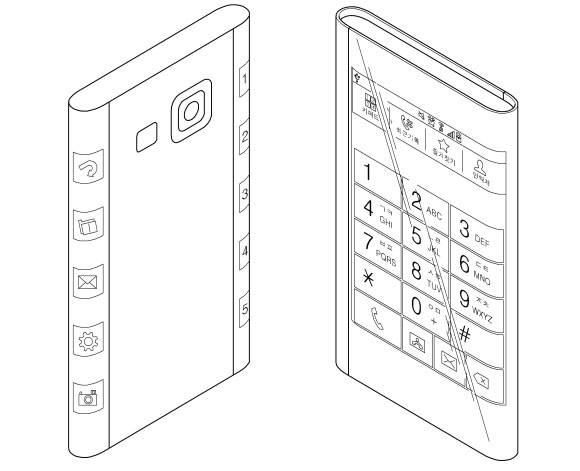 As you might have guessed by now, the patent filing reveals a curved display featuring Samsung device, which might eventually become the Note 4. The picture from the patent filing shows Samsung using a new UI to make use of the curved display tech. The picture shows a display that wraps around the device. We previously came across a Samsung patent that showed us that Samsung might be working on a new user interface focused on the curved displays.
While Samsung released the curved display packing Galaxy Round last year, it did not get a wide release. We hope this year we see more advancements and a much wider release. As for the patent applications' picture being the Galaxy Note 4, well we wouldn't get our hopes up, even though the geek is in us wants it real bad.