The Samsung Galaxy S5, besides other things, might just be the most talked about smartphone this year. It has been surrounded by rumors and leaks for months now but Samsung, in its trailer for the Unpacked event 2014 might have given the final indication of a Galaxy S5 reveal at the Mobile World Congress event which is starting out pretty soon.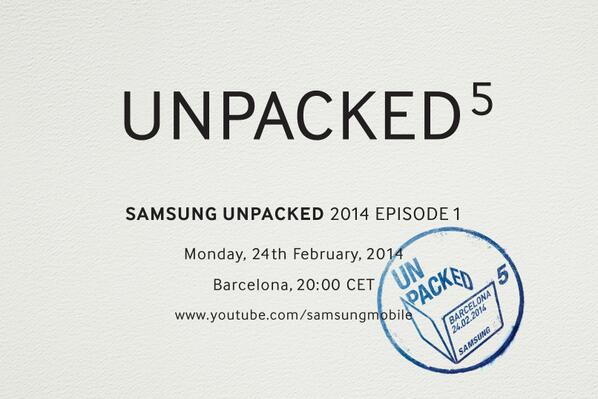 The news about an expected S5 launch got hotter ever since the Samsung Unpacked event was announced. But this is the first indication from Samsung of the impending launch. There is no confirmation in totality, but the teaser for the Samsung Unpacked event shows clearly a number of images with the number 5 in superscript just like the event invite which might be the clearest indication of the impending launch.
The Samsung Galaxy S5 has a lot of rumored specs including a full HD screen, fingerprint scanner, and an invisible camera button. We might see what it is made of pretty soon.