If we ask you about your favorite and most used instant messaging app, chances are majority of you will answer saying 'WhatsApp'. After all, WhatsApp is used by more than 1 Billion people daily in over 180 countries. While WhatsApp doesn't come along with any fancy features that you might see in other instant messaging apps, it is the app's simplicity, reliability and speed that makes it everyone's favorite.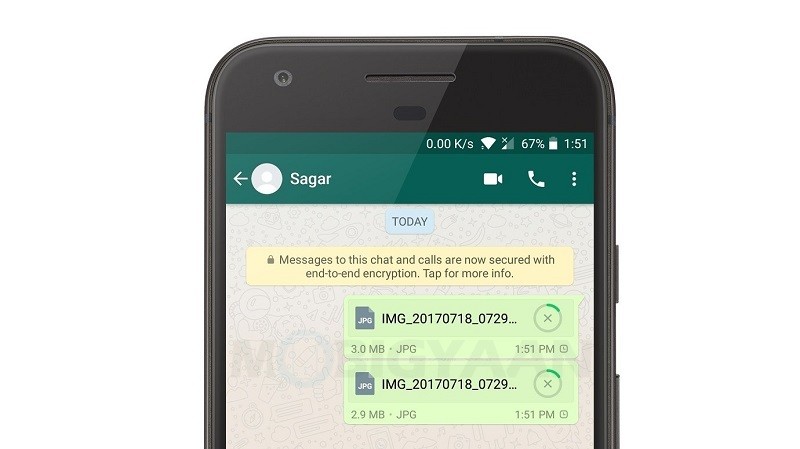 With WhatsApp, people can not only send text messages, but, they can also send audio messages, contacts, location, documents, videos, and photos. Speaking about photos, as of 26 July 2017, WhatsApp users shared a whopping 4.5 Billion photos per day. While that's something noteworthy, what's also worth noting is that the photos you send over WhatsApp are compressed which result in loss of quality.
Well of course, WhatsApp does this to reduce data usage and make photo sharing faster. While speed is appreciated, we are pretty sure there are some who would like to send high quality photos on WhatsApp without any compression. Sure, on a smartphone screen, one wouldn't notice loss in quality of photos, but, if you are viewing those same photos on your computer, then chances are you will notice the loss in detail. With this guide, we show you how to send high quality photos on WhatsApp. Read on.
How to send high quality photos on WhatsApp
Step 1: Open WhatsApp, then the chat, then tap on paperclip icon, and then tap on 'Document'.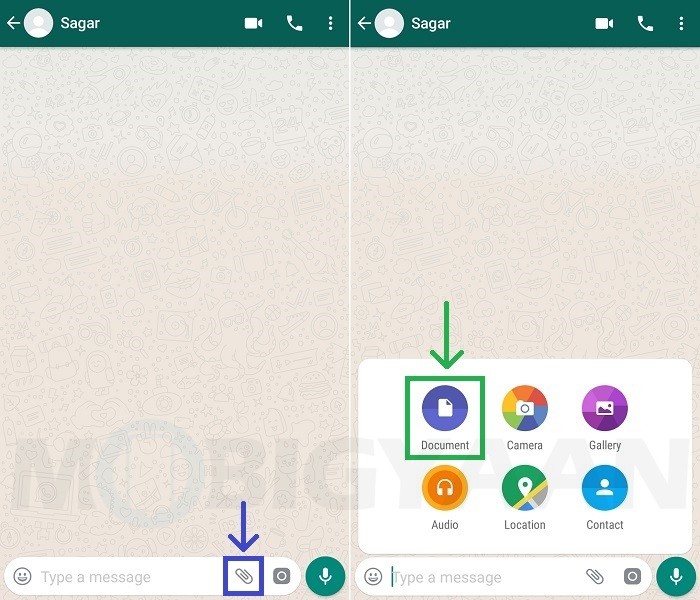 Step 2: Tapping on the 'Document' option will present you with all the document files stored on your smartphone. Well, to send high quality photos on WhatsApp, tap on 'Browse other docs' and then navigate to the location where the photo you want to send is stored.
You can either navigate to that location by tapping on the 'Images' option that shows up when you swipe right in the file manager, or, by tapping on your phone's name. In our case, we tapped on OnePlus 5.
Step 3: Once you have opened the folder where the photo you want to send is stored, tap on that photo, then 'Open', and then tap on 'Send'. However, do note that you can also send multiple high quality photos on WhatsApp. This can be done by simply long-pressing on one photo and then selecting the other.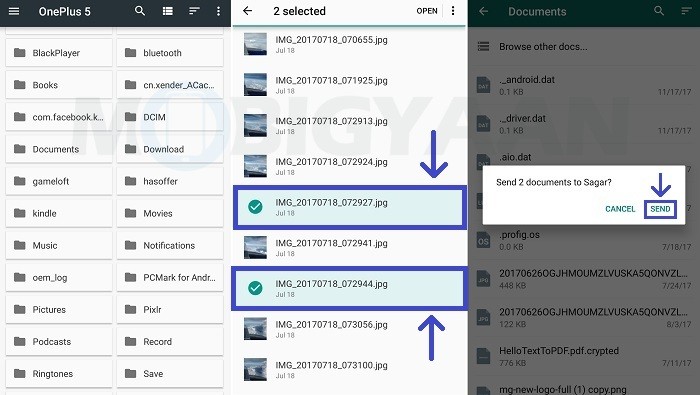 Once you tap on Send, the photos will be sent as documents on WhatsApp. As the photos are sent in high quality, their size isn't reduced, hence, it might take a little more time to send those photos on WhatsApp than you would expect.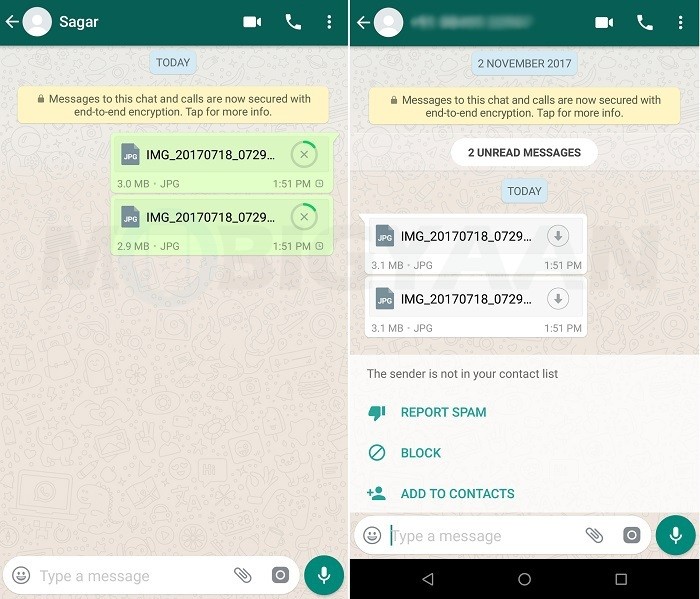 Moreover, another point worth noting here is that the preview of these high quality photos won't be available on sender or receiver's end. Something that's available when the photos are sent after being compressed.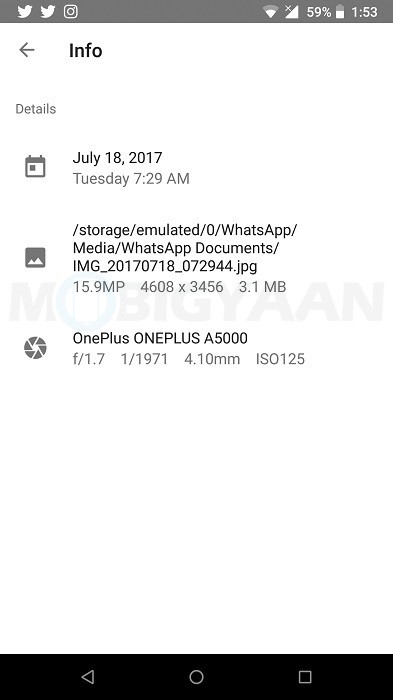 Furthermore, when the recipient downloads these high quality photos on his smartphone, they will be saved in the WhatsApp Documents folder instead of WhatsApp Images folder. You can also verify that the photos were sent in high quality by checking out the file information. The resolution of the photo and its size will have remained the same.
Also Read: How to schedule WhatsApp messages on Android smartphone [Guide]
Well, we hope you were able to send high quality photos on WhatsApp with the help of this guide. For more, you can take a look at our 'How-To Guides' section.