Ever since the Samsung Galaxy Gear was unveiled we have been hearing murmurs around the industry suggesting that we'll see a successor to the Galaxy Gear quite soon than normal. The Galaxy Gear 2 has been in rumors all around and now we know that its coming pretty soon as Samsung Mobile VP Lee Young Hee has himself confirmed that the the new improved Galaxy Gear successor will be launched alongside another much rumored device, the Samsung flagship, Galaxy S5.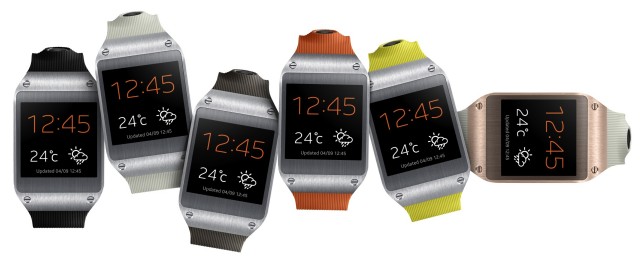 Lee said in an interview, "When we release our S5 device, you can also expect a Gear successor with more advanced functions, and the bulky design will also be improved."
Along with the Galaxy Gear 2, he also shed some light on the rumored health tracking band dubbed Galaxy Band although indirectly, "Health-care related functions will be the most inherently tied functions to future wearables," Lee said. "We see a very big potential from there."
So now we know that the Galaxy Gear 2 will be slimmer and will feature some more advanced functions. Wearables are the new 'thing' in the industry right now with Apple reportedly working on the iWatch although they seem to be facing some issues and in fact most of the manufacturers along with companies like Pebble have either already brought a wearable device or are working on one.
With reports suggesting that Samsung might be planning to announce the Galaxy S5 at MWC next month rather than at a separate unpacked event, we should see the Galaxy Gear 2 accompany the company's latest flagship.