Back in late February this year, during Mobile World Congress, Japanese tech giant Sony launched its Xperia XZ2 flagship smartphone. And later in April, the company launched the Xperia XZ2 Premium that comes with some improvements over the Xperia XZ2 like more RAM, more cameras, bigger display with higher resolution, and of course, bigger battery. Well now, Sony seems to be all set to launch the Xperia XZ3, specifications of which have been revealed through a benchmarking site.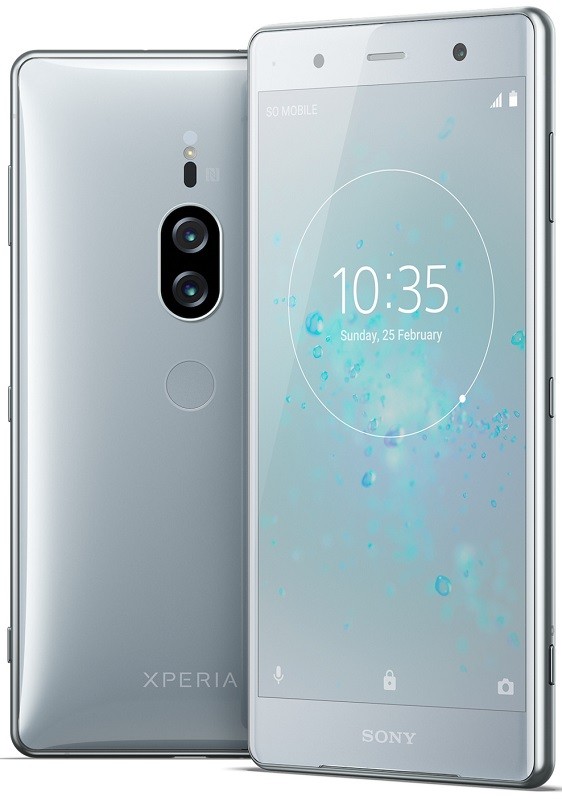 A Sony smartphone said to be the Xperia XZ3 has been spotted on benchmarking site GFXBench. It carries model number SM H8415 and is powered by a Qualcomm SoC having eight cores with a clock speed of 2.7 GHz. While the GFXBench listing doesn't reveal the name of this SoC, the GPU section says that it has Adreno 630 in tow which means this is none other than Qualcomm's Snapdragon 845 flagship chip.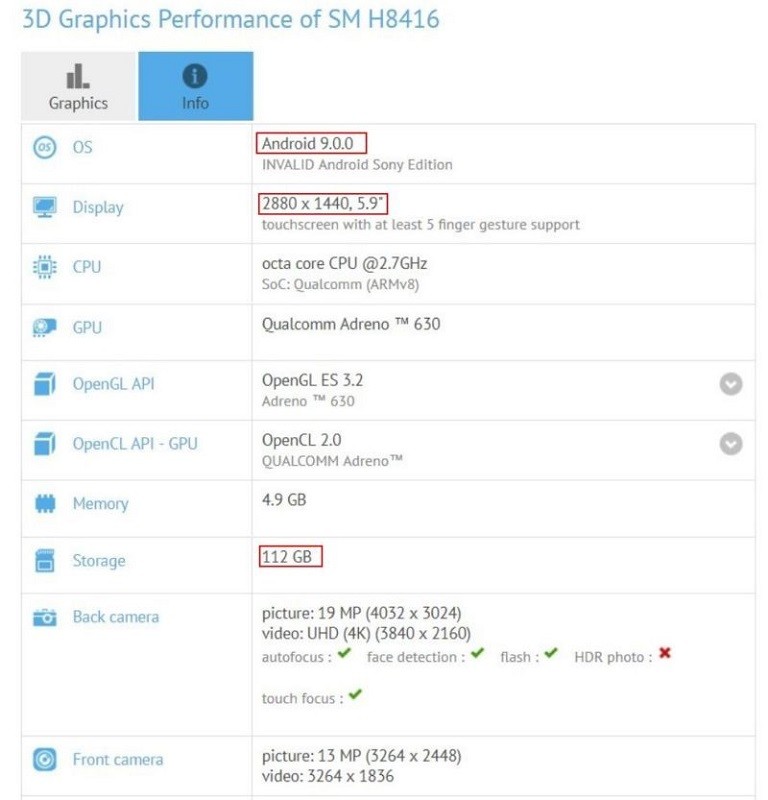 The Snapdragon 845 is further mated to 6 GB RAM, and, the smartphone is running Android 9, which is Android P. Well, Android P is slated to release sometime in August, hence, we can expect the Xperia XZ3 to launch at IFA 2018 in Berlin, Germany which kicks off from August 31. Besides, the Xperia XZ3 could also turn out to be the first smartphone that runs Android P out-of-the-box.
That said, other specifications revealed by GFXBench include a 5.9-inch display with QHD+ resolution, 128 GB of storage, a 19 MP rear camera, and, a 13 MP front camera. Well, it's worth noting that previously leaked information suggested that the Xperia XZ3 would feature dual cameras at the back – 19 MP + 12 MP – which contradicts the information we are getting through GFXBench. Now benchmarking apps have displayed wrong information in the past and often couldn't capture all the details of a smartphone, hence, we believe that the Xperia XZ3 will also feature dual rear cameras like the XZ2 Premium.
As is the case with GFXBench always, there's no information about the phone's battery, but, if the XZ2 Premium is anything to go by, then we could expect the XZ3 to ship with a battery having capacity of somewhere between 3800 and 3900 mAh.
We should hear more about this smartphone in the coming weeks.