Back in late February this year, during the Mobile World Congress (MWC) 2018, Chinese smartphone brand Vivo announced the Vivo APEX – a concept smartphone that we have been eagerly waiting for to hit the markets. Then in early March, the company showed-off the smartphone in China, but, it's yet to go on sale as Vivo said it would enter mass-production in mid-2018. Well, we are inching closer to mid-2018, that is the month of June, and, Vivo seems all set to launch the APEX on June 12.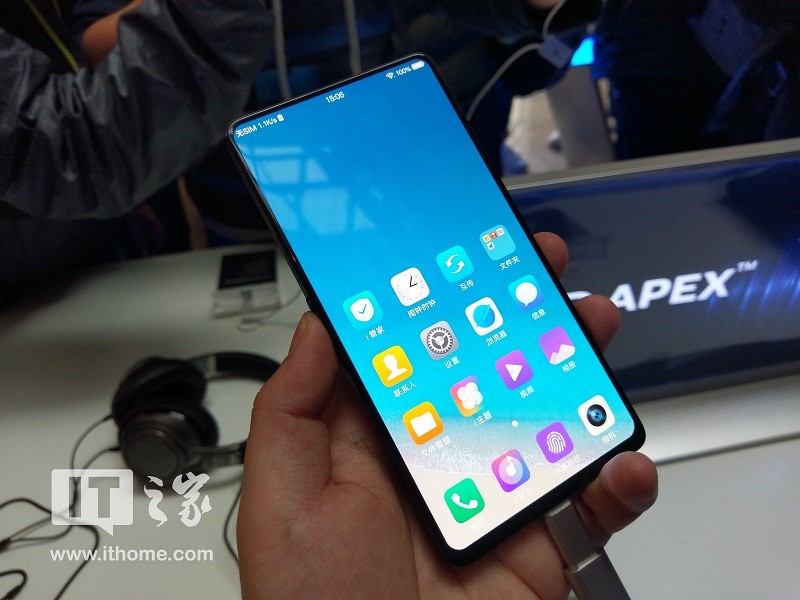 Vivo is hosting an event in Shanghai, China on June 12 where it will be launching the Vivo APEX smartphone. While Vivo hasn't explicitly mentioned that it's launching the APEX on June 12, the smartphone that's shown in the promo material (shown below) looks very much similar to the Vivo APEX.

For those unaware, the Vivo APEX comes with some cool tech like half-screen in-display fingerprint scanning and elevating front camera. The smartphone has a 5.99-inch OLED display along with 1.8 mm bezels on left, right and top, with the bottom bezel being 4.3 mm thick. However, Vivo back in February had said that it intends to shrink the bottom bezel to 1.8 mm as well to achieve screen-to-body ratio of more than 98%.
The Vivo APEX also comes with SoundCasting Technology that doubles up the phone's screen as a earpiece and a loudspeaker. Vivo has confirmed that the APEX will be powered by Snapdragon 845 SoC, however, the company didn't divulge any other information pertaining to the innards.
We should know more about the Vivo APEX on June 12.