Back in June last year, at MWC Shanghai 2017, chip maker Qualcomm introduced on-screen fingerprint scanner, and later, Chinese smartphone brand Vivo also showed off a prototype smartphone with on-screen fingerprint scanning technology. Well, fast forward to today, Vivo has showcased the world's first smartphone with in-display fingerprint scanning at the ongoing CES 2018 tech show in Las Vegas, Nevada.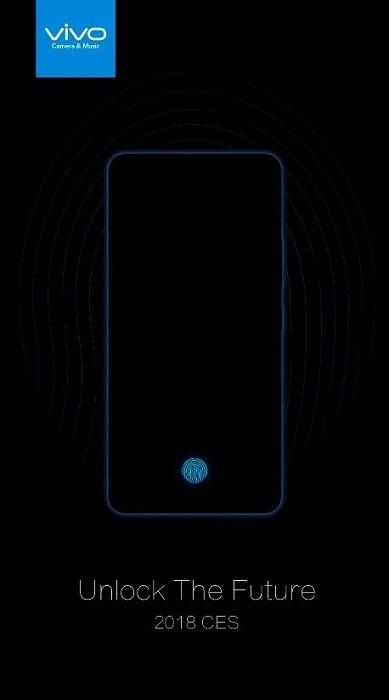 Vivo has showcased the world's first smartphone with in-display fingerprint scanning technology, and this time, it isn't just a prototype, rather, Vivo says that this smartphone with in-display fingerprint scanning is ready for mass production.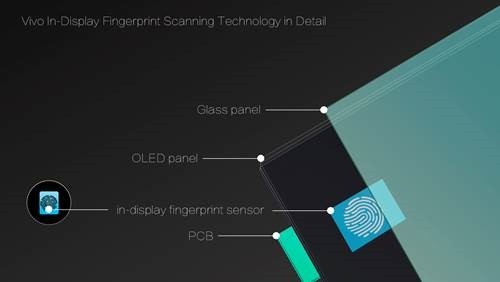 "With our efforts in extensive consumer research and long-term R&D investment, Vivo is well positioned to pioneer the development of fingerprint scanning technology. We first presented a prototype of our fingerprint scanning solution at MWC Shanghai 2017 based on an ultrasonic sensor, and have remained committed to realizing our vision for future smartphones" said Alex Feng, Senior Vice President of Vivo.
"Today's showcase of a ready-to-produce in-display fingerprint scanning smartphone featuring an optical fingerprint sensor is a big leap forward in bringing consumers this long-awaited, futuristic mobile experience. We are very excited to make it available to consumers soon." Feng further added.
Vivo hasn't announced the exact timeline for availability of this smartphone in the market, but, the company has said that details pertaining to the availability of this smartphone will be announced in early 2018.
That said, in a day and age where smartphones are coming with taller screens having 18:9 aspect ratio and small bezels, manufacturers are re-locating the fingerprint scanners to the back of their smartphones. While rear-mounted fingerprint scanners are all well and good, there are people who just like it on the front of the smartphone.
With in-display fingerprint scanning technology, smartphone manufacturers would no longer have to place the fingerprint scanner at the back of the phone or just ditch it entirely (yes, Apple, we are talking about you). With this tech, all the users would be required to do is place their thumb on the display and the smartphone would  be unlocked.
We are pretty excited about this new tech and would certainly love to see more and more smartphones with in-display fingerprint scanning technology making it to the market this year. What about you?