Two days ago, we told you that Chinese smartphone brand Vivo is said to be launching a new smartphone in India on March 27 that's called Vivo V9. Besides, we also told you that this smartphone would come with iPhone X-like notch. Well, just days later, live images of this Vivo V9 have surfaced online that give us a better look at the phone's design that's reminiscent of the iPhone X.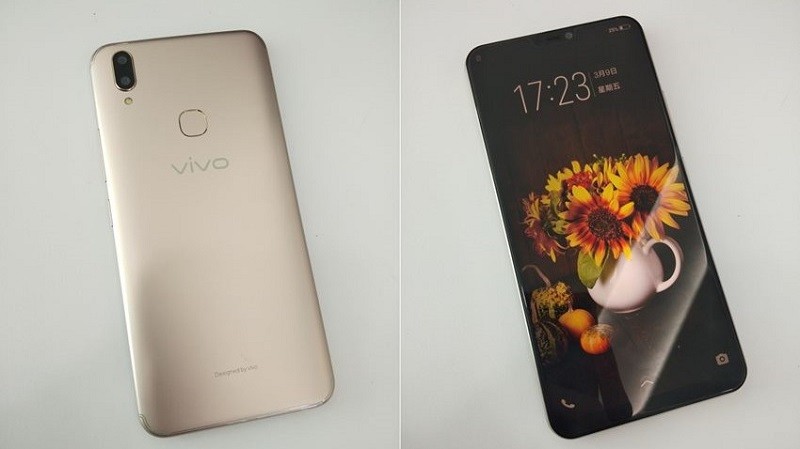 The Vivo V9 has an iPhone X-like notch up top. It's not clearly visible in the image shown above, but you can check it out in the image that we have attached below. That said, unlike the notch on iPhone X which is home to an array of sensors required for Face ID to work, the one on the Vivo V9 seemingly only houses the selfie camera and earpiece (and probably ambient and proximity sensor). And, it's also smaller than the notch on iPhone X.
Having said that, the phone also has smaller bezels, and, it looks like the phone has a metal build as well. You can also see the dual camera setup at the back of the phone that's located at top-left corner in vertical orientation. Besides, there's also a fingerprint scanner at the center above the Vivo moniker.
The leaked image also confirms the presence of 3.5 mm headphone jack below the phone, but, even in 2018, it is rocking a micro USB port instead of going with USB Type-C.
2018 is going to be a year of 'notches'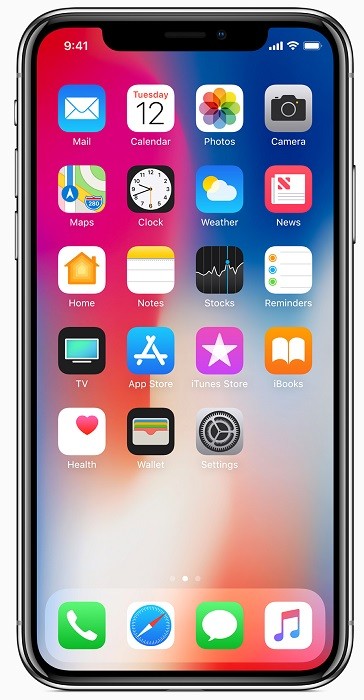 Apple launched the iPhone X last year with a notch, and since then, more and more manufacturers are going after the notch. We already saw ASUS launch the ZenFone 5Z with a notch at Mobile World Congress (MWC) 2018. Heck, it even comes with Zenimoji, which looks and sounds familiar to Apple's Animoji.
Leaked images of OnePlus 6 have also revealed a notch above the display. Well, like or hate it, but you should brace yourself to see a lot of Android smartphones hitting the shelves with a notch this year.
Anyways though, coming back to the Vivo V9, it's said to be priced at around ₹25,000, and, like we already said, is expected to launch in India on March 27. We should know more about the specifications of the V9 in the coming days.