Chinese smartphone brand Vivo recently launched the Vivo X20 Plus UD smartphone which is the world's first commercially available smartphone that comes with in-display fingerprint sensor. Now, it seems like Vivo has its sight set on another record, and, that would be launching the world's first smartphone with a whopping 10 GB of RAM. Well, that's what the leaked information coming out of China hints at.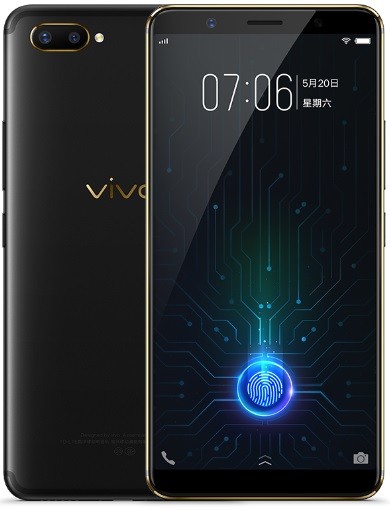 Some presentation photos of the Vivo Xplay7 have surfaced online on China's social network Weibo which reveal the smartphone's design as well as specifications. The Vivo Xplay7 flaunts a bezel-less design with 92.9% of screen-to-body ratio, and, the Xplay7 doesn't seem to have any bezels at the bottom, à la the iPhone X.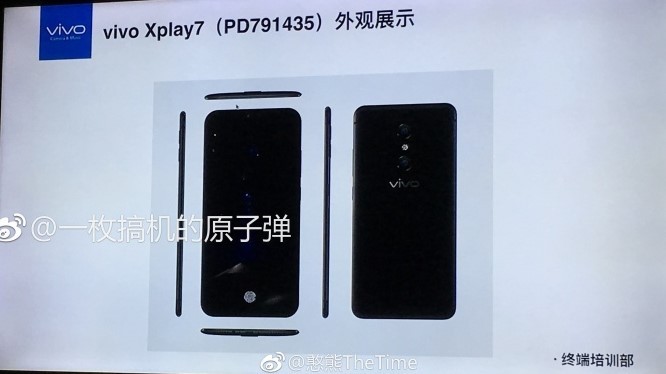 Moreover, the photo also reveals in-display fingerprint scanner on the Xplay7 that's similar to the X20 Plus UD, and, a dual camera setup at the back in vertical orientation, with the flash module sitting right in between the two cameras. That said, the leaked photo of presentation also reveals that the Xplay7 would be powered by Snapdragon 845 SoC which is the latest and greatest chip from Qualcomm.
However, the biggest takeaway here is the fact that the Vivo Xplay7 features 10 GB RAM. Well, currently, the highest amount of RAM that's available on any smartphone is 8 GB. Smartphones like OnePlus 5/5T and ASUS ZenFone AR come with 8 GB of RAM. If the Vivo Xplay7 indeed has 10 GB of RAM, then it will be the first commercially available smartphone to feature 10 GB of RAM.
That said, the leaked photos also hint at the Xplay7 coming in two internal storage options – 256 GB and 512 GB. Well, we wonder if anyone will ever need 512 GB of internal storage on a smartphone.
At this point, there's no word from Vivo on the Xplay7, and hence, any and all the information surfacing online should be taken with a proverbial grain of salt.