Vodafone has been busy lately expanding its 4G network in India. Last week, it launched its 4G services in Trichy, Tamil Nadu. Now today, Vodafone has launched its 4G services in Kohima which is the capital of North-Eastern state Nagaland.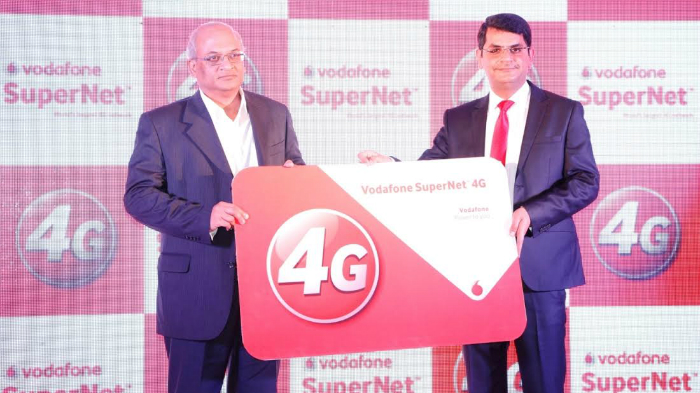 With the launch of its 4G services in Kohima, Vodafone is offering 22 GB of data for ₹999 as a part of special offer. Also, if you are currently having a 3G SIM card, you can easily upgrade to a 4G SIM at a Vodafone touch point for free. Upon upgrading to a 4G SIM card, users will get 2 GB of 4G data. Besides this, users can also make use of Vodafone SuperHour to get advantage of unlimited 3G/4G data for an hour at ₹16. Prepaid customers can also get up to 4 times the 4G data upon purchasing a data pack consisting of 1 GB or more of mobile data.
"As a steadfast partner to Digital India, we are delighted to launch Vodafone SuperNetTM 4G in Kohima, the capital city of Nagaland. The state is a key market for Vodafone India, and as one of the leading telecom service providers our 5.5 million customers in Assam & North East Circle have a lot to look forward to." said Mr. Alok Verma, Business Head–Assam & North East Circle, Vodafone India.
"We will soon expand our Vodafone SuperNetTM 4G services across Nagaland as well as other parts of Assam & North East in a phased manner." Mr. Verma further added.
Before launching the 4G services in Kohima, Vodafone launched its 4G services in circles like Kerala, Karnataka, Kolkata, Delhi-NCR, Mumbai, Haryana, UP East, Gujarat, West Bengal, Rajasthan, Maharashtra, Odisha, Tamil Nadu, UP (W), Assam & North East and Punjab. Vodafone is also planning to roll out its 4G services in Goa and Chennai as well.