Facebook-owned WhatsApp has received a lot of flak in India lately for its abuse of spreading fake news and false information in the country that has given rise to incidents of mob lynching which has led to the deaths of over two dozen innocent people. The company has been taking steps to fight the spread of fake news and false information by rolling out new features, and now, WhatsApp is said to bring its fake news verification model to India for upcoming elections.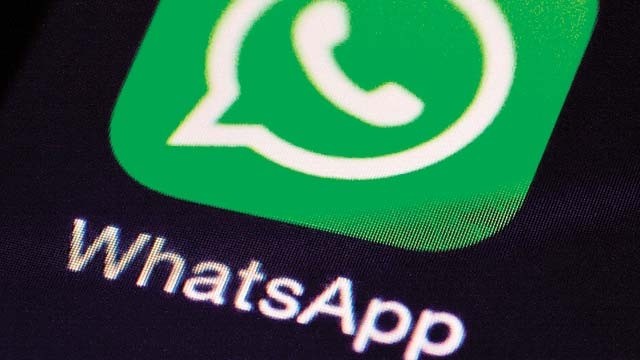 According to a report by The Economic Times, WhatsApp's senior executives from its US headquarters as well as India operations have met the officials of Election Commission of India and have agreed to maintain a high level of vigilance through the period of model code of conduct. The company will also be on vigil prior to 48 hours before the polling begins.
The WhatsApp team that held meetings with Election Commission comprised of researches as well as executives dealing with public policy, customer operations and business development. WhatsApp will also be bringing its fake news verification model to India – called Verificado – that was recently used in Mexican general elections.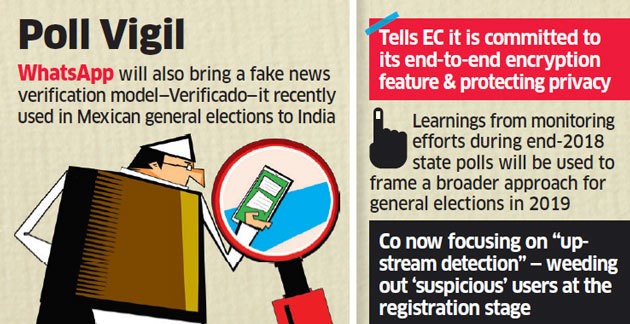 In addition to bringing its fake news verification model to India, WhatsApp is also reportedly focusing on "upstream detection" that weeds out suspicious users at the time of registration. This should actually help a lot because if a user intending to misuse the platform for spreading fake news is barred from using the service itself, the amount of fake news circulated will come down.
That said, ET also reports that WhatsApp will deploy machine learning for detection of sequential numbers that are used to create groups. These numbers typically come from buying SIM cards in bulk from a telecom operator. Furthermore, this Facebook-owned company will also be using tools to "distinguish good and bad users".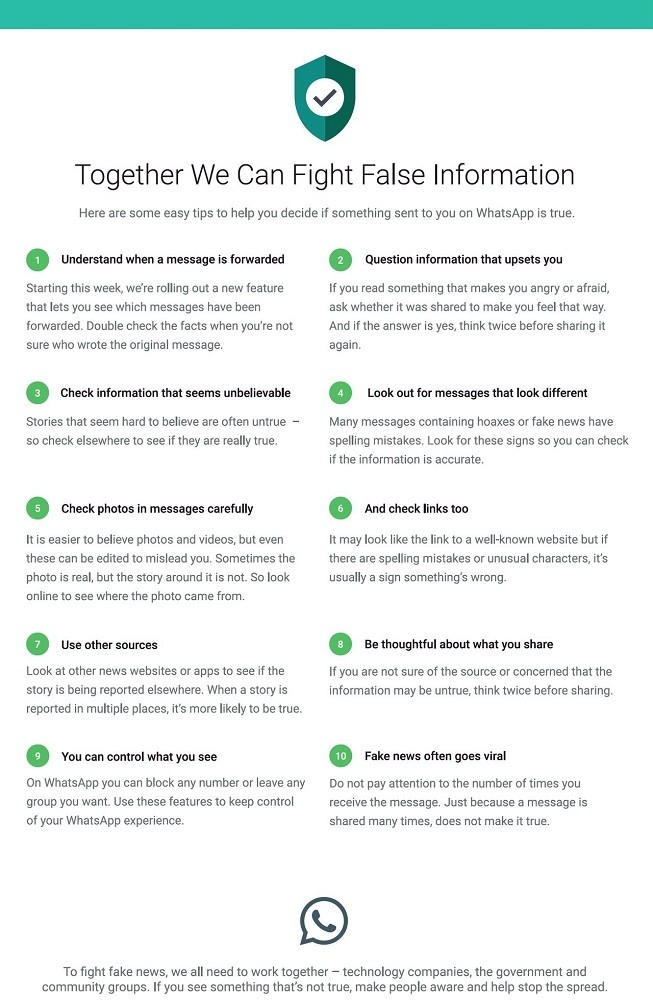 The issue of fake news circulated through WhatsApp is so bad that it's leading to deaths of innocent people. To tackle this issue, WhatsApp has started labeling forwarded messages as "Forwarded". Moreover, the company has announced that it will soon limit message forwards to a maximum of 5 chats at once in India, in addition to removing the quick forward button that appears next to multimedia messages. WhatsApp has also started testing the 'Suspicious Link Detection' feature that will identify the users whether a link is trustworthy or suspicious.
WhatsApp had recently published full-page advertisements in leading Indian newspapers to educate the users on spotting fake news and false information on its platform.
It now remains to be seen what other features WhatsApp will roll-out to curb this menace of fake news and false information which is becoming a growing problem in India.