Two days ago, we told you about WhatsApp planning to implement message recall and editing functionality on Android. Now, it seems this Facebook owned messaging app will soon let you track the location of your friends in real-time.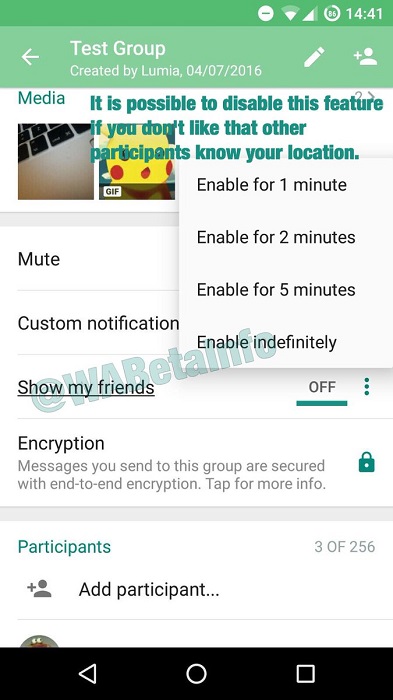 This feature is spotted on WhatsApp's Beta version 2.16.399 for Android and version 2.17.3.28 for iOS. With live location sharing, you will be able to see the real-time location of the group members. This feature would be handy if you have planned out a meeting or a hangout with your group members and want to see where all your friends have reached and how far they are from reaching the location.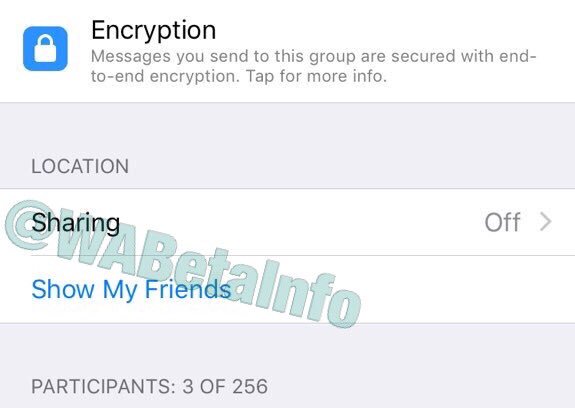 The live location tracking can be enabled either for 1 minute, 2 minutes, 5 minutes, or, can be kept on. Of course, if you don't want your group members to know where you are, this functionality can always be disabled.
For now, this feature is disabled by default which means it will be visible to all when WhatsApp flips the switch from their servers. That said, it also isn't necessary that it will make its way to the official version. Let's wait and watch. By the way, would you like to use this feature?