WhatsApp has been testing different, useful features with its Beta app lately. Features like message editing, message recalling and live location tracking were recently spotted in the Beta versions of the app. Now, one more feature is spotted. This time, it's something which would prompt you to juice up your device.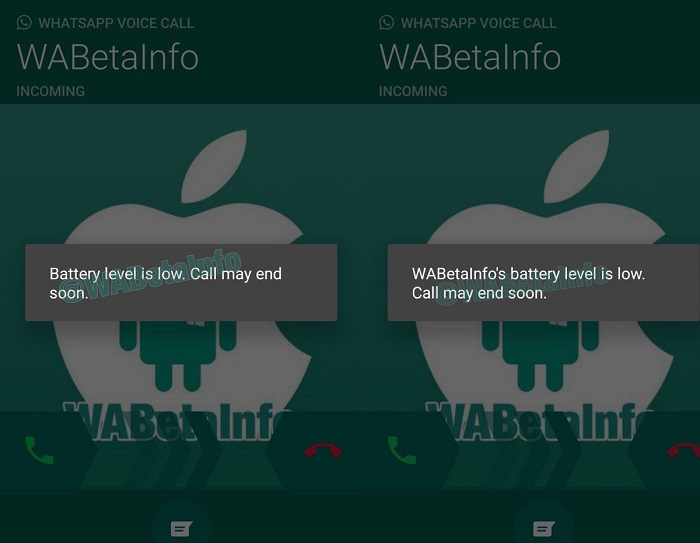 WhatsApp might soon start giving you a low battery level notification during calls. This feature has been spotted on beta versions of WhatsApp on Android as well as iOS. Unlike the message recalling, message editing and live location tracking features, this one doesn't seem to be disabled by default.

We are not sure if and when WhatsApp will roll-out this feature on the official version, but, if it does, this is going to be very handy, especially to those who like to keep talking via WhatsApp calls.