Back in late April, WhatsApp rolled out a feature for beta users on Android. This feature is called 'Request Account Info' and allows users to download a report of their WhatsApp account information such as settings, profile photo and group names. Well, the 'Request Account Info' feature was soon rolled out for Android users on stable channel, and now, it has been rolled out for iPhone users as well.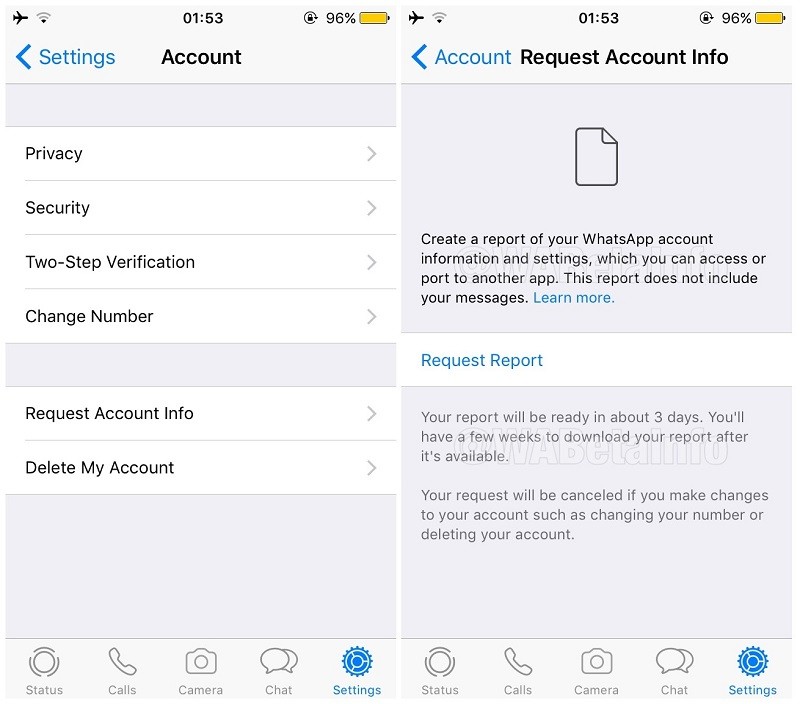 With update version 2.18.160, WhatsApp has rolled out the 'Request Account Info' feature for all the iPhone users. It can be found tucked under the Settings > Account menu. To download a report of your WhatsApp account, just tap on the 'Request Report' option under the 'Request Account Info'. Once done, it can take up to three days for WhatsApp to generate report, and, once it's ready and available for download, you will get a notification on your iPhone saying "Your account info is ready to download".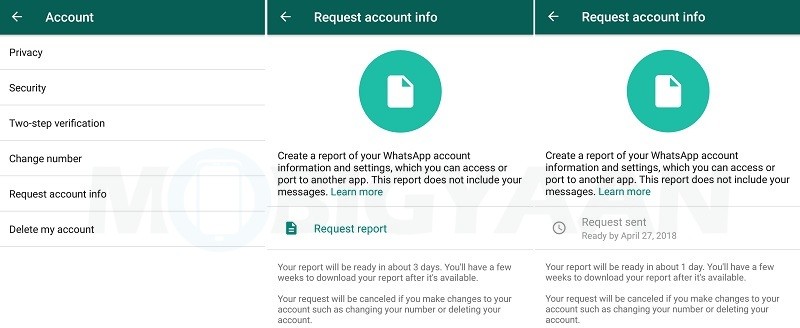 Well, once your account report is ready for download, you will a "few weeks" to download that report. If you don't download it within that time, you will have to re-send the request.
This WhatsApp report contains information like a user's phone number, WhatsApp contacts, profile photos, group names, and more. However, it doesn't include WhatsApp messages.
WhatsApp has rolled out this feature just a couple of days before Europe's GDPR laws come into effect. These GDPR laws, that come into on May 25, require online services to allow their users to download a copy of their data. Instagram, which is also owned by Facebook, rolled out a similar tool back in April that allows its users to take a backup of their Instagram data.
Well, with these tools, Facebook-owned WhatsApp and Instagram are not only complying with the GDPR laws, but they also make it easier for users to port out to other apps with their data if they wish to. You can click here to know more about WhatsApp's 'Request Account Info' feature.