WhatsApp keeps testing new features through its beta program before it's rolled out to all the users around the world. Last month, we learnt that the company is testing a feature that would allow users to switch between video and voice calls easily. Now, WhatsApp is testing a new feature called 'Restricted Groups' which would give WhatsApp group admins more control over their group.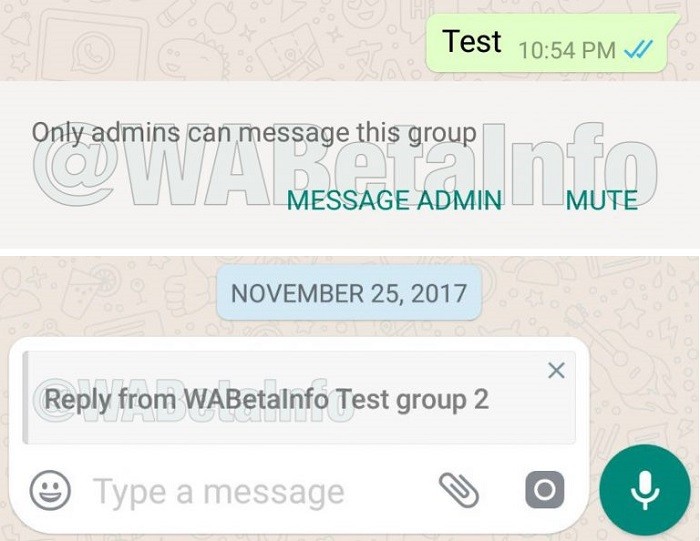 As the name suggests, with Restricted Groups, WhatsApp will allow the group admins to control whether the group admins can send messages to the group or not – whether it's a text message, a photo, video, document or location.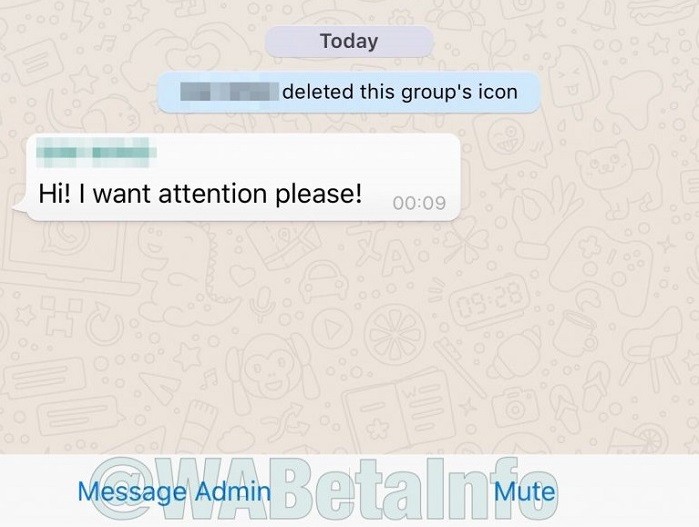 With the Restricted Groups feature, WhatsApp group admins can decide whether all the members in the group can send messages, or only the admin can. If the group admin has restricted the members from sending messages, the members will see a message saying "Only group admins can message this group".
Moreover, they will also be presented with two options – Message Admin and Mute. If the members want to send a message to the group, they will have to message the admin using the 'Message Admin' option.
Needless to say, even if the group members are restricted from sending messages to the group, they will still be able to read all the messages that are sent to the group by the admins.
This Restricted Groups feature has been spotted in beta version 2.17.430 of WhatsApp for Android. It has also been spotted in WhatsApp for iOS, however, this feature is currently disabled by WhatsApp, hence, you will only be to able to use it when WhatsApp flips a switch from their servers for you, or, when it rolls out this feature to all.
Most importantly, it's also worth noting that this feature lets the group admins restrict members from posting to group once every 72 hours only. We are unsure as to why WhatsApp has decided to let admins change the setting every 72 hours only, as this feature would only be more useful if the admins can impose restrictions as and when they want.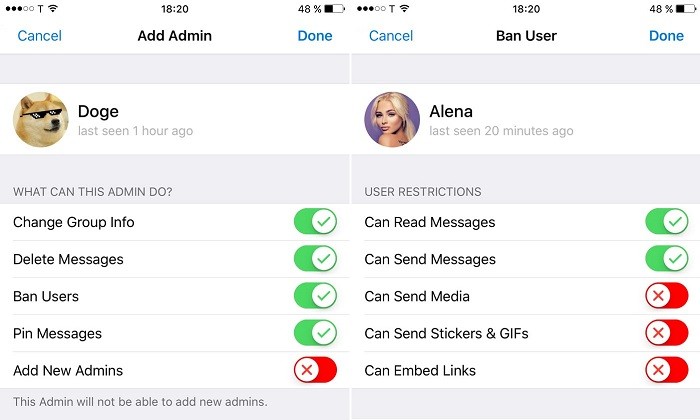 Having said that, whenever WhatsApp rolls out this Restricted Groups feature to all, we hope they will also include some more admin controls to the app just like Telegram did with its 4.1 update (see image above). We would actually love to see Telegram-like admin controls making their way to WhatsApp.
So, WhatsApp group admins, what do you think of this Restricted Groups feature? Do you think it's going to be useful? Well, I personally will use it when members of the group I admin start sending admin jokes **wink wink**.