WhatsApp working on a web client, suggests leaked screenshots
The popular instant messenger service, WhatsApp is available on all the major platforms we know of but there's no web client as of now. We had previously come across rumors suggesting that WhatsApp might be working on a web client and the good news is it's indeed coming, if the new leak is to be believed. The new leaked screenshots suggest WhatspApp is working on a web client.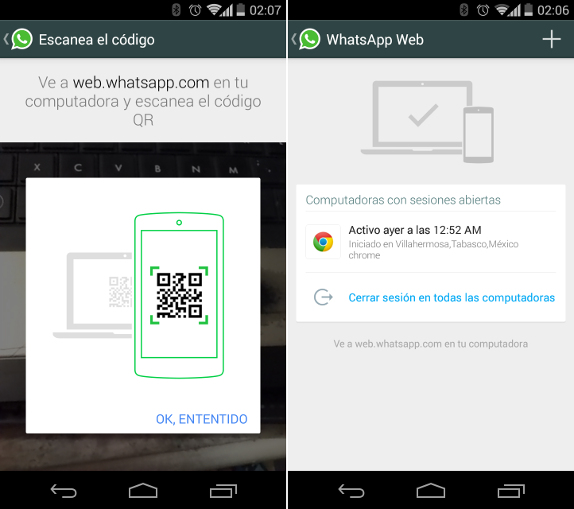 The screenshots have leaked in the unofficial WhatsApp community, thanks to a Mexican user. The screenshots are in Spanish and they show the instructions on how to use the web client. From what we can understand, the web client will offer remote access. The screenshots suggest that users will need to go to web.whatsapp.com or scan a QR code from the app to start using the WhatsApp web client.
In the current iteration for internal testers, users need to log in with a Google account even though WhatsApp is now owned by Facebook. We can expect that to change once the final version is out. Once logged in, you'll be able to see your chats on the browser and you can also see your web session on your app.
We had expected the web client to come with the WhatsApp version 2.11.471 but the app has been updated to 2.11.491 but there's still no sight of the feature. WhatsApp is expected to release the feature in Q1 2015, so it can come anytime. The voice calling feature has also leaked in screenshots previously but we can expect the web client feature to come first. As always, we'll let you know when these feature comes.