We saw quite a few smartphones this year that came with triple rear cameras. Samsung even launched a smartphone with quad rear cameras. However, all of these smartphones came with a camera having MP count below 30, except the Mate 20 Pro that was recently launched in India which comes with a 40 MP camera. Well, the honor for having a camera with the highest MP count goes to Nokia Lumia 1020 with its 41 MP sensor, but that crown will soon go to Chinese smartphone brand Xiaomi.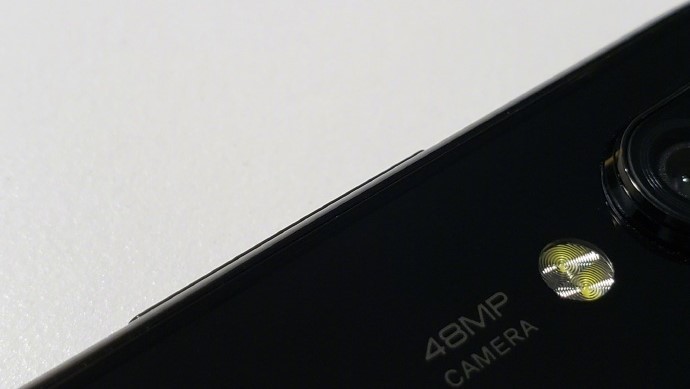 Yes, that's right. Xiaomi will be launching a smartphone next year that will come with a 48 MP camera. This information comes from Xiaomi President Lin Bin who posted an image (attached above) of a smartphone on Chinese social network Weibo.
The image Bin shared on Weibo shows the back of a smartphone that has a 48 MP camera on its back. You can also see that there's dual-LED flash below the camera, as well as text that reads "48 MP Camera". The image also reveals that the smartphone has a volume rocker on its right. The smartphone also has a camera bump, which means it might wobble when used by placing on a flat surface.
Bin said that he's been using this smartphone for a few weeks now, and it's "not bad". While Bin did say that this 48 MP camera smartphone will be launched next year in January, he didn't reveal any specific date for its launch.
It's currently unclear whether this smartphone will come with multiple cameras, or whether it will be a single camera affair. However, looking at the current trend in the industry, we would actually be surprised if this smartphone comes with a single camera at the back.
Having said that, Xiaomi will either use Sony's IMX586 or Samsung's Bright GM1 sensor on this smartphone, as these are the only 48 MP sensors available in the market right now.
With the launch slated for January, we expect to hear more about this smartphone in the coming days. But, what we do know right now is that this smartphone will run MIUI 10 out-of-the-box, as that's something Xiaomi confirmed in the comments section of Bin's Weibo post.