Xiaomi launching a smartphone in India next week; might be the Mi-3
Xiaomi has set its sight on the Indian smartphone market. After conquering the vast Chinese market, sky is the limit for the company. It has smartly chosen the next biggest market in the world to create a splash – India will be seeing a Xiaomi smartphone launch shortly.
The company has hosted a contest on its Facebook page for the launch – it requires you to guess the phone that's going to be launched shortly and will reward you with the phone if you get it right.
Let me help you here – All indications are that it might be the Xiaomi Mi-3! Well, the company, shortly before announcing this contest has been brandishing the Mi-3 on its Facebook page, including one in golden color.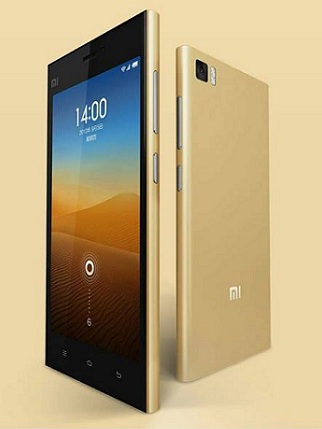 From past experience, whenever you hear about a golden or as they say, Gold phone, it shows that the company is serious about the phone and close to launching it. It was true in the case of the HTC One M8, the Samsung Galaxy S5, LG G3 and the iPhone 5S. Heck, it might even be true for the Xiaomi Mi-3.

The contest gets over on July 7, which is why an educated guess is that a phone will be launched next week itself. Xiaomi itself hasn't given out any dates, but just stated on its Facebook page that it would be launching a phone soon.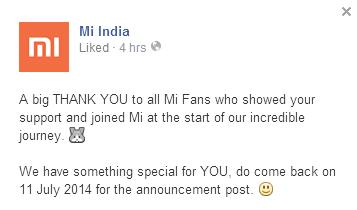 An earlier post on the Mi India page also indicated an announcement on July 11.