We all know Facebook's love for Stories which was originally a feature of Snapchat. The company has blatantly copied this feature of Snapchat across its multiple apps, right from Instagram to WhatsApp and from Messenger to its own standalone Facebook app. The company introduced Stories on its main app back in March this year, however, it hasn't been popular on the standalone app as it is on Instagram and WhatsApp. Hence, the company has now started testing a way to share Instagram Stories directly on the Facebook app.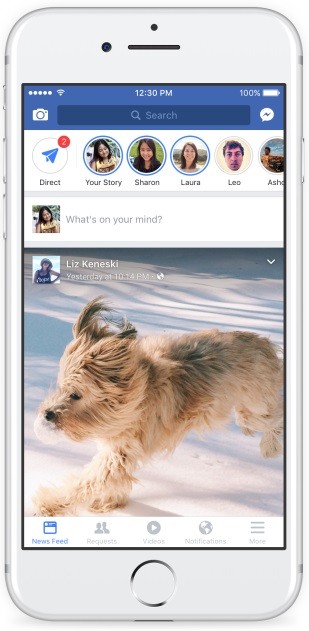 You can already share your Instagram photos and videos directly on your Facebook, however, Facebook owned Instagram might soon let you share your Instagram Stories as well on Facebook as the company has started testing this feature with some users.
🚨 ALERT 🚨
Instagram is testing option to share your 'Story' directly to Facebook

h/t @mruiandre pic.twitter.com/VTqI92dNJe

— Matt Navarra (@MattNavarra) September 6, 2017
Once shared directly on Facebook, your Instagram Story will appear as if it was actually created there on Facebook, however, people will know that it's an Instagram Story as it will appear with "Instagram" label below your name.
Upon being contacted by Mashable, Instagram did confirm that they are testing this feature, however, they did not share much details in this regard.
"We are always testing ways to improve the experience on Instagram and make it easier to share any moment with the people who matter to you. We have no other plans to share at this time." Instagram spokesperson told Mashable.
Well, it's worth noting that while Stories haven't been much popular on Facebook's main app, they certainly are much more popular on Instagram and WhatsApp, even more than on Snapchat, as this feature is used by 250 Million users daily on both the platforms.
Having said that, Facebook has also been testing Stories on its desktop website. Well, it looks like these guys just won't stop until and unless everyone on Facebook starts using Stories. Maybe it's time for Facebook to accept that people aren't interested in using the Stories feature on Facebook. Isn't it?
By the way, have you ever used the Stories feature on Facebook ?