Last week, Mountain View-based Internet search giant Google surprised everyone by suddenly announcing the latest version of Android – Android 9.0 Pie. That's because the announcement was expected to happen on August 20. Having said that, after announcing Android 9.0 Pie, Google has now announced Android 9 Pie (Go Edition) which succeeds Android Oreo (Go Edition) that was announced last year in December.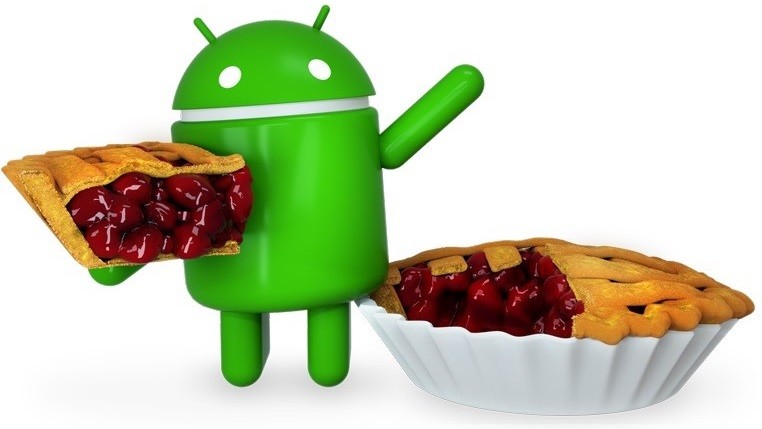 Android 9 Pie (Go Edition), like Android Oreo (Go Edition), is a lightweight version of Android that you see on other Android smartphones like Google Pixel 2 XL, OnePlus 6, Samsung Galaxy Note9, and so on. The Android Go Edition is developed especially for devices with weak hardware like 8 GB internal storage and 1 GB or less than 1 GB of RAM.
Android Oreo (Go Edition) announced last year brought along 15% faster performance, 2x more storage, better security, and, data saving features. Well, Android 9 Pie (Go Edition) retains all of those features as well as some of Android Pie's features, but it comes with increased space savings, faster boot times, and more.

With Android 9 Pie (Go Edition), Google promises up to 500 MB additional storage space out-of-the-box when compared with Android Oreo (Go Edition). Storage is certainly a luxury when you are using a smartphone that has 8 GB of internal storage.
In addition to more available storage out-of-the-box, Android 9 Pie (Go Edition) also comes with faster boot times, security features like verified boot, and, an "accessible dashboard" for tracking and monitoring data consumption. Well, we are wondering how exactly is this going to be different than the app data consumption monitor that we already have on non-Go version of Android.
With Android Oreo (Go Edition) last year, Google introduced a set of redesigned Google apps for Android Go like Google Go, Google Assistant Go, YouTube Go, Maps Go, Gmail Go and Files Go. Well, these apps are now updated with new features.
The Google Go app now reads out the web pages aloud whereas the YouTube Go app comes with a gallery that makes accessing downloaded content easier. The Maps Go app now supports navigation whereas the Files Go app now supports peer-to-peer transfers at speeds of up to 490 Mbps without using mobile data. Google has also updated the Assistant Go app by adding support for additional languages like Spanish, Brazilian, Portuguese and Indonesian; in addition to supporting actions like controlling Bluetooth, camera, and more. Lastly, Google has also said that the Android Messages app for Android Go is now around 50% smaller in size, and, the Phone app now includes spam detection as well as caller ID.
Also Read: Here's what you should know about Android Oreo (Go Edition)
"Whether it comes with a HD or regular VGA screen, 4GB or 8GB or 16GB of storage, or 3G or 4G support, there's a Go edition device for everyone. In some countries, devices are available for as little as $30 USD. With more than 100 manufacturers planned to release devices before the end of the year, you can expect even more options when choosing your first Go edition device." said Sagar Kamdar, Director of Product Management, Android, Google.
Google says first wave of devices running Android 9 Pie (Go Edition) will hit the market "later this fall".