The Galaxy Note8 will be a formidable piece of hardware when it launches. And at the latest, it will be at IFA. But now that seems unlikely since Samsung mobile division head himself narrated it will be at the end of August. And usually these days, by the time a flagship launches, tipsters leak the hell out of it. Until no one is left intrigued.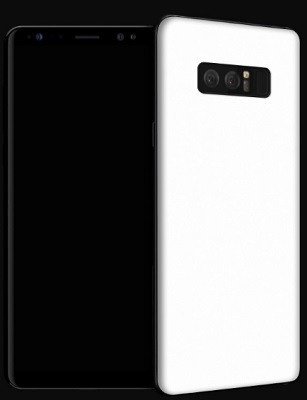 Same is the case of the Galaxy Note8. This time we have dbrand, a popular custom skin maker, demystifying the upcoming phablet. The skin maker has outed multiple skins that are on pre-order. Now, the brand must be very confident of the design to put them on pre-order. The chief takeaway is that we are not getting an on-screen biometric sensor most likely. Clumsily, it will be placed at the back next to the dual cameras.
Also, the design is nothing radically departed from the Galaxy S8. You could probably argue that it is the same thing but in a rectangular mold. The phone will have a glass back that will make it slippery smudgy as hell. That's why dbrand is selling you those rough skins.
dbrand announcing skins is less of a surprise as case makers like Olixar have been a step ahead of them putting out Galaxy Note8 cases up for pre-order earlier.