Four years ago, that is back in 2014, Google announced its Augmented Reality (AR) platform – Project Tango – which relied on specialized hardware to bring augmented reality to smartphones. However, last year in August, Google announced yet another AR platform called ARCore. Well, that ARCore until now was available to users through developer preview, but, according to a latest report, Google is going to announce the roll-out of ARCore to all users next week at Mobile World Congress (MWC).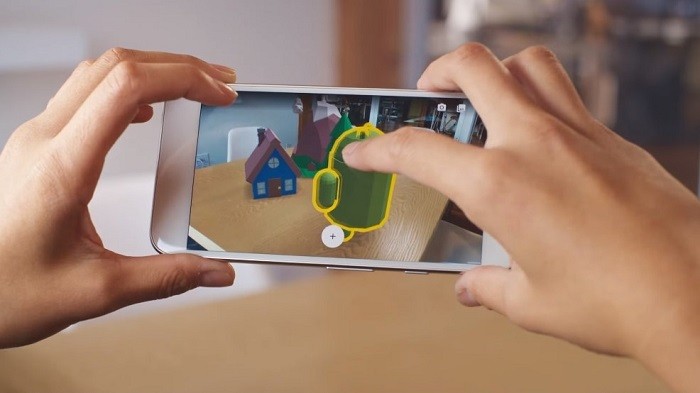 According to a report by Variety, Google is planning to give a hard push to AR next week at MWC, which includes the release of ARCore 1.0. The company also plans to bring AR to 100 Million devices by the end of March, and for that, it's betting big on its ARCore platform.
While Google is yet to announce the roll-out of ARCore at MWC next week, the ARCore 1.0 has already started rolling out to some users. Besides, it's now also available on the Play Store, and, it can be installed on devices running Android Nougat instead of just being restricted to Android 8.0 Oreo and above. This actually makes sense as only 1.1% of devices are running Android Oreo, and, it's not a respectable number by any means.
Google's ARCore is also an answer to Apple's ARKit that was announced last June and doesn't need any special hardware like Project Tango. Well, as ARCore also doesn't need any special hardware for AR, we might actually see AR capabilities trickling down to "millions" of Android smartphones this year.
Google has already confirmed the unveiling of Android Oreo (Go Edition) and Android One smartphones at MWC next week. Besides, it has also said that it's going to show off some new additions to Google Assistant and Lens during the event. MWC kicks off from Monday next week, hence, we don't have to wait much to see what Google has on offer.