Google is all set to announce the Pixel 3 and Pixel 3 XL smartphones next month on October 9. However, it's more of a formality now for Google to announce these phones, as both of them, especially the larger Pixel 3 XL, have leaked to infinity. We have seen renders, live images and even a professional unboxing video of Pixel 3 XL till now. The Pixel 3 XL comes with a big, ugly notch, and there are even conspiracies surrounding the 3 XL's notch, as many believe the 3 XL that Google will announce on October 9 will come without a notch. But, now that a reliable leakster has shared a render of Pixel 3 XL, we believe that there won't be a Pixel 3 XL without a notch on October 9, and Google will indeed show us the 3 XL that we have already seen through leaks.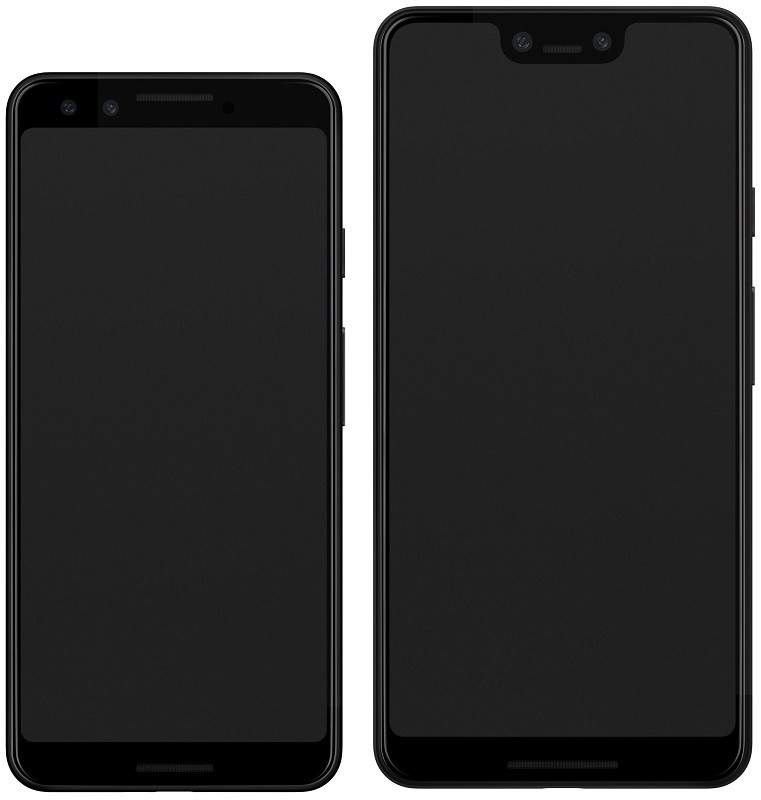 Popular and reliable leakster Evan Blass has shared renders of the Pixel 3 and Pixel 3 XL (attached above) on Twitter. These renders don't show anything new or different in terms of design. The design of both these Pixels is the same that we have seen before. However, as the Pixel 3 XL render that comes from Blass does have that big notch up top, it's safe to say that the 3 XL that Google will announce on October 9 will indeed be this one, with a notch. This should put an end to the conspiracy theories revolving around the presence of notch on the Pixel 3 XL.
That being said, some live images of the Pixel 3 XL (attached above) have also surfaced online. Again, these don't show us anything that we haven't seen from previously leaked live images (except mint-colored power button). However, the person who has leaked these live images of the Pixel 3 XL has also shared some screenshots that reveal new UI of the Google Camera app and Google Assistant.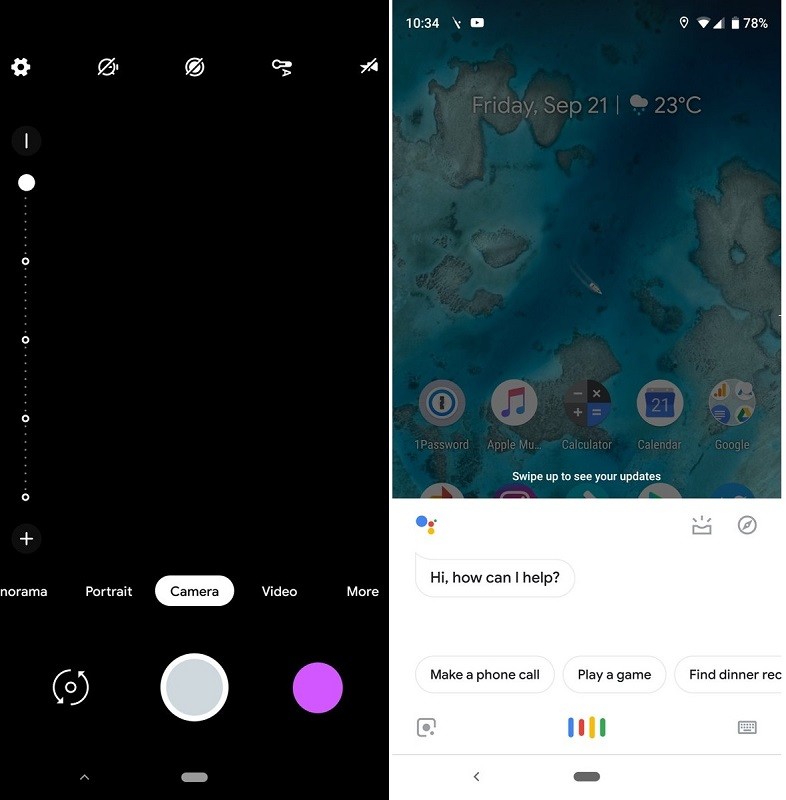 Furthermore, both the Pixel 3 and Pixel 3 XL are once again confirmed to rock dual front cameras, dual front-facing speakers, and a single rear camera. Speaking about the front cameras, both of them are said to be 8 MP sensors – one standard camera with f/1.8 aperture, and other ultra-wide angle camera with f/2.2 aperture.
With the official announcement less than three weeks away, it remains to be seen what else do we get to know about these third-gen Pixels.