Mountain View-based Internet search giant Google announced the first and second-gen Pixel smartphones on October 4 in 2016 and 2017 respectively. And, Google was expected to announce the third-gen Pixel smartphones – Pixel 3 and Pixel 3 XL – on the same date this year. However, a report surfaced last week that said Google would announce the third-gen Pixels on October 9 instead. And now, Google has finally announced that it is indeed hosting an event on October 9.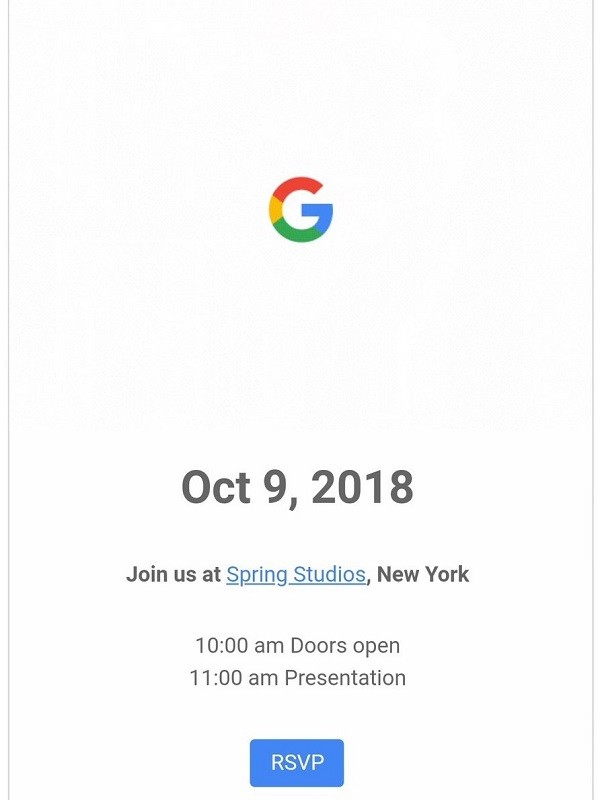 Google has sent out invites to the media for an event it is hosting on October 9 in New York City. The event will start at 11 am Eastern Time which will be 8.30 pm in India. Those interested will also be able to watch the live stream here.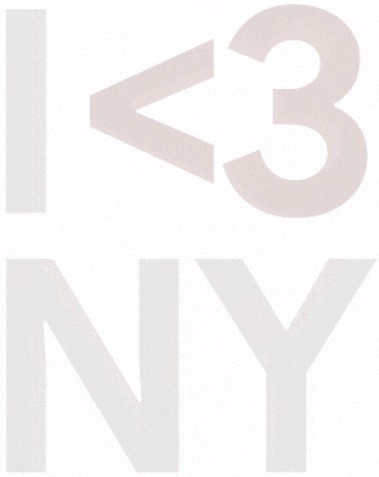 That said, while Google has announced its October 9 event, it still hasn't revealed what it's going to announce at the event. However, the invite sent out by Google includes the number '3' used in the heart emoticon which hints at the Internet search giant announcing the Pixel 3 and Pixel 3 XL at its October 9 event.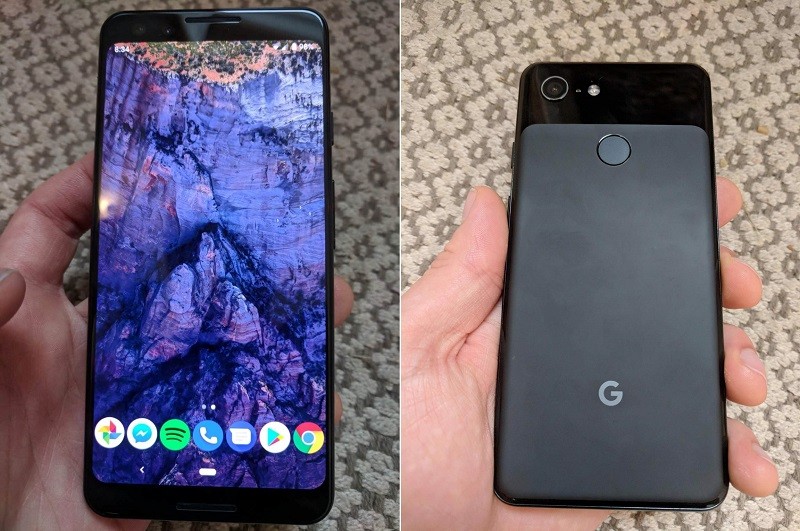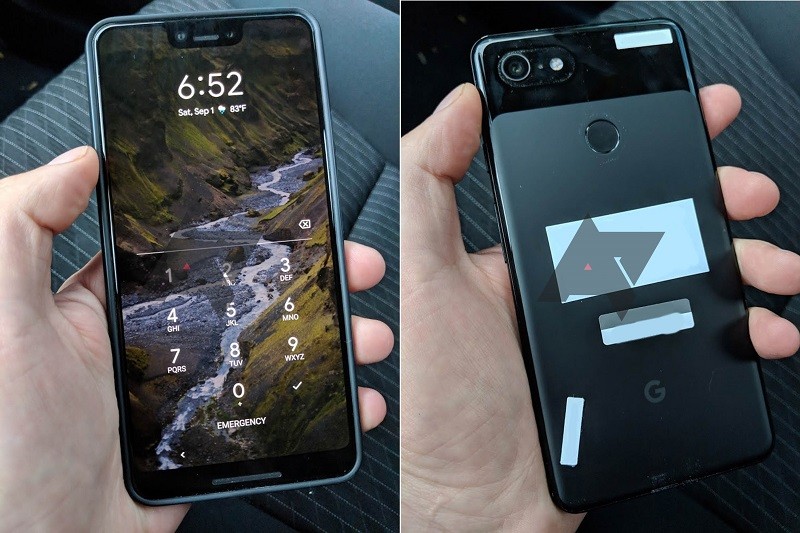 Having said that, there's not a lot left for Google to announce at the October 9 event as both the Pixel 3 and 3 XL have leaked enough on the Internet. Especially the 3 XL. The smaller Pixel 3 will come with a notch-less display whereas the larger Pixel 3 XL will come with a notched display. And yes, that notch is too big and ugly. That said, both the smartphones will come powered by Snapdragon 845 SoC, have front-facing speakers, a single rear camera, and, dual cameras on the front.
We are still more than a month away from this expected unveiling of the third-gen Pixels, so let's see what else is still left to leak on the Internet. In the meantime, you can check out the unboxing video of the Google Pixel 3 XL that we are attaching down below. It surfaced online last month.
Based on the leaked images, which smartphone do you like the most in terms of design – Pixel 3 or Pixel 3 XL?