If your phone is been shared with your friends, then hiding apps are essential. There are a plenty of little things you can do on Honor smartphones, run Dual apps, One-hand mode, Spash effect, multi-window, make calls quickly with voice, and many others.
The Honor's latest smartphone Honor 7X runs on the EMUI software and this guide will explain how you can hide apps on your Honor 7X. The trick also works for the phones running EMUI software (Honor and Huawei smartphones).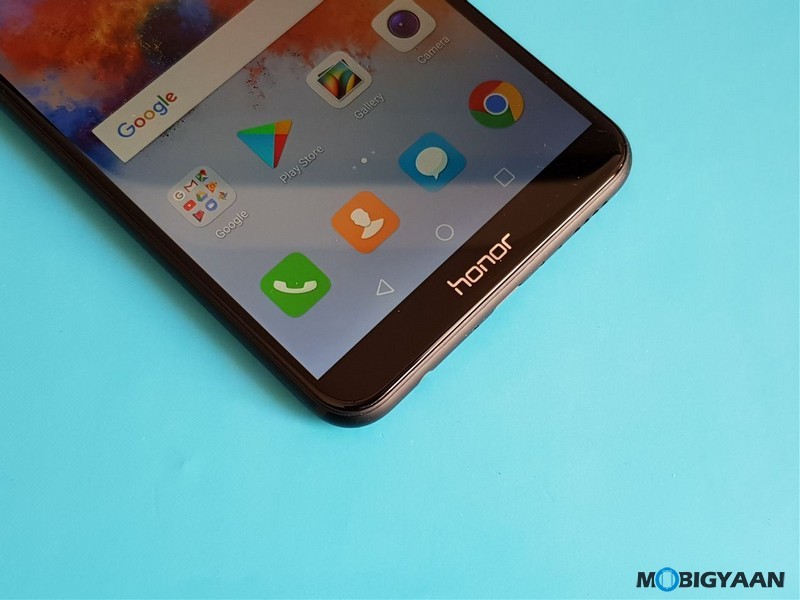 Hide apps from Homescreen on Honor 7X [EMUI Guide]
If you wish to hide apps from the Homescreen, EMUI software offers a feature that will hide contacts, gallery, and apps. There's a two-finger gesture that lets you access the hidden apps area, all you need is to spread your two fingers wide on the Homescreen just like you zoom into a photo. It needs to be done on the Homescreen only.
Tap on the Add button and choose the apps you want to hide from the Homescreen.
Once you have selected the apps you want to hide, tap OK.
You can add as many apps you want. When you hide the app, it will disappear from the Homescreen. To get the apps back to the Homescreen, repeat the method and remove the tick mark.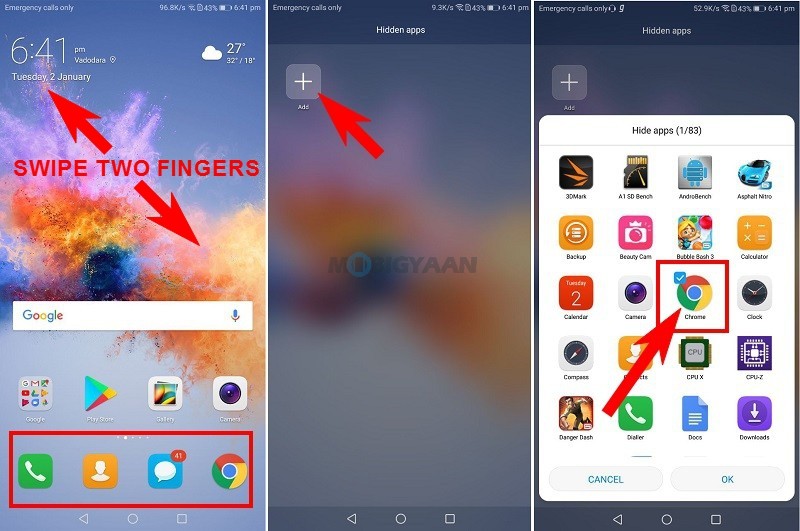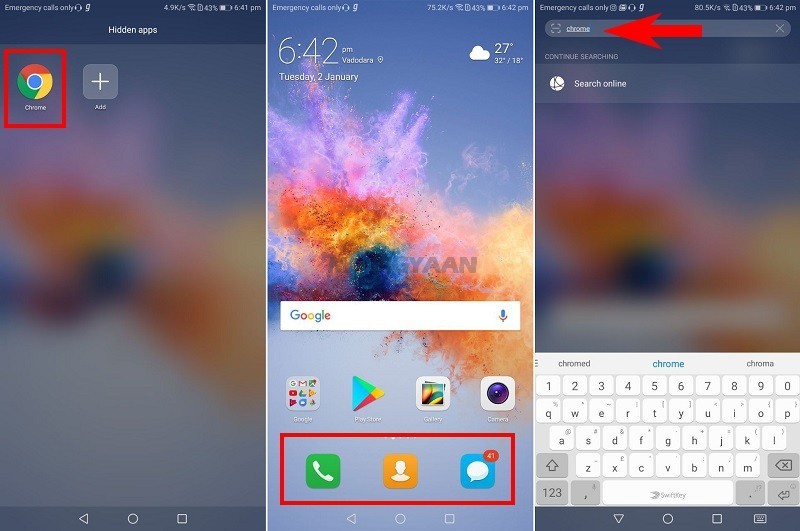 The apps are easy to access and the feature will be as handy and quick when you don't want the apps to hide, just remove from the list. So now you know how to hide apps on your Honor 7X or any EMUI-based smartphone.
Share this guide with your friends who want to hide apps from Homescreen. More guides can be found on How-To Guides.