Honor 10 has dual rear cameras, one being 16MP f/1.8 shooter, while the second one being 24MP f/1.8 Monochrome sensor. But only hardware doesn't mean everything, so let's see what features the software has to offer for that camera hardware. To help you get most of the cameras on Honor 10, here are the few tips and tricks and hidden features.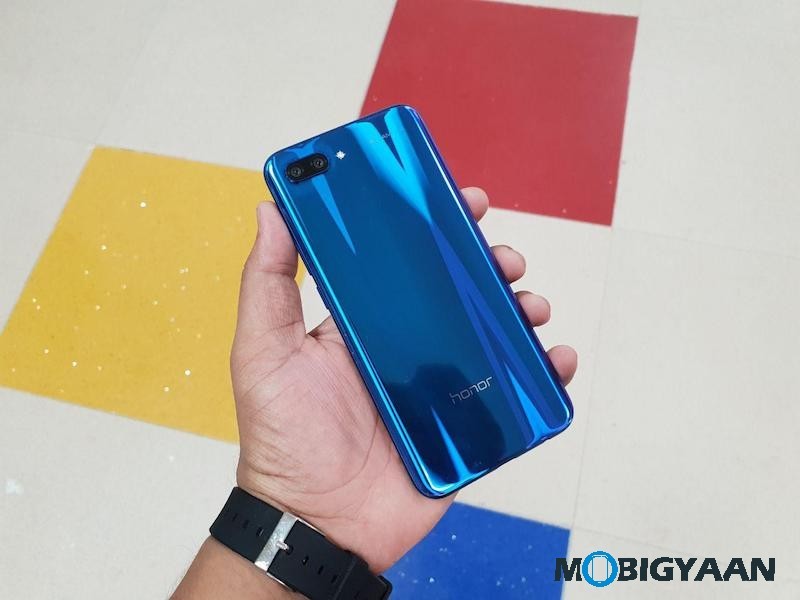 1. Pro Mode for Photo as well as Video
You might be familiar with the auto mode, and probably, that's where you spend most of the time shooting pictures and video. But to get a better control on the camera settings and to get some of the creative shots, you need the pro mode. Many devices in this range offer pro mode for photo, but very few would offer the pro mode for video. You would be glad to know that Honor 10 offers this feature, built straight into their camera app. So, let's see what these features can offer.
For Photo: Honor 10 offers a full-fledged pro mode for photo, where you can change ISO, Shutter Speed, Exposure Compensation, White Balance and Focus area. To get into this mode, Open Camera App➝More➝Pro. The pro mode helps you to get especially better low light shots. Also, once you're in the pro mode, you can turn on RAW format by clicking on the Settings icon➝Click on the RAW format slider. RAW files save all the details of the shot, which would allow you for better post-processing the shots. Remember that RAW files take much more space than your normal shots. There's no fixed settings for a shot, so you can only get better with trial and error. Start trying out different settings and shoot as much as you can.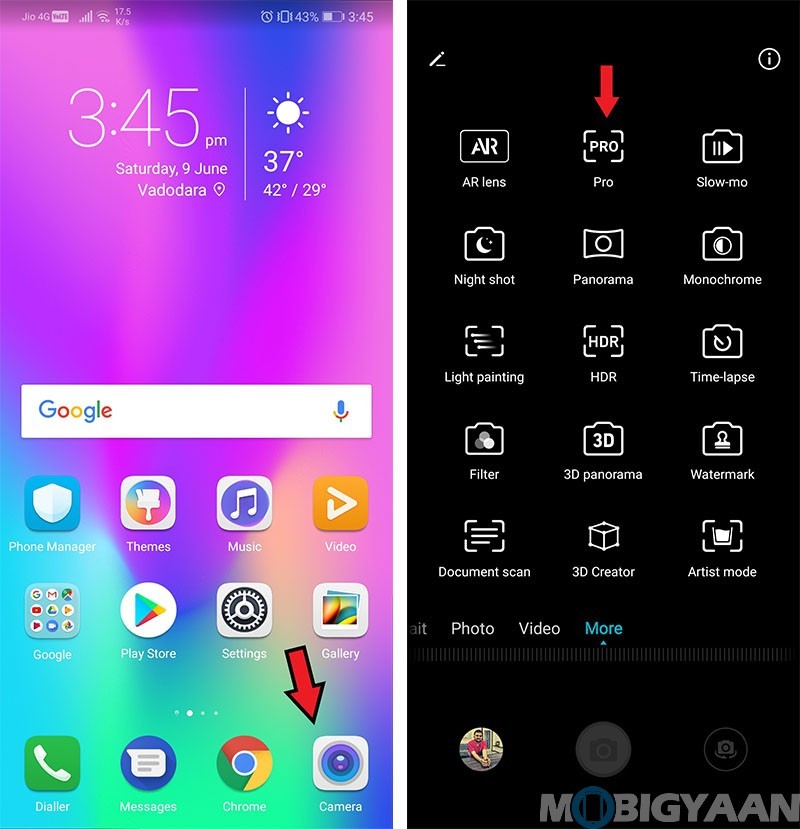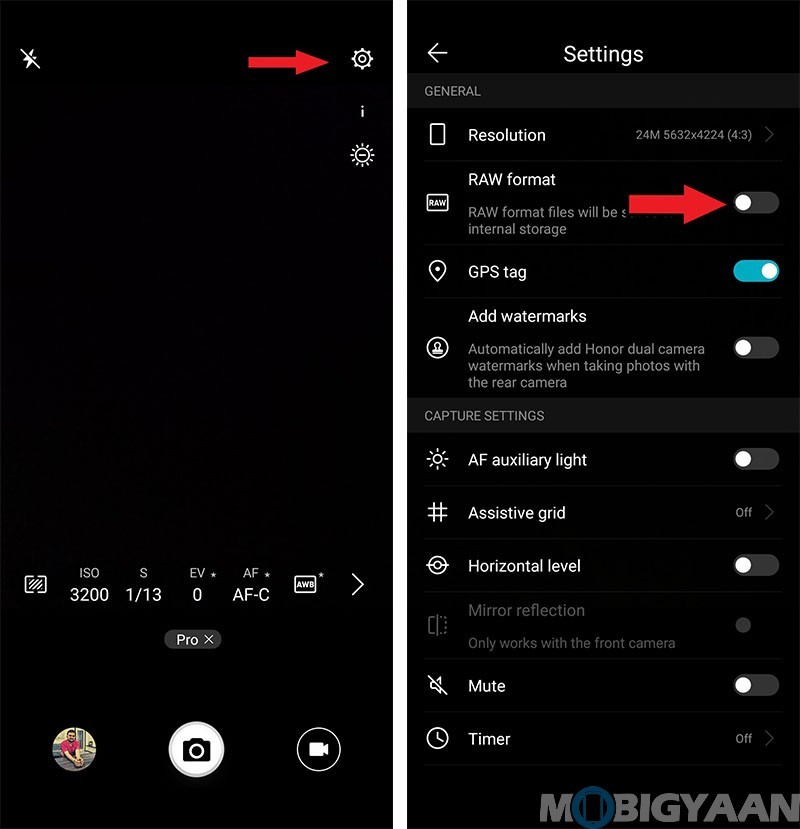 For Video: As I said earlier, Honor 10 does offer Pro Mode for video straight into their camera app, which is good. But if you're expecting Pro Video mode which is seen on the Samsung Galaxy, then I am sorry to disappoint you that it's not the same here. The Pro Video Mode is limited to the basic features her like Exposure Compensation, Focus Area and White Balance. You won't be able to set ISO and Shutter Speed here. To get into this mode, Open Camera App➝More➝Pro➝Click on the Video Camera icon.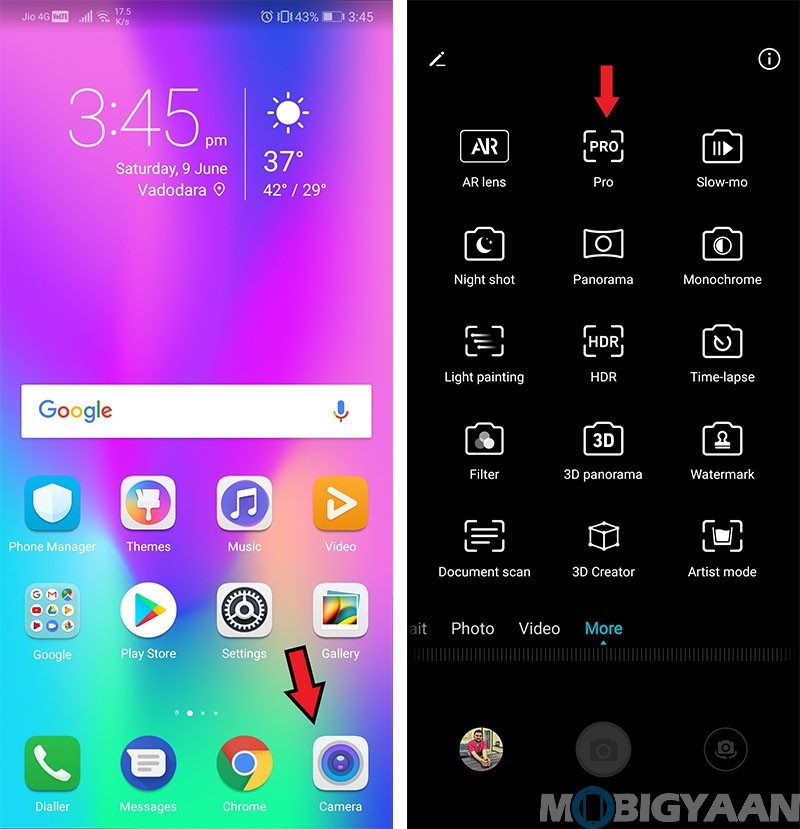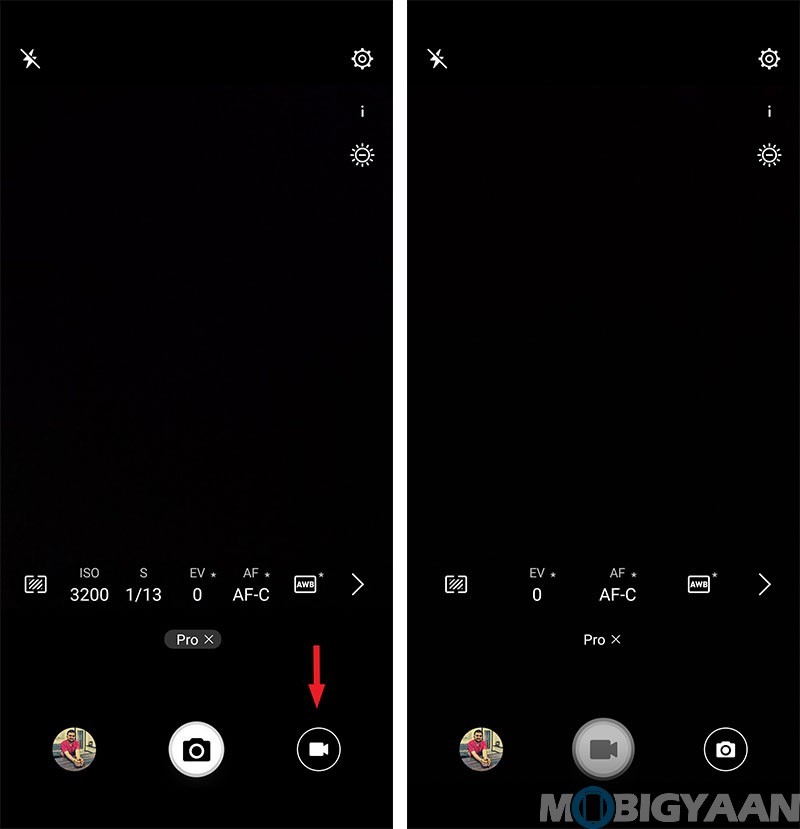 2. Light Painting
This mode offers you to capture some creative shots, without worrying much about the settings on the pro mode. To enter this mode, Open Camera App➝More➝Light Painting. You can spend hours capturing a perfect shot on the Pro Mode, but to make it easier for you, Honor 10 offers you with this feature. Other than Light Trails, it also offers Light Graffiti, Star Trails and Silky Water.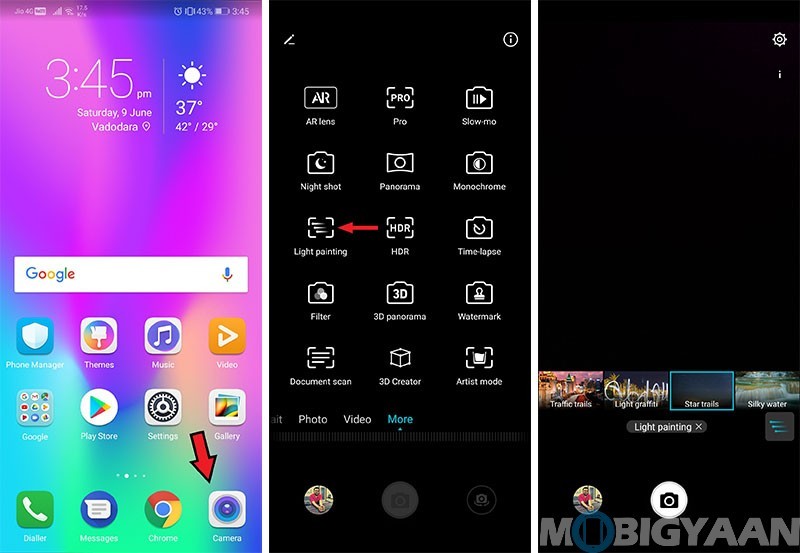 Sample Shot: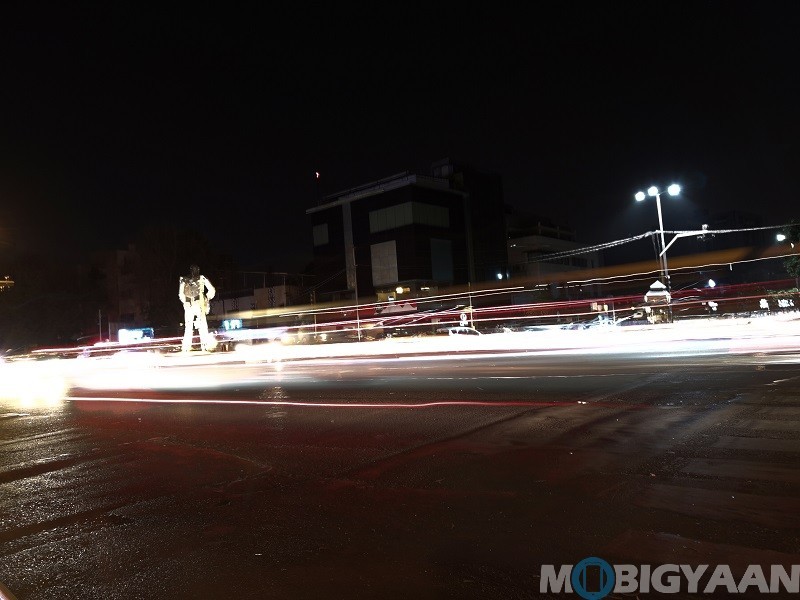 3. Night Shot
Once again, an alternative to the pro mode for capturing better low light images. If you don't even know much about the pro settings, this mode would capture better low light shots without tinkering around with the settings. If you want to, you can set ISO and Shutter Speed manually. But you can even keep it on Auto to get the work done by the device. To enter this mode, Open Camera App➝More➝Night Shot.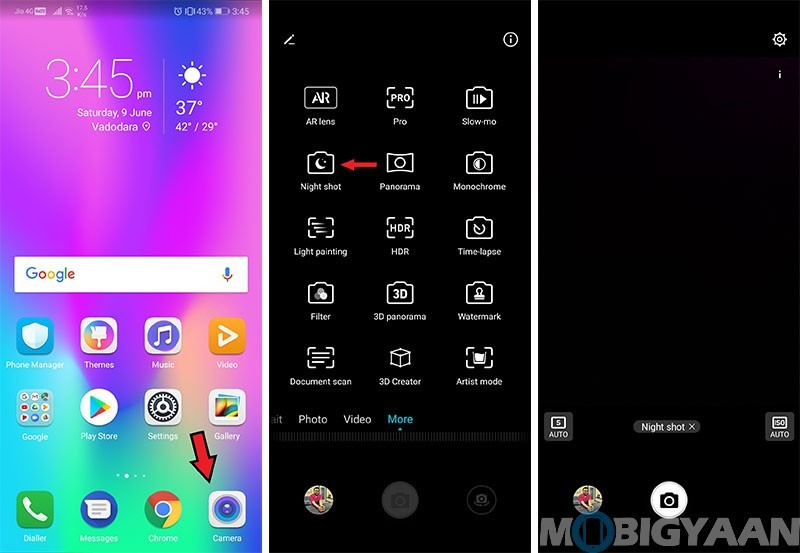 Sample Shot: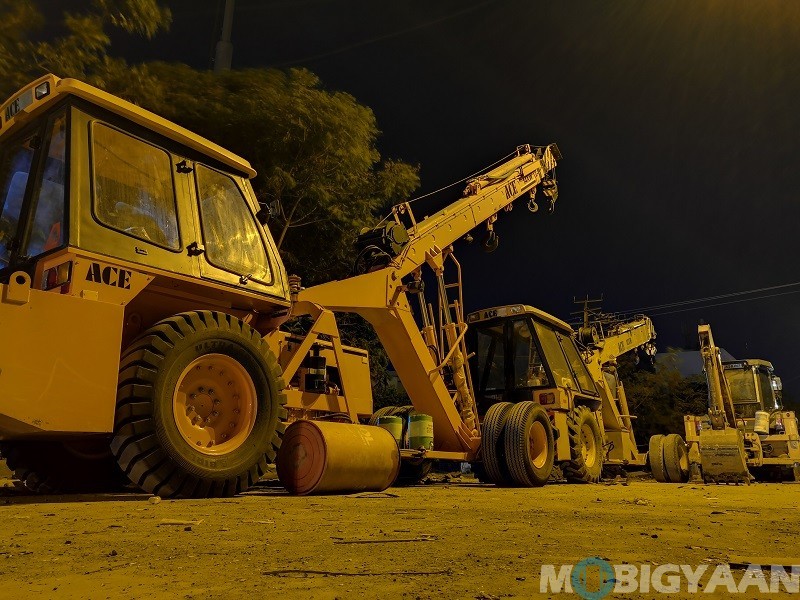 4. 3D Creator
You might know that Samsung have their AR Emoji and Apple have their Memoji. Honor went ahead to create 3D Character, and it's mostly for fun. You would need to scan a face and then the software would work on and attach your face to body. Once it's created, you can make your character dance and make some move. It's fun, isn't it? To enter this mode, Open Camera App➝More➝3D Creator.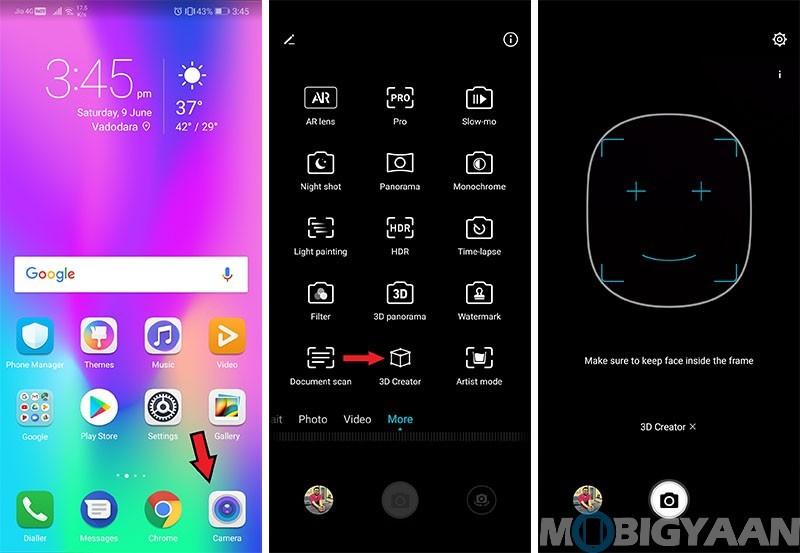 Sample Shot: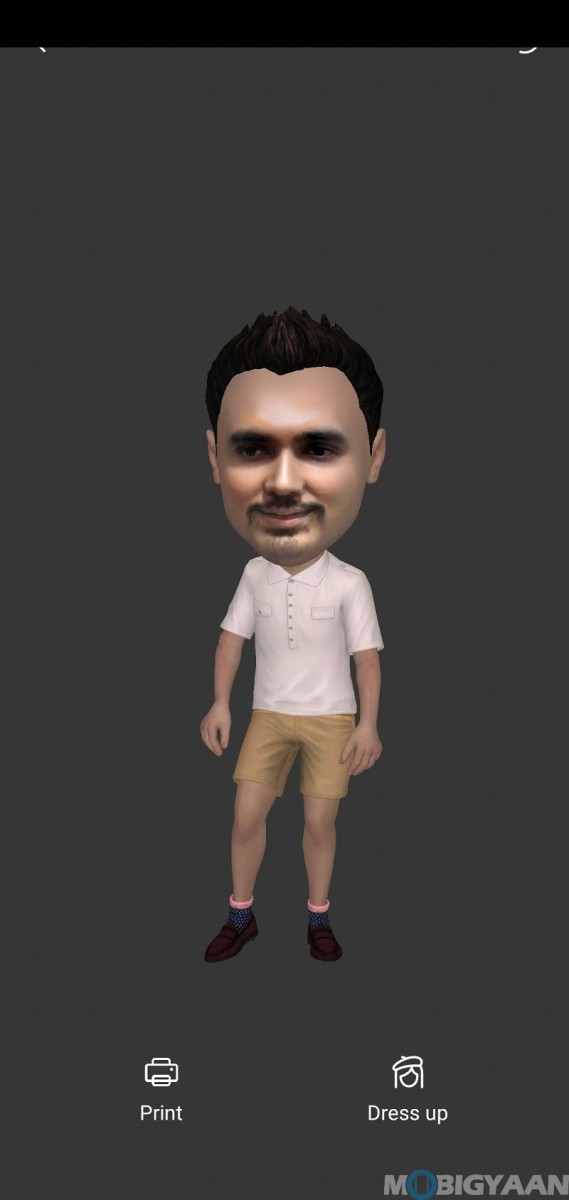 5. Document Scan
Have you ever been in a situation where you need to scan a document and send it instantly? Honor 10 makes this easy to do now. With its Document Scan feature built into their camera app, you can scan the documents on the go and send them whenever you want to. To get into this mode, Open Camera App➝More➝Document Scan.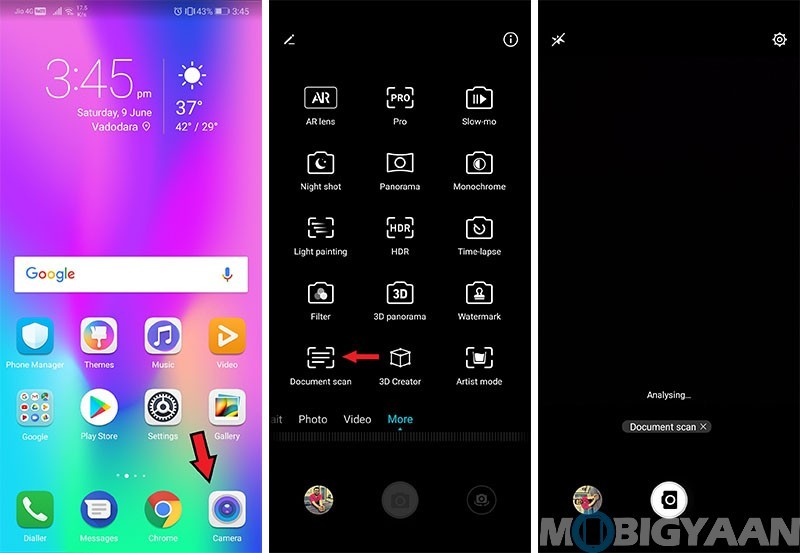 Sample Shot: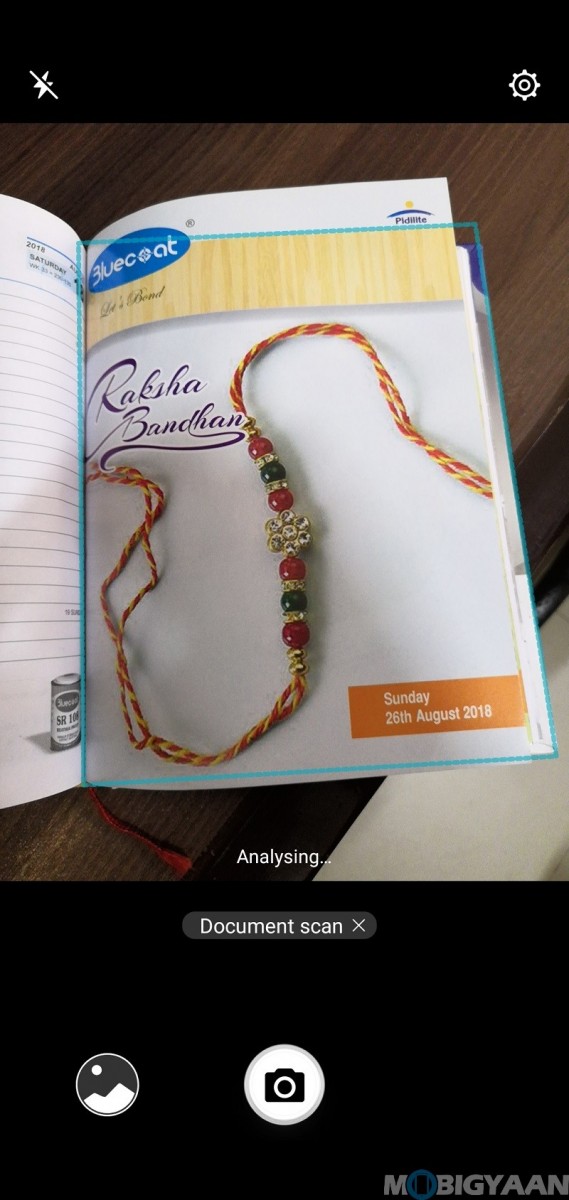 6. AI Camera
Honor 10 has Hisilicon Kirin 970 at its heart. Kirin 970 has a dedicated NPU, which helps to process the images using AI. The AI camera on Honor 10 would detect various scenes and process the images accordingly. To enter this mode, Open Camera App➝Photo➝Click on AI icon.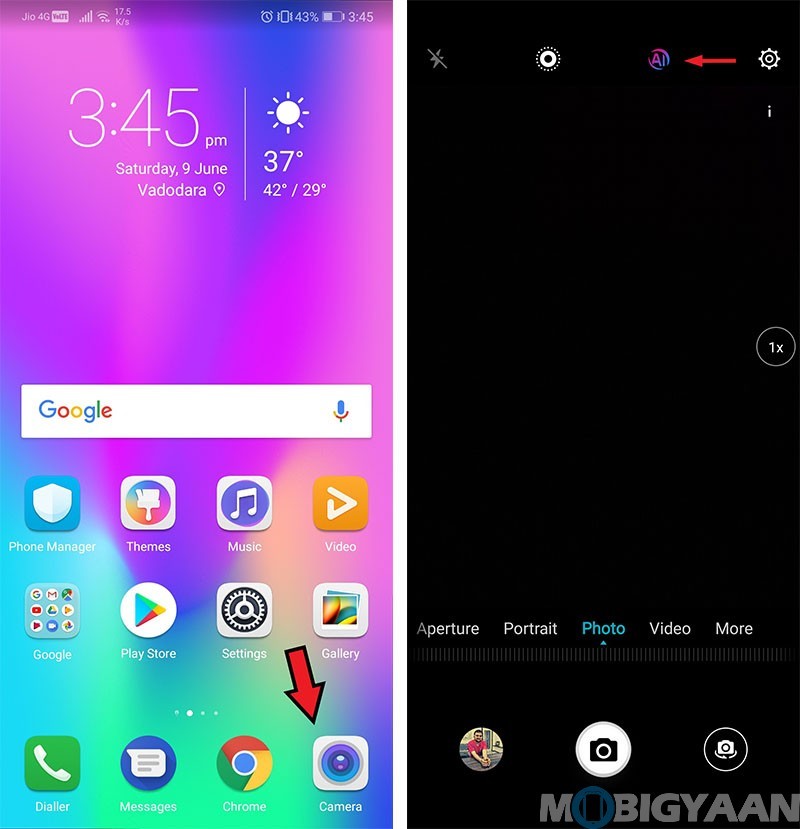 Sample Shot:

7. AR Lens
Do you like using various stickers offered by Snapchat? If yes, then you can try out the stickers provided by Honor 10 as well. To get into this mode, Open Camera App➝More➝AR Lens➝Effects. Other than this, this mode can also change the background while taking selfies. To enter this mode, Open Camera App➝More➝AR Lens➝Backgrounds.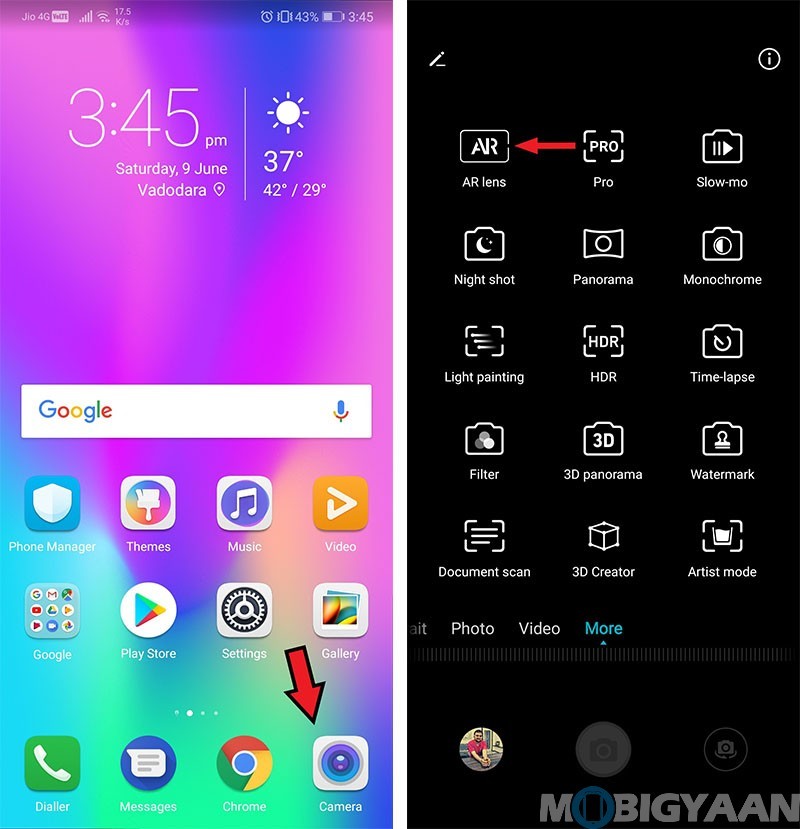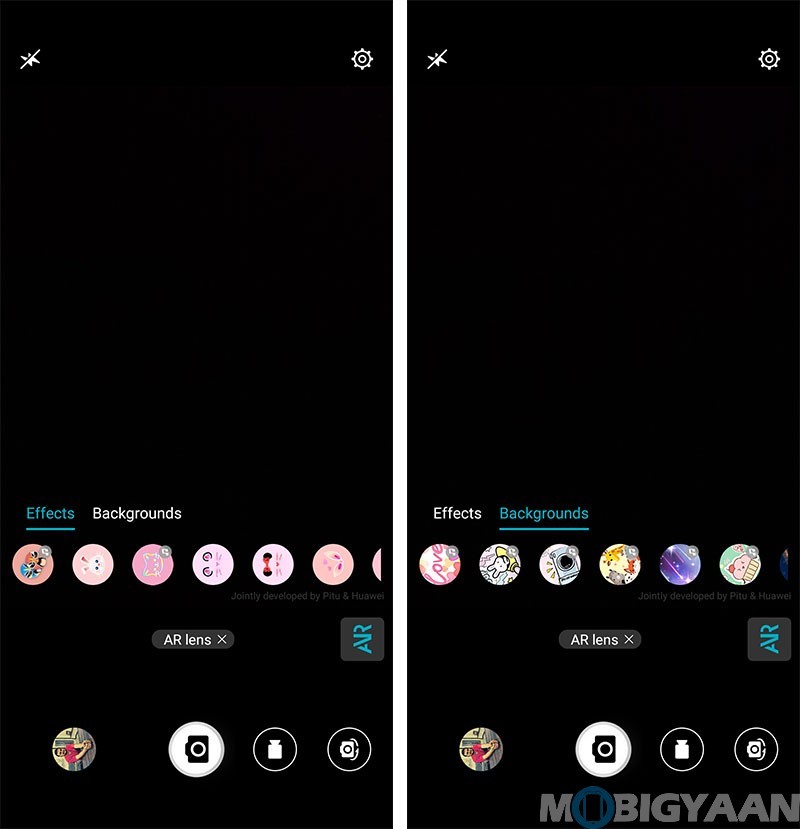 Sample Shot: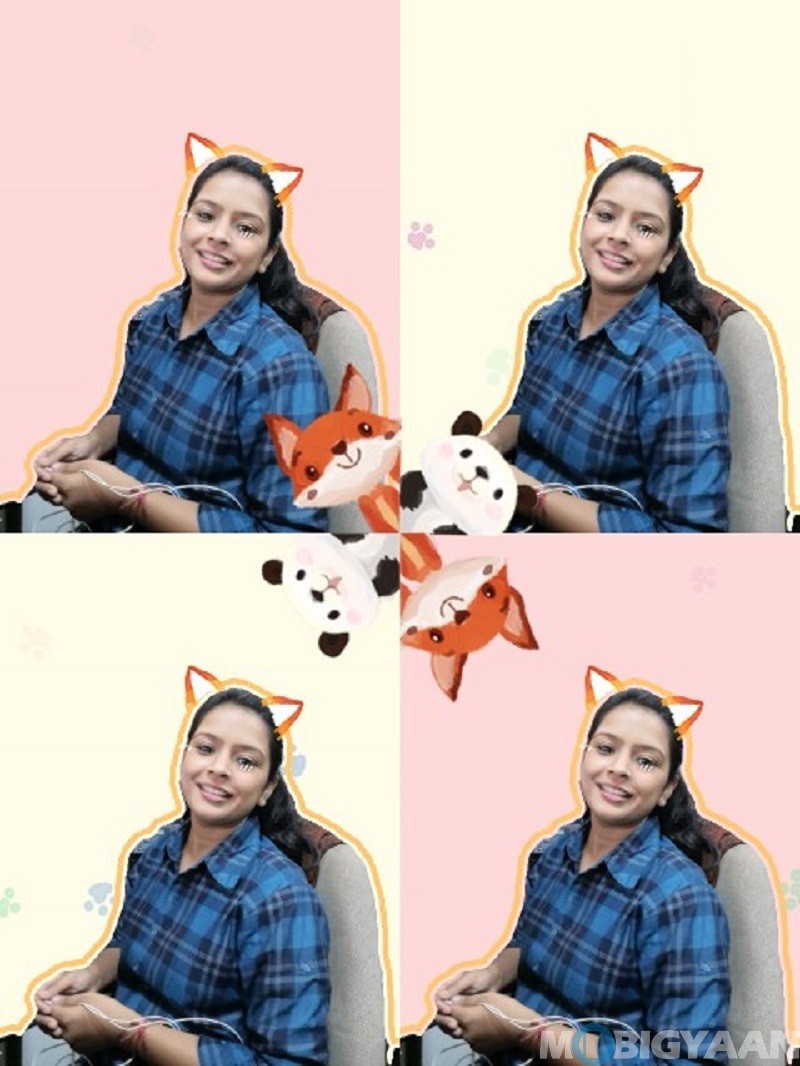 8. Portrait Mode
Most of you might be familiar with this mode. In case you aren't familiar, then I would like to inform you that this mode would enable you to take DSLR-like portrait shots, by blurring the background artificially. It also has some more lighting modes like soft lighting, stage lighting, etc. To get into this mode, Open Camera App➝Portrait. For choosing different lighting modes, click on the 3D icon.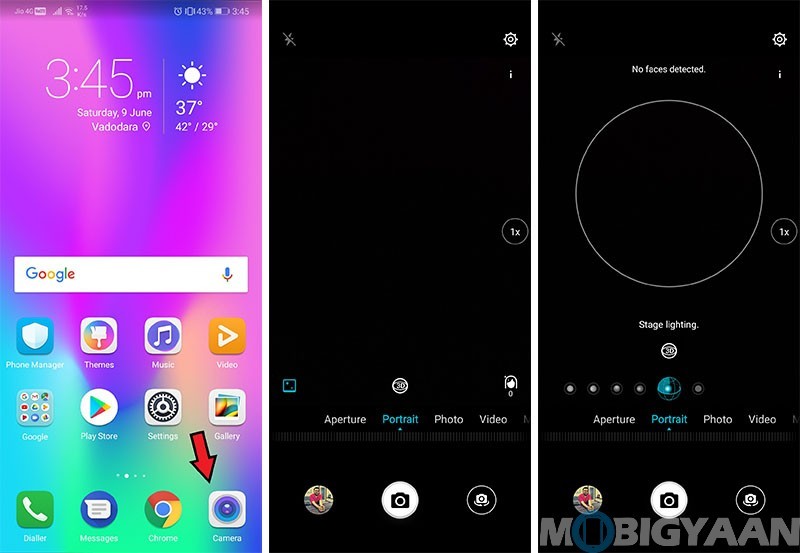 Sample Shot: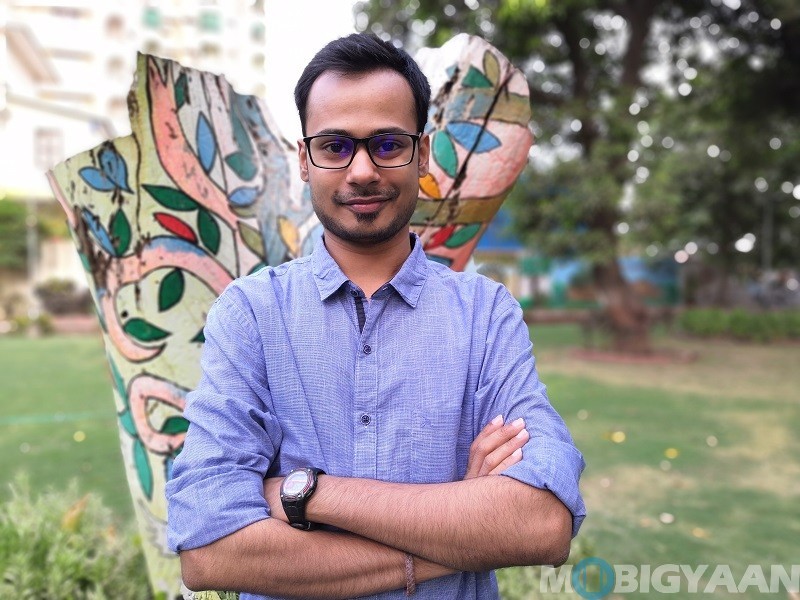 9. Monochrome
Sometimes, it feels good to click shots in black and white and it can change the look of the picture completely. When you have a dedicated sensor shooting these monochrome pictures, the quality is much better than the ones you post-process. So, Honor 10 has that dedicated sensor as well as dedicated Monochrome mode to click some great pictures. To enter this mode, Open Camera App➝More➝Monochrome.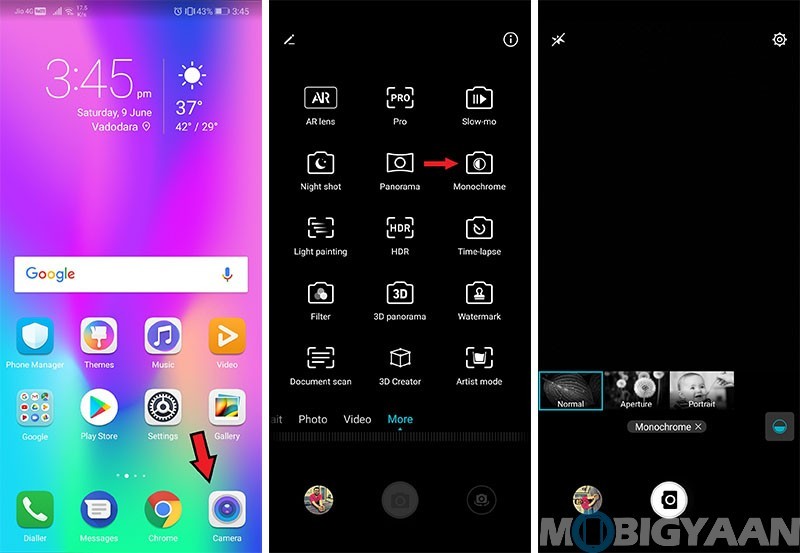 Sample Shot: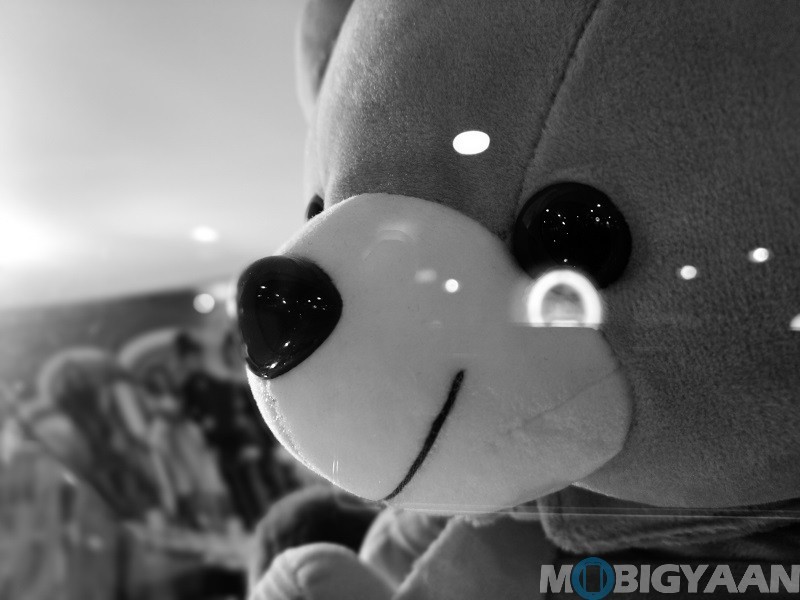 10. Filter
If you post regularly on Instagram, then you might know that they offer some great filters. On Honor 10, you can shoot images with the filter pre-applied. It offers 8 filters, along with the capability to change its strength while shooting. To get into this mode, Open Camera App➝More➝Filter.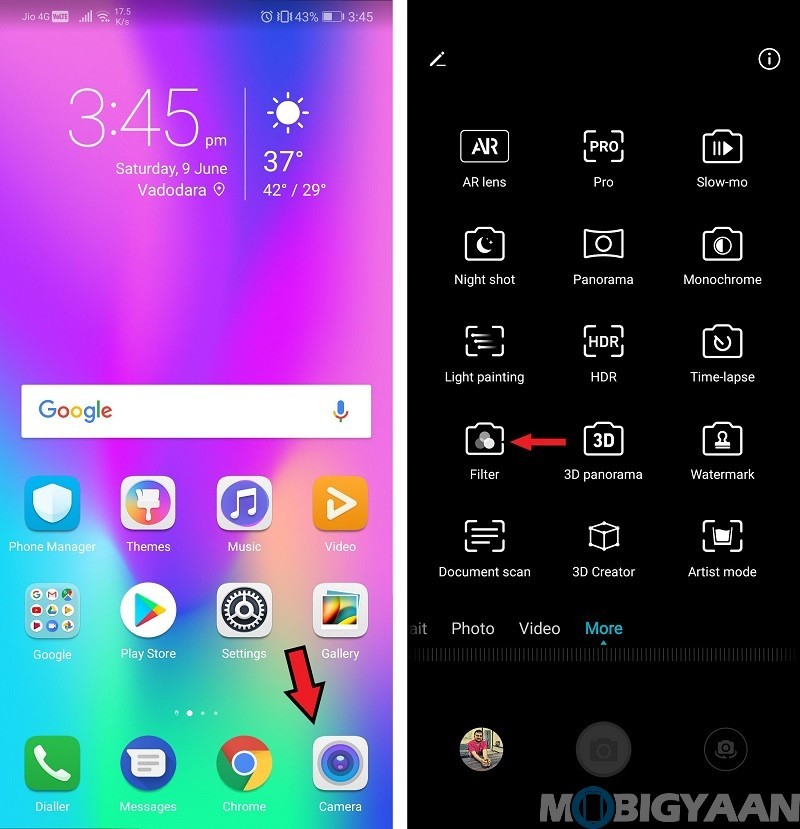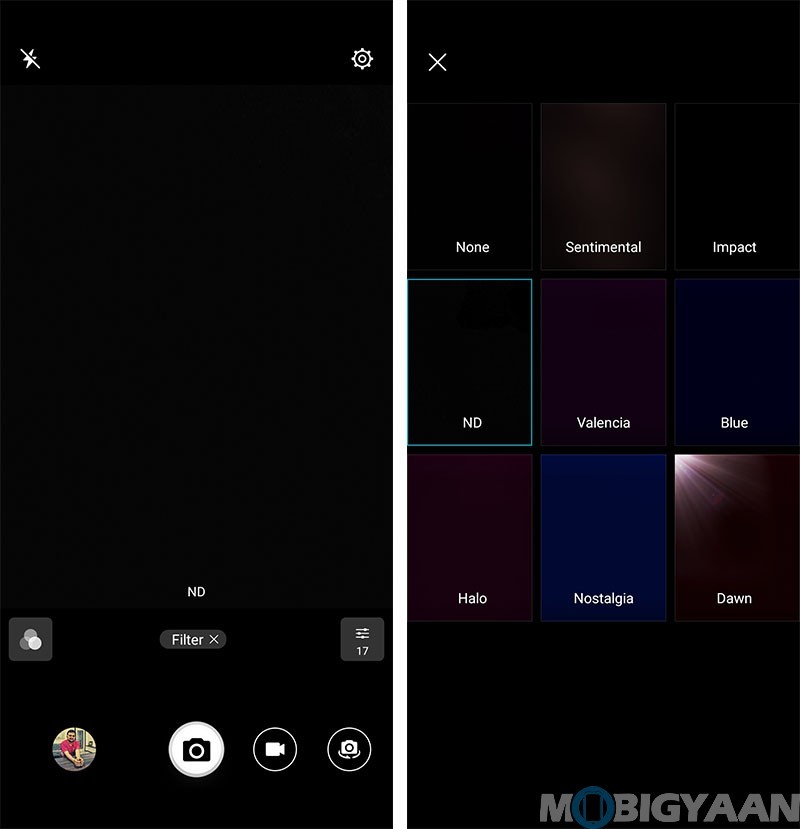 Sample Shot: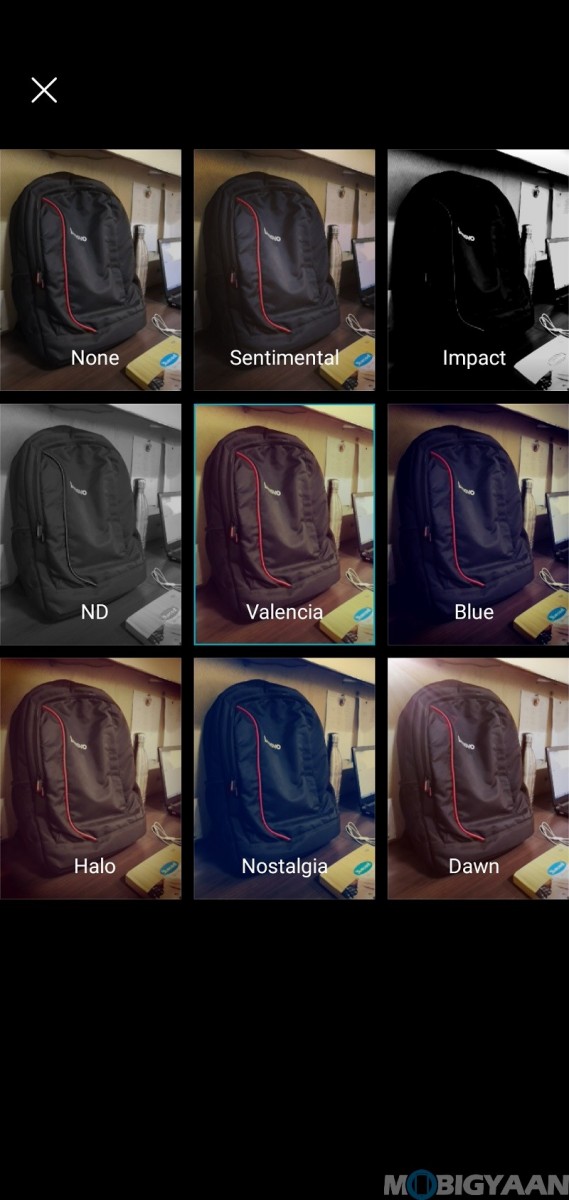 Honor 10's camera software has a lot to offer. You can't click good pictures until you try. So, get up, go outside and start clicking.
Also Read:
Honor 10 – Best Tips and Tricks – Hidden Features