Last month, Mukesh Ambani led Reliance Jio announced JioPhone, and, many people wanted to get their hands on a JioPhone. In this article, we will help you to know how to pre-book JioPhone which is Jio's first 4G VoLTE enabled feature phone. With the JioPhone, Reliance Jio aims to get the 50 crore feature phone users of India online who currently don't have proper Internet access.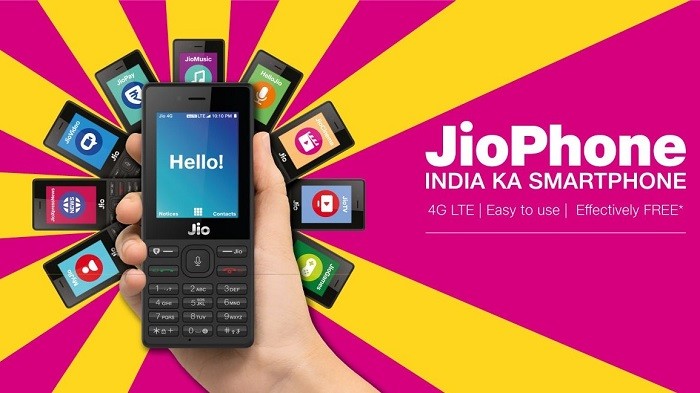 Beta testing of the JioPhone already started from August 15, however, the phone was available only to select users. But, the pre-booking of JioPhone kicked off from August 24. Those who pre book JioPhone will get it next month on first come first serve basis from their nearest Jio retail store. The JioPhone is effectively free, but you have to pay a fully refundable security deposit that will be given back to you after three years when you return your JioPhone.
The JioPhone, apart from being 4G VoLTE enabled, comes with some features like support for apps like Facebook, YouTube as well all the JioApps. Moreover, you can also watch your favorite TV shows and movies on the JioPhone and mirror them on your TV screen if you want a big screen experience. So, are you interested in getting a JioPhone? If yes, then here's you can pre book JioPhone.
How to pre book JioPhone on Jio App
Step 1: Open Jio.com from your desktop or mobile Internet browser and then tap on the "Pre-book Now" button on the pre-booking screen.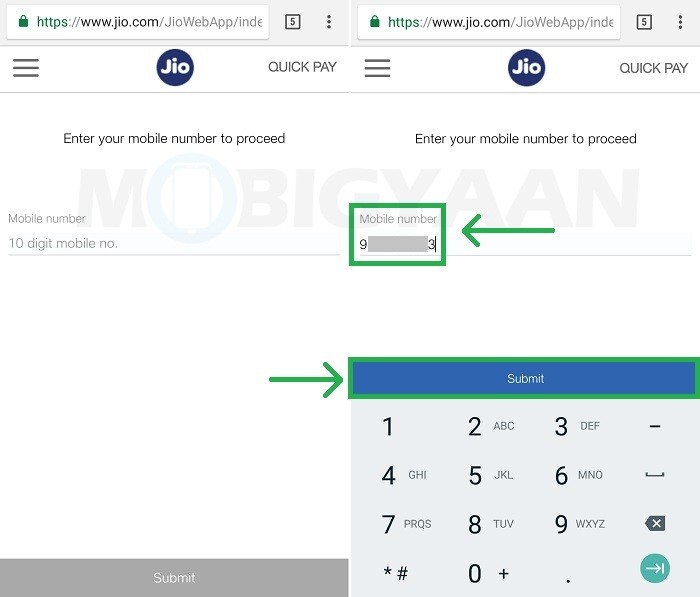 As soon as you do so, you will be prompted to enter your ten digit mobile phone number. This necessarily need not be a Jio number, it can be any mobile number. After you enter your mobile number, just tap on 'Submit'.
Step 2: After you have entered your mobile phone number, you will be asked to enter your area PIN code. This is the area where you want your JioPhone to be delivered.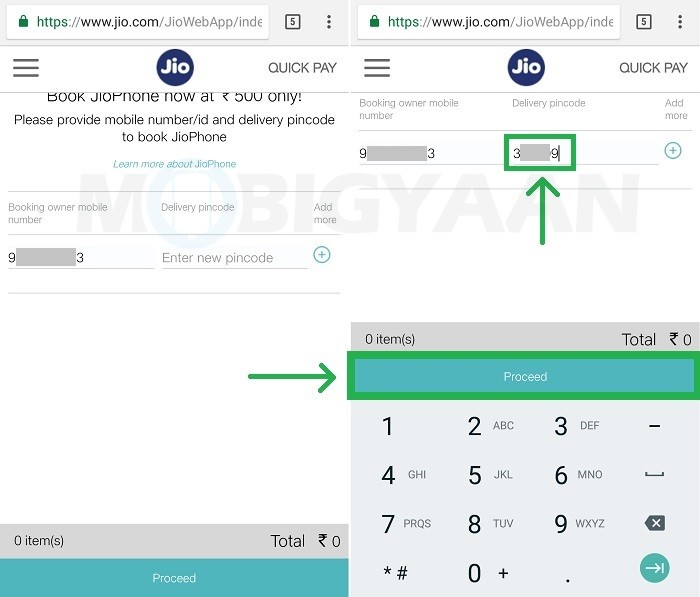 Once, you have entered your area PIN code, tap on 'Proceed'.
Step 3: After you have entered both your mobile phone number and delivery PIN code, you will be required to pay the amount of ₹500 (if you want one JioPhone). If the entered details are correct, you can pre book JioPhone by tapping on 'Pay'.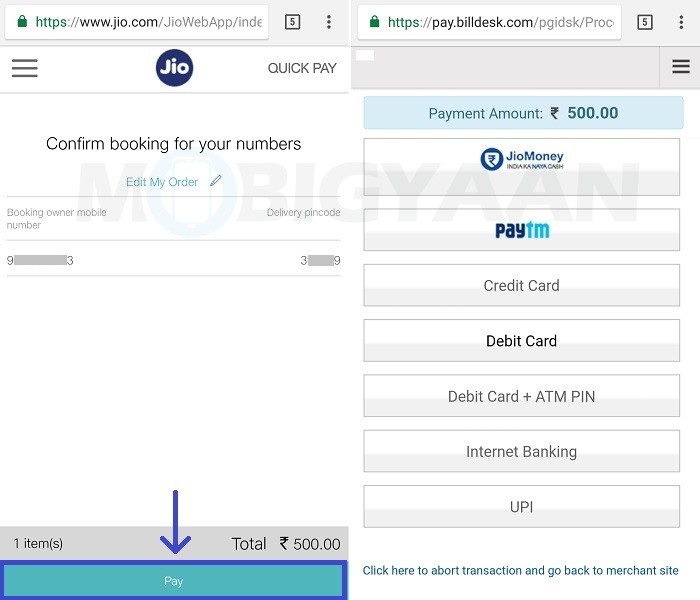 After that, you will be shown different methods of payment like Credit Card, Debit Card and more. You can also pay using JioMoney or Paytm. Just enter the required payment details and make the payment.
Once the payment of ₹500 is done, you will get a confirmation message on the screen. You will also receive a confirmation SMS on the mobile number you used to pre book JioPhone. When the JioPhone is available at a Jio retail store in your area, you will get an SMS again as a notification.
Also, as you have already paid ₹500 to pre book JioPhone, you will only have to pay ₹1000 at the time of picking up your JioPhone from the Jio retail store. Well, this translates to a total of ₹1500 which will be refunded to you after three years.
Moreover, you can also pre book JioPhone from offline stores in case the Jio website is down. For now, Jio has closed the pre-booking, however, you can register here if you want to be informed when the pre-booking resumes.
Well that's it, now you know how to pre book Jiophone. Also, do let us know in the comments below if you are going to pre book JioPhone once the pre-booking resumes?
You can head over to the following links to know more about the JioPhone: