HTC – the Taiwanese smartphone brand – that brought us the first Android smartphone – the G1 – hasn't been doing well since the past couple of years. Its profits have been dipping and the company is reportedly planning to cut 1500 jobs at its manufacturing unit in Taiwan. Back in September last year, the company was reported to sell-off its smartphone division to Google, but that didn't happen, as Google signed a $1.1 Billion deal with HTC to acquire its Pixel team along with license for intellectual property. Having said that, according to a latest report, this Taiwanese brand is now said to shut down its smartphone business in India for not being able to turn around the tables and become profitable in the country.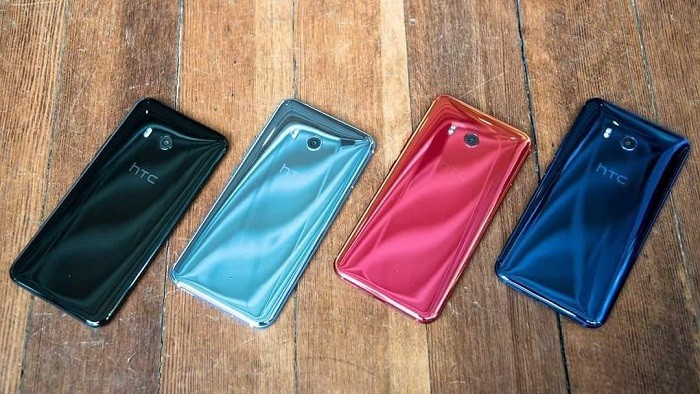 According to a report by TheEconomicTimes, HTC is shutting its smartphone business in India. HTC's top brass in India like country head Faisal Siddiqui, sales head Vijay Balachandran and product head R Nayyar have already left the company. In fact, HTC has asked 70-80 of its employees in India office to leave. However, HTC still has more than 10 employees, including CFO Rajeev Tayal, carrying out its smartphone operations in India.
Having said that, HTC isn't totally shutting down in India, it's only going to wrap-up its smartphone business in the country while still continuing to sell its VR devices in the country through online channels. However, HTC may, in the future, re-enter the Indian smartphone market as an online exclusive brand, but nothing's certain right now.
Earlier last month, HTC launched two new smartphones in India – Desire 12 and Desire 12+ – and, even though the company is said to cease its smartphone business in India, HTC's spokesperson has confirmed that the company will continue to sell its smartphones in Indian market. Well, looking at the current situation, not buying HTC smartphones would be a wise decision, more so also because you have better options for the same price.
That said, the report also states that country's distributors are planning to wage a legal battle against HTC for non-payment of dues and some other issues. In response to this, HTC spokesperson said, "We are working with channel partners to ensure no disruption on business and service to our customers,".
With the onslaught of Chinese players like Xiaomi in Indian market who offer better hardware at lower price, it has become difficult for HTC to compete in the budget and lower mid-range segment. And, if you go a bit higher, you have the likes of OnePlus and Honor who are offering flagship smartphones at affordable prices. In the premium segment, Samsung has got a good grip in India, even if it has lost its position of the number one smartphone brand in the country to China's Xiaomi. With a cut-throat competition like this, it would take HTC immense hard work (and probably some miracle) to turn their smartphone business into a profitable entity – not just in India, but in other parts of the world as well.